Troy Casey, Certified Health Nut
is creating A TRIBE OF LIGHT BEARERS
Select a membership level
The Certified Health Nuts
Limited (329 remaining)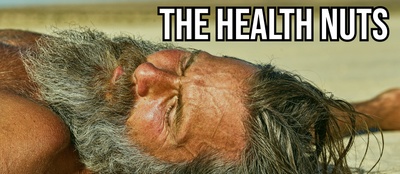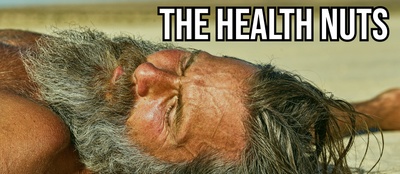 Join the Health Nut Tribe!

With Troy, the invitation is always to go deeper. So ask yourself: Are you going deep enough when it comes to your health, mindset, creativity, relationships or commitment to your legacy?

There's always more that can be done, there's ALWAYS that extra 1, 10, or 101% you can give to make your ideal dreams, health, body, and life a reality.You understand that. That's why you're here in the first place.
It's my conviction that TRIBE and COMMUNITY are things we have done a poor job of cultivating as a society. Our modern world leaves people lonely. Loneliness causes depression, demotivation, obesity and addiction.

But you, as a Health Nut, resist that downward pull. You affirm and manifest your greatest reality. Maybe you do this through reading my book or watching my content - there are likely many other positive influences you surround yourself with to optimize your lifestyle and energy.

But content is not enough. I put my heart and soul into my content, and it's what I love… but really, the greatest tragedy of my life would be to amass millions of views, but not to change millions of lives.

Enter "The Health Nuts."

Q+A
In the Health Nuts group, I take in your questions and create blog posts, videos or podcasts to answer those questions. (Just like in math class, if you have the questions, everyone else is probably thinking of it too!)

TRIBE
In addition to Q+A, you can also join my Discord community where you'll meet other people with the same relentless dedication to their love, their passions, their health, their legacy, and their dreams that you do. This is a community of EMPOWERMENT and TRUTH. We will lovingly uplift each other with encouragement, resources and fellowship.

GROUP CLASSES

Finally, once a month I will invite you all to join me in a group class. These classes may change every month based on what the tribe most needs.

Classes may include Qi Gong, breathwork, Yoga, or other activities.

Ultimately, this group will be as valuable as YOU want it to be. If YOU contribute to the community, you'll see DOUBLE or TRIPLE or TEN TIMES the amount of love and support back from it - and I'll be there as the cherry on top with the monthly calls and Q+A.

Go deeper.

See you on the inside.
Includes Discord benefits
MAN CLAN
Limited (99 remaining)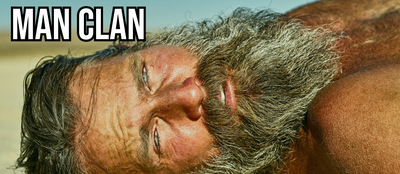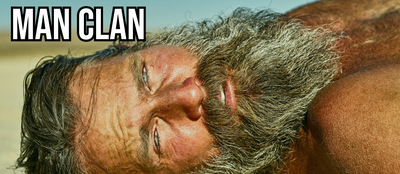 Join the greatest Brotherhood on Earth

Twice a month, you and Troy will meet over Zoom, with the rest of the Man Clan, to fortify each other as a true tribe of (health nut) warriors.

Zoom every other Saturday at 11am MST

For 6 months, we'll grind hard through an individuation and education journey designed to improve every aspect of your health. We will initiate anyone feeling they are "missing" something in modern life so they are a STRONG, INDOMITABLE, INFLUENTIAL and WISE man ready to take action in their lives to execute their missions.

Here's the curriculum.

Call 1 ---> Introduction to the 9 Pillars of Health
(and The State of Masculinity and Our World.)

Calls 2- 10 ---> 9 Lessons on the 9 Pillars
featuring guest instructors, follow along exercises, in-depth breakdown, routines for your life, individualized homework assignments, and Q+A with Troy & the guest speaker--

The 9 Pillars are:
THOUGHT
RELATIONSHIPS
REST
EXERCISE
WATER
FOOD
BREATH
NATURE
and LEGACY

Calls 11 and 12 ---> Initiation and Graduation
The men who completed their commitments to themselves will be initiated, and everyone will mastermind on the things that they've learned, and how they might move forward. The men who attain high levels of mastery will be invited to join the mission to bring sustainable, clean air, water, soil and food systems to humanity.

After the 12 weeks, you'll still have access to Man Clan and can continue your monthly tuition. New programs may be added.

As a bonus, you'll also receive instant access to the entire backlog of previous weekly guests.

THIS TIER IS AVAILABLE IN VERY LIMITED CAPACITY. WE ARE ASSEMBLING A GROUP OF ACTION TAKERS AT THIS EARLY BIRD PRICE. MEMBERSHIP WILL INCREASE IN PRICE ON JANUARY 1, 2021.

Access to Exclusive Content, Q&A and Recognition tiers included
Includes Discord benefits
1-on-1 Coaching (Inner Vortex)
Limited (9 remaining)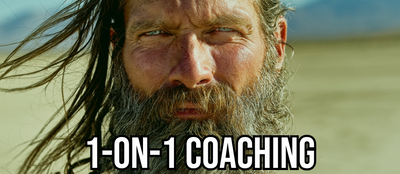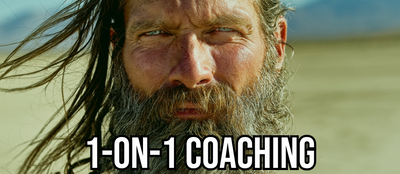 This is your opportunity to get Troy Casey on the phone for 90 minutes per month, to discuss anything you desire. 
You'll get 1 call per month. 
LIFE ALCHEMY CONSULTATION (90 MINUTES)Consume your old body in flame, and be reborn anew
Phone, Skype, or in-person session for 45 minutes (not limited)
Address any physical and emotional issues and secure your holistic approach to heal
Personal Guidance on optimizing your healthy lifestyle
40 Day Cleansing Program Review ( *Product is not included)
Modern humans need mentors more than ever, in this world of distress and lack of health. This is your chance to secure one of the best available in the modern world.
As a token of appreciation for trusting me with your life mastery, your legacy and your money, time and energy - I will send a signed copy of #RippedAt50 and a T-shirt to every client after their first month of calls. Use the book as a reference so that we can be as productive as possible in our calls.
Men will receive membership to Man Clan included in this tier. Coaches/healers of either gender will receive membership to the Healer's Mastermind. All clients will receive membership to "The Health Nuts."
I look forward to meeting you.
Includes Discord benefits
About Troy Casey, Certified Health Nut
Troy Casey, Certified Health Nut, has inspired millions of followers to live with vitality and authenticity.

His unique holistic approach uses nature-based simplicity that anyone can follow. As a former Versace model in Milan, Troy ignited his passion for longevity - studying nutrition, herbs, and internal purification - as a way of looking and feeling great in front of the camera. Troy continues his studies, and by working with indigenous cultures, exploring ancient and esoteric healing practices, he healed his body, mind and spirit.

As an actor and stand up comedian, Troy was hired off his youtube channel to work on Discovery Network and continues to create viral content on social media daily. His mission now is to guide as many others toward healing, so that together, we can all create a better life on this planet.

This Patreon has 4 community options available, each deeper than the last and each with limited membership. Troy wants to work with action takers who go DEEP. With Troy, the invitation is ALWAYS to go DEEPER. This is your opportunity to revolutionize your health, happiness, creativity, vitality and relationships so you can manifest your legacy. Take the plunge today before memberships close.

See you on the inside.

Become a patron to
Connect via private message
Recent posts by Troy Casey, Certified Health Nut
How it works
Get started in 2 minutes