Select a membership level
Videos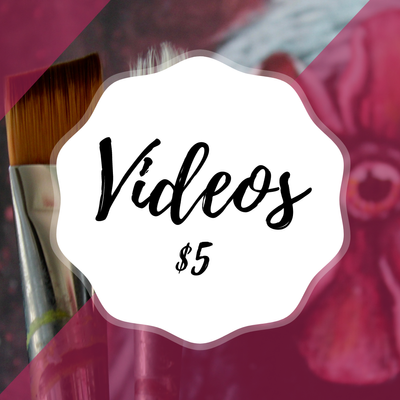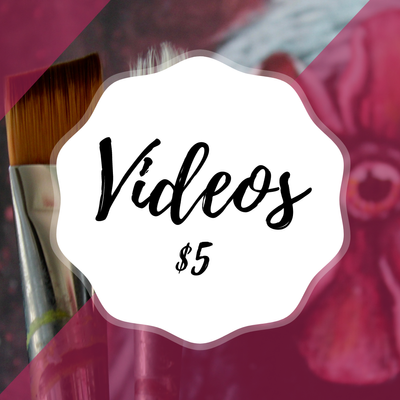 Access to my Patreon feed
A monthly exclusive video where I make mini-vlogs, Patreon only Q&A's, livestreams, and other fun content
Access to my sketches, drawings, and sketchbook tours 
Tutorials and demos that won't be on my Youtube
Postcards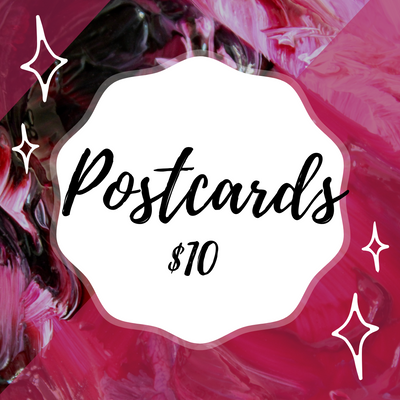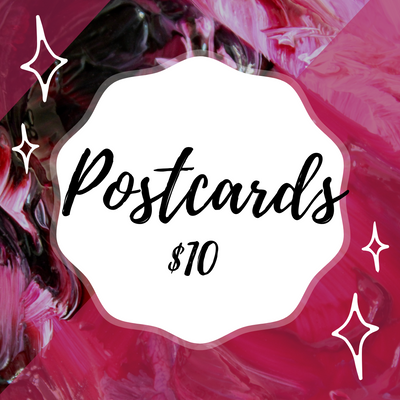 Access to previous tiers
A monthly postcard with my artwork on it, mailed to you in an envelope
Special invites to any events (either online or in-person)
Monthly Art Mail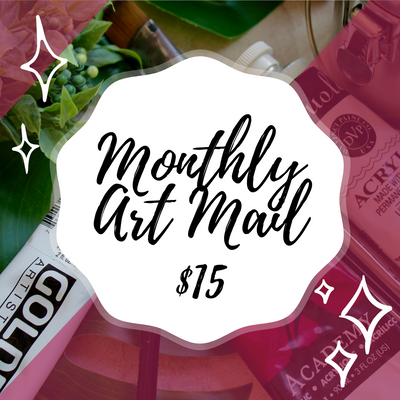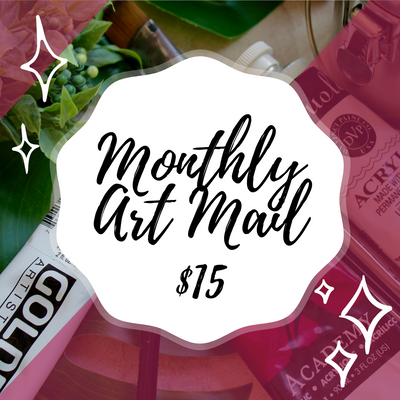 Access to all previous tiers
Monthly art mail that will vary between different products each month (only one item at a time). The products might be:

Greeting cards
Bookmarks
A coaster
Stickers
An 8x10 print
A keychain

Discount codes for my print store
About Charlotte Jordan
WHO AM I AND WHAT DO I MAKE?
Hello and welcome to my Patreon page. I am so excited to have you here!
I am a self-taught, surreal animal artist based in Florida. I draw, paint, sculpt and make youtube videos. I make lots of drawings, paintings, sculptures and also teach. I really hope that we can grow together as a community, learn something new and also have a bit of fun. 
WHAT DO YOU GET?

$5: Video Tier :
Access to my Patreon feed
Written posts with life and event updates
A monthly exclusive video that isn't on my Youtube
Tutorials and demonstrations
Access to my sketches and sketchbooks
$10: Postcard Tier
: 
Access to previous tiers
Special invites to any future events
A monthly postcard mailed to you in an envelope 
$15: Art Mail Tier
: 
Access to all previous tiers
Monthly art mail that will vary between different products each month (only one item at a time). The products might be:

Greeting cards
Bookmarks
A coaster
Stickers
An 8x10 print
A keychain

Discount codes for my print store
$80: Original Art Tier:
Access to all previous tiers
A 6x8 or 8x10 original piece of art is mailed along with your postcards and art mail.
Access to some of the Animal Art Academy lessons (A course I built that teaches you how to paint realistic animals)
(Will occasionally include some extra gifts along with artwork and postcards)
And of course, with all of these tiers comes my everlasting gratitude for your continued support for my work. Thank you, you are amazing!
(All rewards will be shipped out at the end of each month!)
WHERE DOES THE MONEY GO? 
The money that I receive from you will go towards my art supplies as they are not cheap, but most importantly it will allow me to continue creating the work that I love to do and that you love to see. It also allows me to spend the time teaching you how to create beautiful pieces of artwork. I hope to inspire you to create and pursue your dreams as well.
Click Here to Visit 
My Print Store
THANK YOU!
I want to thank you for showing your support and gratitude it means so much to me that people care enough to keep my art alive.
Patreon Q&AHow does the pledge work?
All pledges are processed at the beginning of each month! If you join a tier half way through the month you will have access to my online content, and the physical rewards will be mailed once you've been charged. This might mean you'll have to wait until the beginning of the next month to receive the rewards.
When do you mail out the rewards?
I typically create and order the rewards in the first couple of weeks of the month. I then package them and mail them out at the end of each month.
Can you track rewards?
Since the postcards and stickers are sent in the regular mail in an envelope, I cannot track them. Tracked mail is expensive and so I only reserve it for my art mail and mini original tier.
Haven't received your reward yet?
Please make sure your address that you provide me is correct. Since I use the regular untracked mail for the postcards and stickers, it is more prone to getting lost. Just shoot me a message and I will happily send out another envelope. Also make sure to take note of the date you have pledge to a tier, this way you will know roughly when you should get your first rewards.
My reward came damaged or there is a piece missing!
I normally have some extra postcards and stickers, so just send me a message and I will be happy to replace any missing or damaged rewards.
When will we know what the reward designs are?
I typically will let you know what the rewards are for the month when I receive all of the products. So, around the middle of the month.
Pledge cancelations?
Any and all things to do with cancelations you will have to contact Patreon directly as they are the ones who deal with that stuff.
Show more
First of all I want to thank everyone who shows there support, it means so much that people are inspired by my work! 

The goal here is to reach 150 patrons. When that happens I will start a new video series where I will have a one-on-one interviews with one of my supporters once a month. In these videos I will give advice on running their own art business and critique their platforms and artwork to help them grow!


1 of 2
By becoming a patron, you'll instantly unlock access to 100 exclusive posts
By becoming a patron, you'll instantly unlock access to 100 exclusive posts
Recent posts by Charlotte Jordan
How it works
Get started in 2 minutes