CHSR FM 97.9
is creating Community Radio
Select a membership level
Better Than Karma Points
You know, we can make $2 go a long long way. If enough people give us the equivalent of a large Timmies each month, it adds up to great support! Every month we'll give you a thank you on-air or online! And that's totally better than karma points.


Button Of The Month Club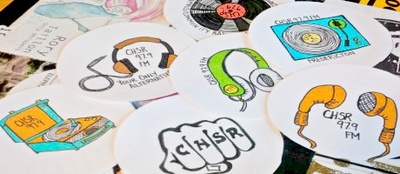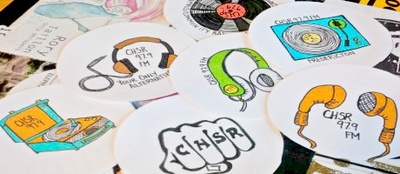 We'll send you a custom handmade one-of-a-kind CHSR handmade button! 
(Sorry, Canadian addresses only.)
Hello, can you hear me now?!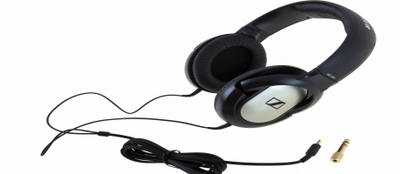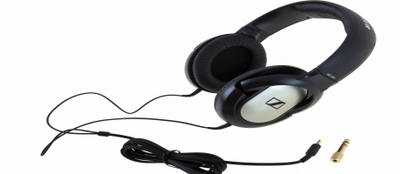 Headphones are limited around the station and a lot of the time we simply don't have enough. 
After 12 months, your $7 monthly gift will have bought CHSR 2 pair of good quality headphones!

About CHSR FM 97.9
For over 57 years, CHSR has been the alternative sound for Fredericton. Our mission is to reflect the community to itself, maintain a platform for people to find their voices, and provide an alternative to the overplayed mainstream.

CHSR is a campus-based community radio station located in Fredericton, NB, Canada. What began as a small student club in 1960 has grown to an incredible staple of the broadcast spectrum in the area, covering not only the student campuses but the entire community of the Capital Region.

We live in the community. We are the community.

With our online audio stream, podcasts, social media and blog, we have the ability to reach anywhere in the world, and something created right here in our city can have incredible reach. It also means that we can help to bring the world to our doorstep, allowing us to selectively syndicate important programs to provide the community with news, information, culture and music they might never run across otherwise.
CHSR provides access to recording studios to our members, and they then have the tools to create great sound, from music to discussion to drama.

We could use your help. You, the community of listeners. You, the members and friends and family who see what we can do here. You, the people who like the idea of a radio station which tries to support the community with arts, music, culture and information. Help us give voice to the community, like no one else.  

By becoming a patron, you'll instantly unlock access to 3 exclusive posts
By becoming a patron, you'll instantly unlock access to 3 exclusive posts
Recent posts by CHSR FM 97.9
How it works
Get started in 2 minutes