Courtney Swain
is creating music
Select a membership level
Arigato!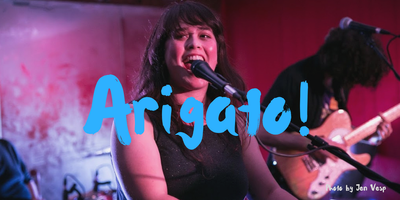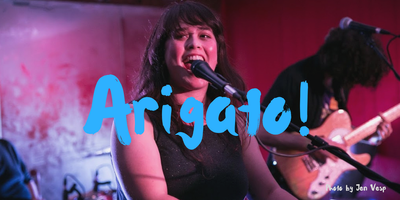 Thank you for your support! 
You have access to my Patreon Feed, where I share blog posts about projects, updates from the road, and more.
If you're interested, you can also contribute songs to the monthly collaborative Patreon Playlist.
Plus, you get access to parts of the Discord channel for my patrons!

Includes Discord benefits
Inside Joke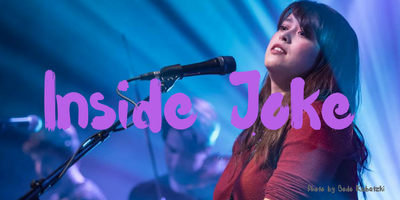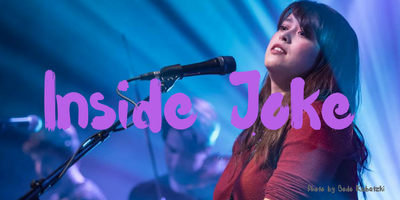 Now we'll have some inside jokes to laugh about!
In addition to the Patreon Feed, Patreon Playlist, and Discord, you can now be a member of Bookclub; an online hangout where we meet to discuss an album. Recently we've been having 30-minute meetings each Sunday, but the format changes depending on my work/tour schedule. 

Includes Discord benefits
Inner Circle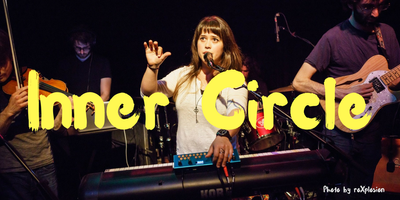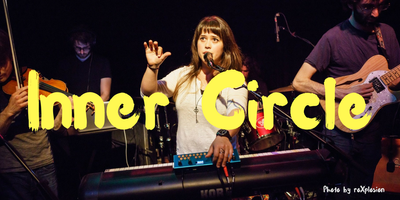 In the two years I've had this Patreon page, I've connected the most with my patrons in this Inner Circle tier, and I'm really grateful for their support. 
In addition to the Patreon Feed, Patreon Playlist, Discord, and Bookclub, I will write you a Patreon Letter each month. (Patreon letter is just a letter, I just wanted it to sound fancy. Also, sometimes I miss months but I've been much better at this since 2020!)
When I originally launched I wanted to post some of my sheet music and my thoughts/analysis on my own and others' writing. That's been more difficult than I thought, and I haven't followed through on it as much as I wish. If you are joining this tier and have some ideas about awesome rewards, please let me know!

Includes Discord benefits
About Courtney Swain
Hey there, thanks for visiting my Patreon page. 
Things you may already know about me: 
I'm the singer and keys player for Boston-based rock band, Bent Knee. I also release music as a solo artist, and I'm a budding ukulele/guitar player, photographer, and visual artist. My passions outside of art are practicing yoga and my cat. Providence, Rhode Island has been my home for five years, and I love to shop and cook from our local farms, and I am always trying to read more books. 
This Patreon page went live on March 22, 2018, and since then here are some of the things I've done with help from the support I receive here: 
Between Blood and Ocean - solo album release 

My first full album where significant chunks of the production were done in a studio, instead of at home. (Thanks Big Nice Studio & Wooly Mammoth Sound!)
Produced my first narrative music video for the song Sweet Snow in collaboration with videographer and animator Riki Nitabaru and fine artist Chisato Tanaka. 
Pressed physical albums and t-shirts, press photos, etc all other things that happen with a release
All patrons appeared in the thanks section of the liner notes!

Circles

A new piece for violin, clarinet, trumpet, piano, and voice that I commissioned myself to write through Patreon. All the performers, engineers, mixers, and studio time were paid for by support from patrons. 

150 days of baritone ukulele

Patreon support allowed me to branch out, and buy a baritone ukulele. I've always wanted to learned a stringed instrument, so I played and recorded myself writing 1:00~2:00 minutes of music every day for 150 days. 
Currently I'm collaborating with my good friend Tim Doherty to fashion the snippets of music into full songs. 

Expanding my creativity

When I started this Patreon page I was in a rut with my creativity, but since then I've recovered and even cultivated more new directions for my creativity. Patreon has been an outlet for me to share my pieces of film photography as well as watercolors and illustrations, which in turn help me approach my music making with a fresh lens, too. 
Here are some of the things and activities I've shared with my patrons through the platform:
Bookclub

When I was starting the Patreon I almost dismissed this idea as a silly thing, but it's been one of the most successful and fun parts of the Patreon. With bookclub we've selected different albums, new ones as well as classics, and scheduled meetings to talk about our favorite tracks & moments. It's been a really great way to share everyone's insights about music, creativity, and process.

Tour Updates

Each time I've been on the road, I've done my best to keep a journal to share what it's really like being on the road. Most of the time people only see us on stage, or maybe when we're sneaking out before or after we play to grab some food or fresh air. As the tours go on it becomes harder to find the brain space to write these updates, so I don't always finish them all the way. Despite that, these updates have been a fun way to share the early mornings, the late nights, the good stuff and the bad stuff, and why it's all still worth it somehow.

Discord Channel 

Recently I've setup a Discord channel for the Patreon community. It's been nice to have a chatroom format to talk music and what we're up to! 

Some other fun things

Letter to patrons! Handwritten by yours truly. 
Patreon playlists! Sometimes with a theme, sometimes not. A great way to find new/amazing music. 
Blog posts about the details and behind the scenes of my own releases and Bent Knee stuff. 
In short, your support here gives me a mandate to create more, and I've found I'm able to work more freely without concern of "will this be good enough?" or financial risk. 
In return for your generosity, I'm trying to share more about my creativity, my process, and myself here. 
If that sounds like something you're interested in, please checkout the different tiers for more details. Looking forward to connecting with you more via this platform! 
Become a patron to
Unlock 440 exclusive posts
Connect via private message
Recent posts by Courtney Swain
How it works
Get started in 2 minutes