Pieter Simoons
is creating Indie Computer Games
Select a membership level
Shard Supporter
This is a great way to show your support if you've played and enjoyed our earlier games, which are freely available on Crystalshard.net. Thank you! You'll also get access to my Patreon activity stream, where I'll post about new games and updates to previous games as they become available.
Crystal Patron
As Crystal Patron of the Arts, you'll get Behind The Scenes information. At least once every other week, I'll post an update about what I'm currently working on, so you can see the games grow and develop. When we're looking for artists, composers, or voice actors, you'll be the first to know and you can audition with priority.

Furthermore, we are publishing several of our games on Steam and Itch.io. Each time one is released, you'll get a free key to play them with.
Accredited Gemstone
Monthly Chat Session for Supporters! Once per month, we'll get together in a cosy corner of the Internet to discuss game design and world creation, and you can ask me questions about anything.

In addition, you will be personally listed in the credits of the game I'm currently working on. And, you'll get Behind The Scenes information and Steam keys as above.
About Pieter Simoons
Greetings!
I've been creating games for more than ten years; I do the design, writing, and programming for 
Crystal Shard
while my international 
teammates
do art and music. Our most renowned game is 
Heroine's Quest: The Herald of Ragnarok
, pictured above: a retro-styled adventure/RPG hybrid released in December 2013, and recently ported to Linux. Set in the rich world of Norse mythology, it lets you explore the frozen forests of Jarnvidr and the eerie caves of Svartalfheim, and pits you against trolls, duergar, and a mighty frost giant planning to cover the entire world in ice. Heroine's Quest was voted
Best Game of 2013
in the 
AGS Awards
,
69th Best Computer RPG of All Time
by 
RPG Codex
, and has received recommendations from famous designers Corey and Lori Cole.
Also, HQ is free. Completely free. It is a labor of love that we enjoy sharing with the world, and to us it's literally priceless. Since its release, many people have said that they would happily donate money to support us in creating more quality games like this. Therefore, I've started this Patreon campaign for our fans.


Our earlier work ranges from the puzzle game 
SubTerra
that started it all, and from the epic fairy tale 
A Tale of Two Kingdoms
, to several 
short adventure games
. We believe in
non-linear
games that give the player a world to
explore
, where the good ending can be reached by
casual gamers
while providing some optional but intriguingly difficult puzzles for
expert players
. Many of our games are also available in German, Russian, Spanish, and several
other languages
. Finally, we include
Linux support
 for our games, and are looking into Mac and Android support as well.
Our current project is the strategy game
Leylines
. This is a 4X game, a turn-based strategy game of exploration and conquest. A work in progress, the game features 150 different units and 80 different spells, customizable heroes and a map editor. It is expected in spring 2017, and we will be working on a new
adventure game
afterwards. We may even do a sequel to Heroine's Quest if there's enough support for that.
Read on and see how you can support Crystal Shard, and what we offer to our Patrons in return. Thank you for your time, and you have
my personal thanks
for any support you can give us.
-- Pieter
voice actors
, you'll be the first to know and you can audition with priority.
Furthermore, we are publishing several of our games available to Steam and Itch.io. If and when that happens, you'll get a
free key
to play them with.
deciding future projects
for Crystal Shard. In addition, you will be personally
listed in the credits
of the game I'm currently working on.
Level Design
and have your personal levels included in the official release.
Furthermore, you'll be
credited
as Beta Tester or Level Designer, plus all of the above rewards. Of course, designed levels must be of good quality to be part of the release.
Cameo Character,
who will be placed in a corner of the game world and speak to the player, giving hints and/or shout-outs as
specified by you!
You can outline what the character should look like and what he or she should say, as long as it fits the setting and doesn't contain inappropriate language.
And of course you'll have my heartfelt thanks, as well as
everything
from the earlier tiers, including
Credits, Beta Access, Chat Sessions, Behind The Scenes information,
and
Steam keys
.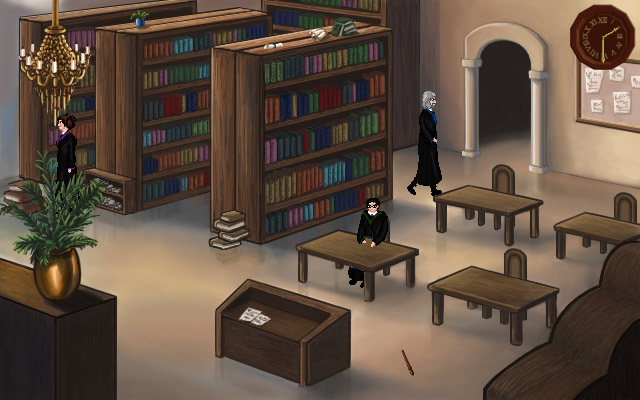 Aside from creating new games, our current work is already being ported to Linux. I'll work on porting our existing games to Mac and Android systems as well.
1 of 3
By becoming a patron, you'll instantly unlock access to 33 exclusive posts
By becoming a patron, you'll instantly unlock access to 33 exclusive posts
Recent posts by Pieter Simoons
How it works
Get started in 2 minutes