Cuckoo's Nest Press
is creating Comics and illustrations
Select a membership level
Small occasional rewards
You'll receive monthly colouring pages and desktop wallpaper, as well as some older progress work and the occasional behind-the-scenes glimpse at my current ongoing projects.

Comics! (and $1 downloads)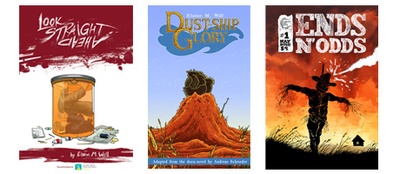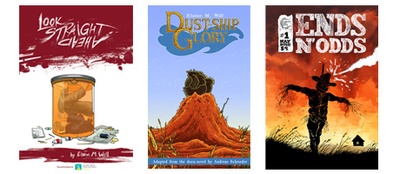 Gain access to all my previous comic work, as well as all my new comics as I complete them!
All rewards plus behind the scenes work!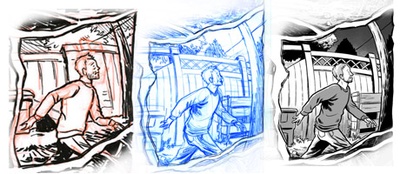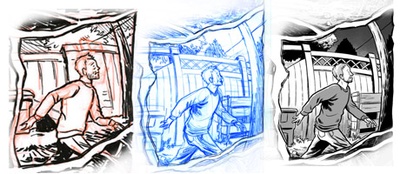 Sign up to view everything from the previous two tiers - the comics, plus the wallpapers & colouring pages - as well as cool EXCLUSIVE behind-the-scenes and completed work, plus the occasional timelapse video and how-to video! You'll also receive high resolution printable downloads of my illustrations!

About Cuckoo's Nest Press
Hi! My name is Elaine M. Will and I'm a Canadian illustrator and small-press comic creator. I've been working as a freelance illustrator since 2012. I'm most well-known for drawing a graphic novel about mental illness called
Look Straight Ahead
, which was one of the last Xeric Award winners in 2012 and received widespread acclaim.
I have also drawn
Dustship Glory
,
Arkade
, and a number of other short comics which appeared in anthologies. You can read pretty much everything I've done by signing up, and some of it for free! (All subsequent links that appear in this intro lead to public posts, and are 100% free to read for anyone browsing this page, to give you an idea of what I offer)
Here's a silent comic I did in 2014 for an anthology called Chilly Tales.

Right now I'm using this Patreon to create a
brand new graphic novel
called
The Last Band On Earth
, which is also loosely mental health themed, and so I'm calling it a sort of "spiritual sequel" to
Look Straight Ahead
. I've completed the first chapter and the second is currently well underway.
Here's a link to the first four pages,
and
also the cover image
. I've also completed an art zine of cryptids & mythical creatures called The Cuckoo's Nest Press Bestiary (
available as a pay-what-you-want PDF
from my Gumroad page here), and I'm also working (on and off) on a one-shot 30 page story about two public domain superhero characters from the 1940s, Stardust the Super Wizard and Fantomah, Mystery Woman of the Jungle.
When I reach $100 a month on Patreon, I will begin drawing the long-awaited sequel to Saskatch-A-Man, the superhero parody mini-comic I made in 2015 with my husband, writer Mark Allard-Will.
You can go ahead and read Saskatch-A-Man for free as well, right here!
The sequel is called SaskatchAvengers and is a much longer, more involved story (about 60 pages). The script is already complete, all I have to do is start drawing.
On top of getting to see all these new comics as I complete them, from their beginnings as thumbnail sketches all the way through to pencils and finished pages, you'll also get high resolution printable downloads of my illustrations, 
timelapse video
s, an occasional 
how-to video
, and
how-to/process posts!
All of this for just $5 a month.
I update at least once a week, and sometimes twice.
I promise to make this worth your while!
If you just want to read my comics without all the process and behind the scenes stuff, I've now added a middle $3 tier. This will get you all the new finished Last Band pages/eventual PDF downloads, as well as all previous comic work and everything else I get up to (and I do have more new stuff planned!)
If you just want to show general support but aren't ready to commit to $3 or $5 a month, I also have a $1 tier. As a thank you from me, you will receive some really cool monthly downloads: alternating desktop wallpaper and high resolution colouring pages, which can be digitally coloured or printed off and coloured by hand. $5 patrons automatically receive these rewards as well.
Here's some free colouring pages to give you a taste of what to expect.

To see more of my work,
visit my website,
follow me on Twitter
, or just
have a browse of all the other public posts I've got up here.
Thanks for visiting, and for reading this far! Hope you consider joining to help me keep the lights on! :)
When I reach $100 a month, I will begin working on the long-awaited sequel to Saskatch-A-Man: SaskatchAvengers! The script, by Mark Allard-Will, is already completed, all I have to do is start drawing.
1 of 1
By becoming a patron, you'll instantly unlock access to 145 exclusive posts
By becoming a patron, you'll instantly unlock access to 145 exclusive posts
Recent posts by Cuckoo's Nest Press
How it works
Get started in 2 minutes