Daniel Kanter
Creating blog posts, instagram stories, and fun for the whole family!
Select a membership level
The First (and only, for now) Tier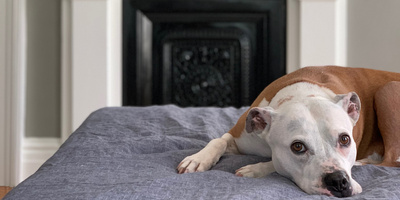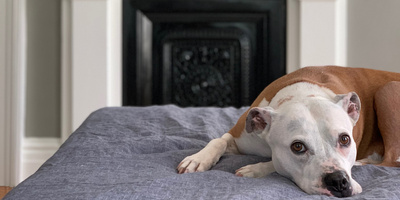 Let's start this off nice n' easy and just dip our toe into Patreon-land. While there may be opportunities for exclusive content in the future, I'm not confident that I'm equipped to supply that at this time. This is just an easy opportunity to regularly support my work and gain my ever-lasting love and affection, if you feel so inclined. I'd sure appreciate it!
About Daniel Kanter
I've been sharing my life, home, and projects on my blog and social media for a decade now—an experience that I never would have expected, and one that has resulted in this amazingly funny, supportive, and friendly community that I can't believe I get to be a part of! Gradually, my blog went from a hobby to something that generated freelance work for me, and from that into a job unto itself—essentially scraping together an income through the typical ways that bloggers support themselves, albeit on a smaller scale than most who might consider it a full-time living. Here's the thing, though: banner ads, affiliate links, and brand partnerships only get you so far when you work the way I do. Ever since I made the decision to monetize my blog at all, I've tried to remain true to myself and the kind of content I would want to see. To me this has meant a focus on quality over quantity of posts, taking on real projects, sharing the good with the bad, and, well, being very picky. You won't see a million different brand partners popping up on my site because I only work with folks I truly like and use. You won't see so many pop-up ads that you can't read the blog post, and you won't find my posts littered with affiliate links for stuff you can buy online. I want to share the real stuff in the most honest and authentic way possible, and that's why I'm creating the option to support me in doing so on Patreon! Your support can not only keep food on my table, but help support the types of projects you love to read about and watch unfold over on Instagram! So if you find my work interesting, or entertaining, or informative, or sexy (hey, this Patreon page is a judgment-free zone!!!), I'd be forever grateful if you threw a couple bucks my way! It'll feel good for you! And me! But mostly me.  
By becoming a patron, you'll instantly unlock access to 12 exclusive posts
By becoming a patron, you'll instantly unlock access to 12 exclusive posts
Recent posts by Daniel Kanter
How it works
Get started in 2 minutes