Anthony Allen Miller and pals
is creating AN INTERNET RADIO FUNZONE
Select a membership level
it's just a website
Limited (8 of 20 remaining)


Thank you forever and ever
This is amazing
Limited (15 of 40 remaining)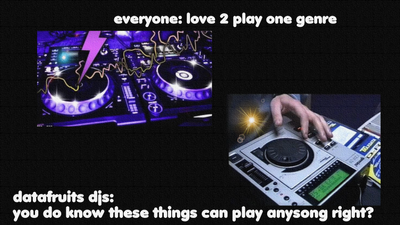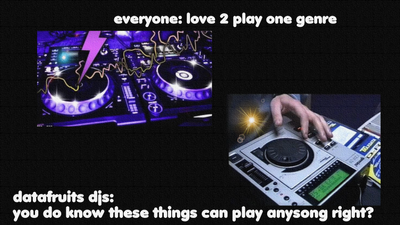 Get your name on the datafruits.fm website!
Includes Discord benefits
duckle
Limited (0 of 1 remaining)
This is the duckle tier. It's 3 dollars. You'll get your name on the website. It just costs 1 more dollar for no reason. Only 1 available. Will you get it first?!
About Anthony Allen Miller and pals
Independent radio made for and by the international music community. Open source. Breaking down borders and genres. We play any song. We are dedicated to putting the spotlight and sharing music from underserved and marginalized communities. We believe that the only platform that can *truely* serve its users is one that is owned and operated by the people using the platform, the DJs and the listeners!
Since 2011, I've been running datafruits.fm alongside the community of DJs and fans.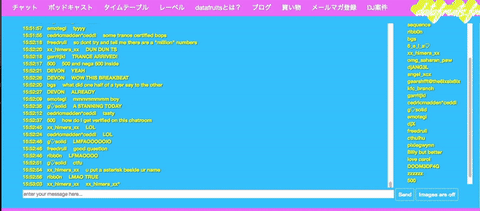 Featuring over 1000 podcasts containing hundreds of hours of audio, DJ and live sets from artists from North America, Japan, South Korea the UK and more places around the globe.
In 2014 I moved to Tokyo, Japan and continued datafruits there. I was able to meet more artists to collaborate with in Tokyo, like Boogie Idol, ksd6700, mitsuco, Baxim and more.
Boogie Idol has started a monthly show, and has had nearly a full year of episodes.
https://soundcloud.com/datafruits/sets/datafruits


I moved to Seoul in 2018 with my partner 
KIKI
and I am continuing datafruits here. I'm still really new here but there is interesting stuff everyday. 
We came back to America in 2020, great timing I know. We are trying to make the most of it and make as many online events as we can. Many of my friends in Japan have started online events on datafruits as a response to the shutdown in Japan.
I've been getting more contributors to the code itself over the last year or so, which has been really encouraging. I have alot of more features I'd like to build, and the more money I can get here means the more time I can spend developing the site instead of freelancing for someone else. We started having dev meetings every 2 weeks or so on the discord. Anyone is welcome to join and give feedback, you don't have to be a developer.
Each podcast is hand uploaded with loving care. Here are some of the highlights from over the years.
https://soundcloud.com/datafruits/aka-foodman-data...
https://soundcloud.com/i-am-seimei/seimeis-160-bpm...
https://soundcloud.com/datafruits/firedrill-guest-...
https://soundcloud.com/datafruits/dj-dj-kiki-dataf...
https://soundcloud.com/datafruits/ovenrake-good-mo...


Anyone can sign up to DJ on datafruits simply by filling out the form here.
https://datafruits.fm/dj-inquiry
We try to make the lineup as inclusive and diverse as possible.
If you sign up you'll get stickers every other month like these: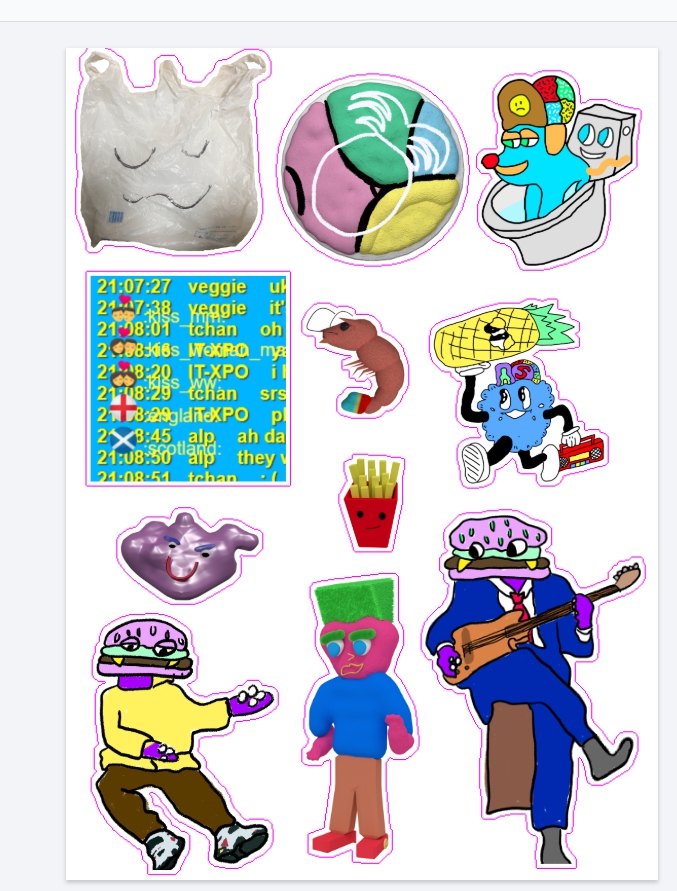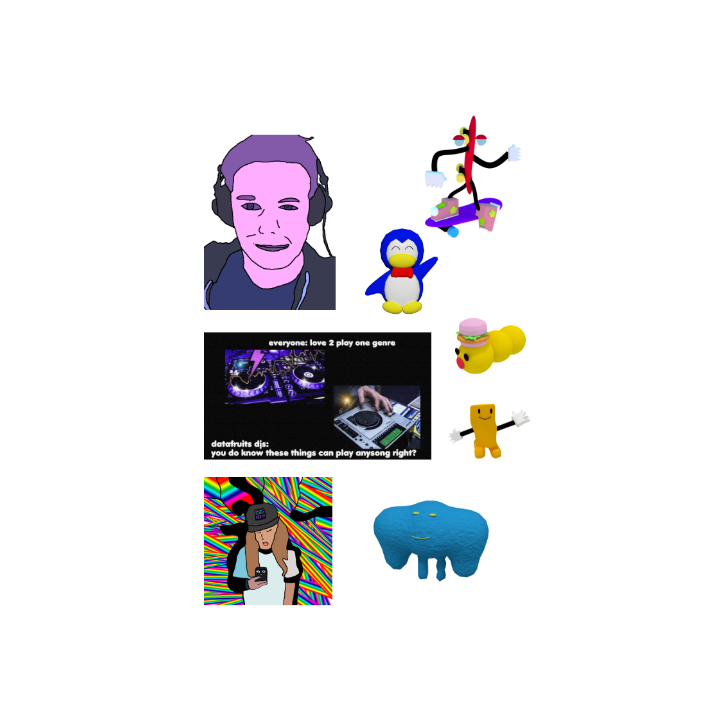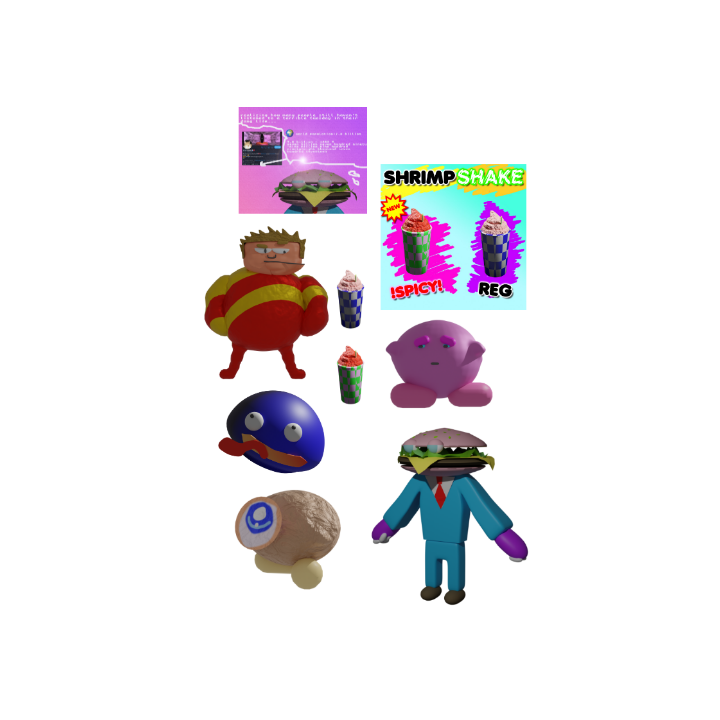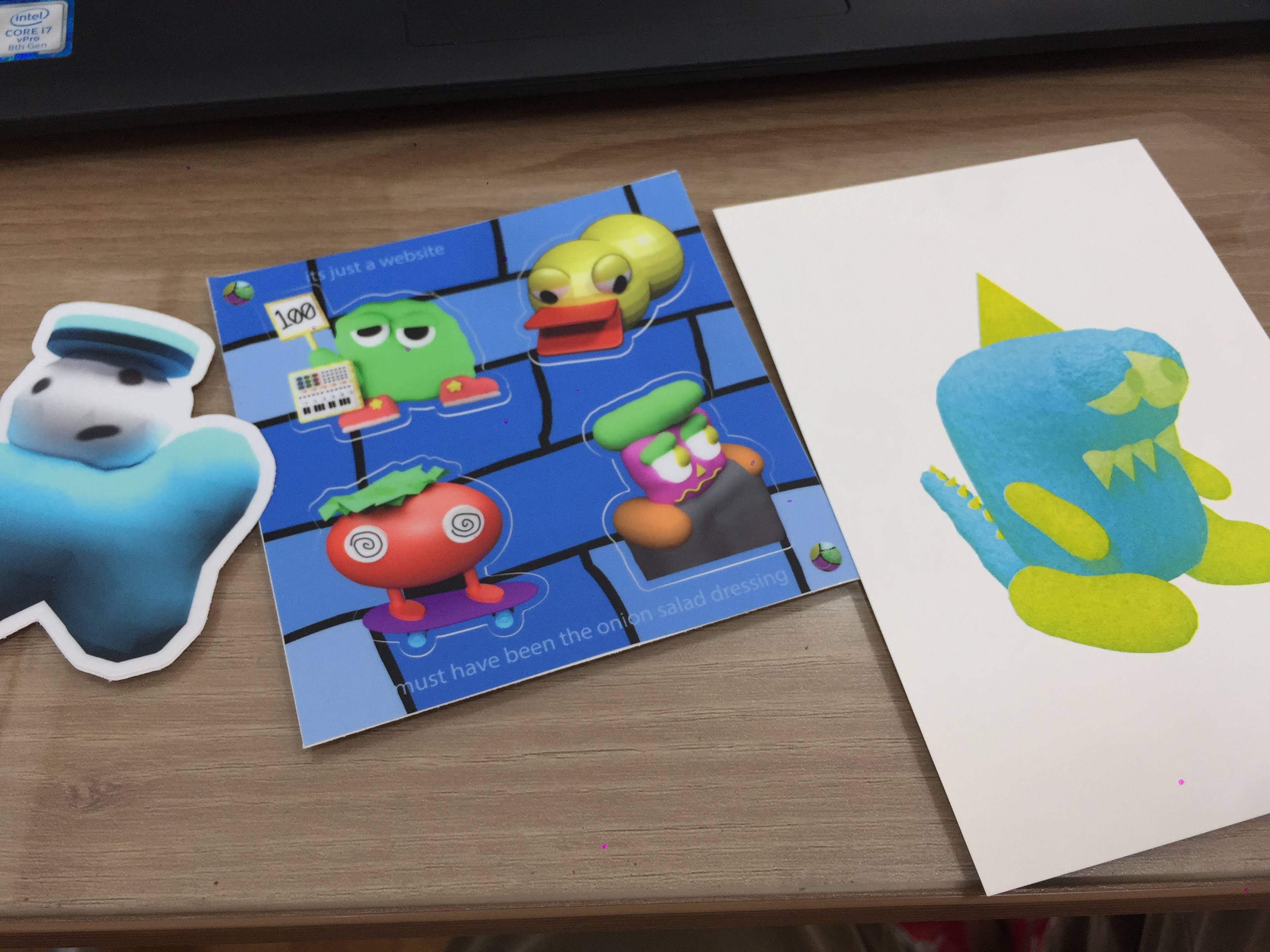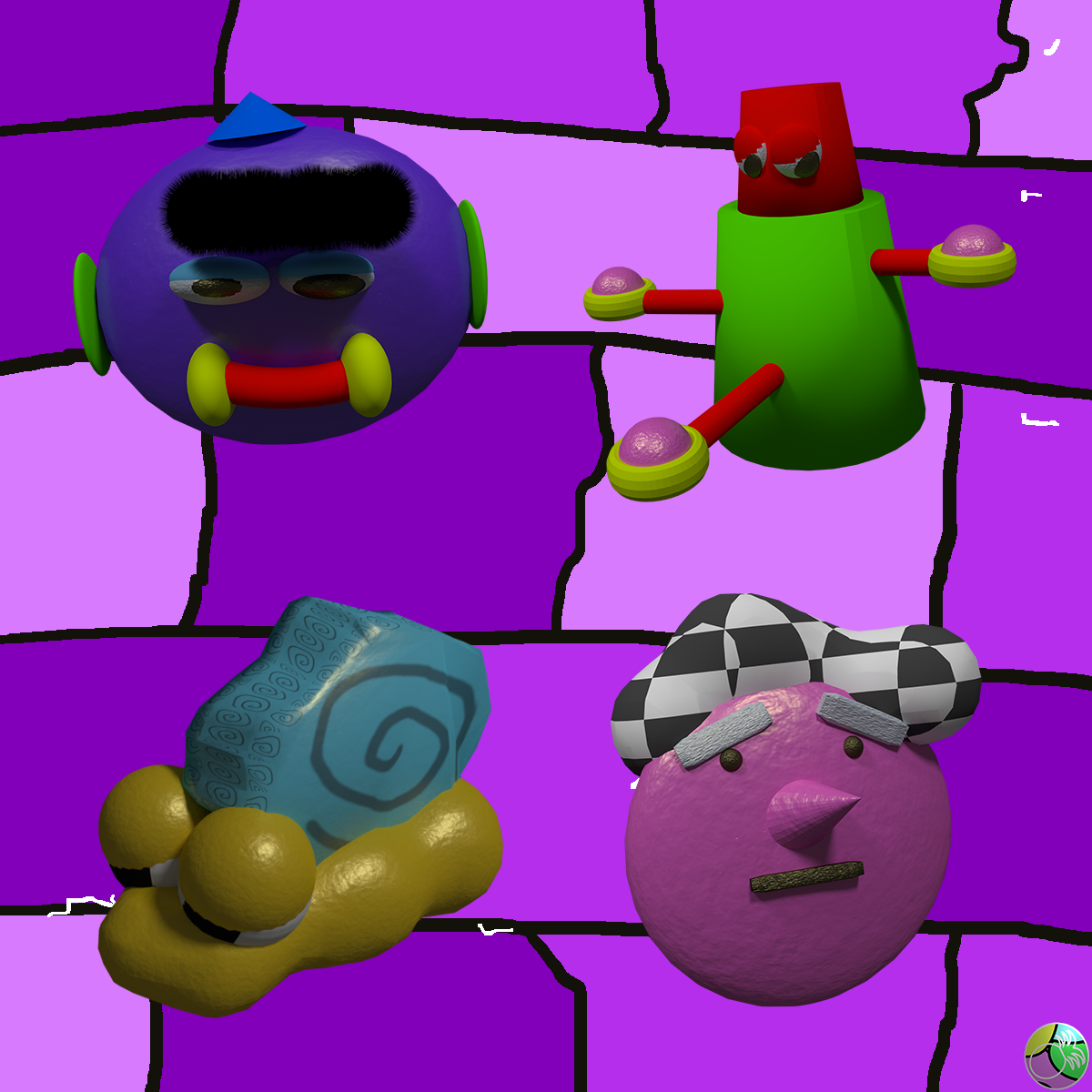 Plus sometimes zines, posters from shows and more.
I will also be posting lots of behind the scenes stuff here, only for patrons to see.
Most of the new datafruits related stuff coming out, you'll hear about it first.
Your money will support me to make more features on the site and curate more content.
Here are some new features I want to work on:
* custom stickers
Stickers that you can use in the chat that are designed by contributors, similar to LINE or Kakaotalk stamps.* studio phone
just click on a phone icon somewhere to call and leave the DJ a message. set up some interface where DJs can access the messages easily. It'll be just like the pirate radio dayz.
* customizable live bar
Currently its pink sparkles for everyone, but it would be neat if each DJ could customize this to their liking.
* new mobile design
The mobile design could use a lot of work and be made a lot easier to use.
* desktop notifications
Get a desktop notification every time someone goes live.
* more user profiles, dj detail pages with all their podcasts
Detail pages of DJs with bios and all their podcasts in one place.
* collectibles
Kind of like achievements on twitch or banjo kazooie.
* create an in browser 'studio' environment
With this DJs won't need to download old broadcasting software like BUTT etc, they can stream right from the browser.
* better video and VJing features
Improve the video on datafruits. Its basically barely working right now.
I also maintain the backend code, an application called Streampusher for managing the datafruits radio. It's an internet radio management tool for running an online radio station that anyone can use and contribute to.
https://github.com/streampusher
I also DJ, make zines, drawings, and lots of things.
It's just a website.
$281.49 of $500
per month
This should be enough for me to devote at least 1 full day a week to development of the site.
Here are some things I want to work on.

* improve the chat, fix some bugs
* add pages for each DJ
* improve podcast searching
* start developing some system to upload podcasts automatically

3 of 4
Become a patron to
Unlock 137 exclusive posts
Connect via private message
Recent posts by Anthony Allen Miller and pals
How it works
Get started in 2 minutes