David Hopkins
is creating an epic fantasy series and other literary wonders
Select a membership level
Agreeable, Cozy Hoodie (1 Star)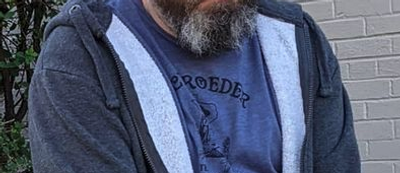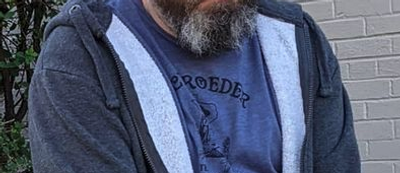 Your ongoing support helps me independently produce my content. I can't do it without you. At this level, you get the accolades you so richly deserve.
You will receive a download of the Dryad's Crown audiobook (once available). Expected release date: Early 2023.
Your name will be included in acknowledgments section of everything I self-publish.
You will receive an invitation to our Discord community, plus access to the "Patreon VIP" channel.
Once a year, you'll receive a "thank you" postcard from me in the mail (usually in December).
In September, you'll receive my annual update. Think of it like a shareholders report—all the details on how things are going (sales figures, goals, vision statements, key results, and areas of focus).
Includes Discord benefits
Cardigan of Power (2 Stars)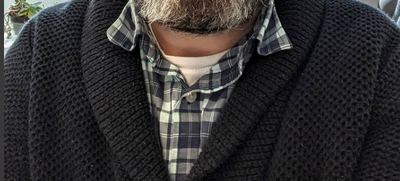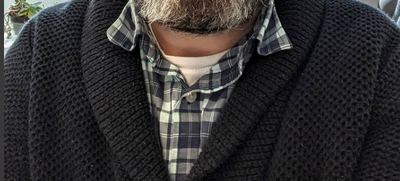 Wow. You're just going for it, aren't you? This tier is for people who enjoy a behind-the-scenes look at what I'm working on. Enjoy!
You will have access to digital ARCs (Advance Reader Copies) of every book that I self-publish. Read the Dryad's Crown novellas before the release date.
You will receive exclusive updates + video posts.
You will have access to the monthly livestream on YouTube—first Wednesday of every month at 8:30 p.m. CST.
A signed bookplate mailed to you.
And everything in the previous tier
Includes Discord benefits
Uncanny Corduroy Jacket (3 Stars)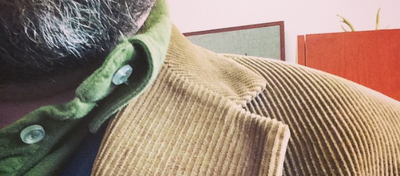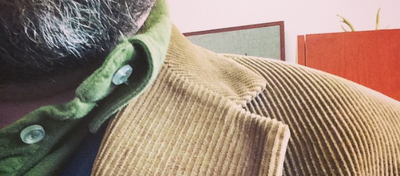 I love all the tiers equally, but this tier is the most popular. It's for people who want something fun and unique in their mailbox. You've earned it!
You will receive the annual incentive gift(s). Last year (2021), it was a coffee mug of the map from The Dryad's Crown, illustrated by award-winning fantasy cartographer Francesca Baerald. I will be announcing this year's gift SOON. You'll love it.
And everything in the previous tiers
Includes Discord benefits
About David Hopkins
I am a 
fantasy novelist
with an interest in medieval history, fairy tales, and myth. I'm currently writing 
The Dryad's Crown
, 
a story set in the vast world of Efre Ousel. I've been self-publishing this epic fantasy as a series of nine novellas—each about 20,000 words or 80 pages. I'm on schedule to release a new book every three to four months. Once completed, with your support, we'll produce a print version and an audiobook.
With legal assistance from David Lizerbram & Associates®, the Efre Ousel setting was created with "open content" enabling others to write in this world and maintain ownership of the stories they create. (See License and Permission in the 
Efre Ousel campaign setting
for more details.) My hope is to foster a collaborative community, where other storytellers can build upon each other's work.
With your help through Patreon, we're able to:
Produce the Efre Ousel campaign setting
Commission a map by award-winning fantasy cartographer, Francesca Baerald
Commission interior illustrations by Daniel Decena for The Dryad's Crown
Hire development editor, Holly Walrath, to provide guidance on the series
Produce an audiobook of The Dryad's Crown with acclaimed narrator, Lindsey Dorcus
Promote all of the above
Other projects include:
Additional novels set in Efre Ousel
An introduction to the language of Volir
A fantasy literature anthology
What else? Who knows?
I greatly appreciate your support, and in return, I will do my best
to write fantastic stories that draw from a dark, weird, beautiful well of myth
.
$228.55 of $800
per month
THE ANTHOLOGY

(Deep breath.) This idea has been swirling around in my head for a while. If we're able to reach this goal, I say we go for it. I'd like to produce a yearly anthology of fantasy literature. It will pay SFWA-qualifying rates. I'll work as the series editor, and I'll find some great stories to share. I got the inspiration when I found out about George R.R. Martin's New Voices in Science Fiction anthology.

Note: It's possible I will partner with another publisher/editor to offset some of the expenses. Patreon might not cover everything. All I can promise is that I'll make it happen.

1 of 2
Become a patron to
Unlock 144 exclusive posts
Connect via private message
Recent posts by David Hopkins
How it works
Get started in 2 minutes