Davie Zwei
Creating Interactive Erotica Games
Select a membership level
Buddy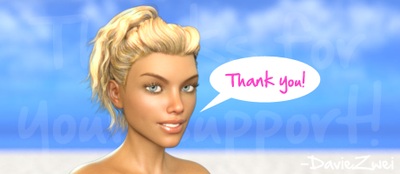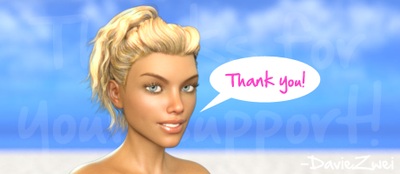 You're the best, buddy. You dropping a couple bucks per month in the tip jar to show your appreciation for my work is the awesomest of sauces. Consider your classy self virtually fist-bumped, because you are one cool cucumber.
Early releases (two weeks early for all major updates for all games)
Includes Discord benefits
Babe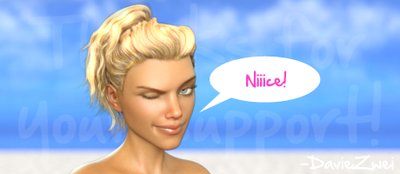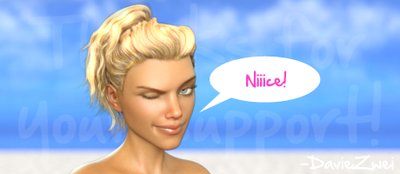 You're a total babe. Everything you do is super sexy. You even take showers completely naked and sometimes sing into the showerhead, gorgeously. The fact that you support me is the honestly the knockingest of knockers.
Early releases (two weeks early for all major updates for all games)
Bi-Monthly Bonus Renders (two exclusive images a month)
Includes Discord benefits
Beaut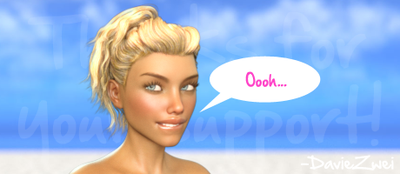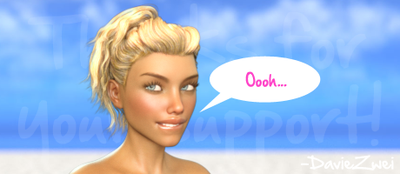 You're an absolute beaut. When people look at you they feel butterflies fluttering in their balls whether they actually have them or not. Scientifically, you out-charm Zaphod Beeblebrox and out-sultry Barbarella. You supporting me is the cream in my eclair.
Early Releases
Bi-Monthly Bonus Renders (two exclusive images a month)
Monthly Request (ask for something easy-ish to do and I'll try to accommodate)
Includes Discord benefits
About Davie Zwei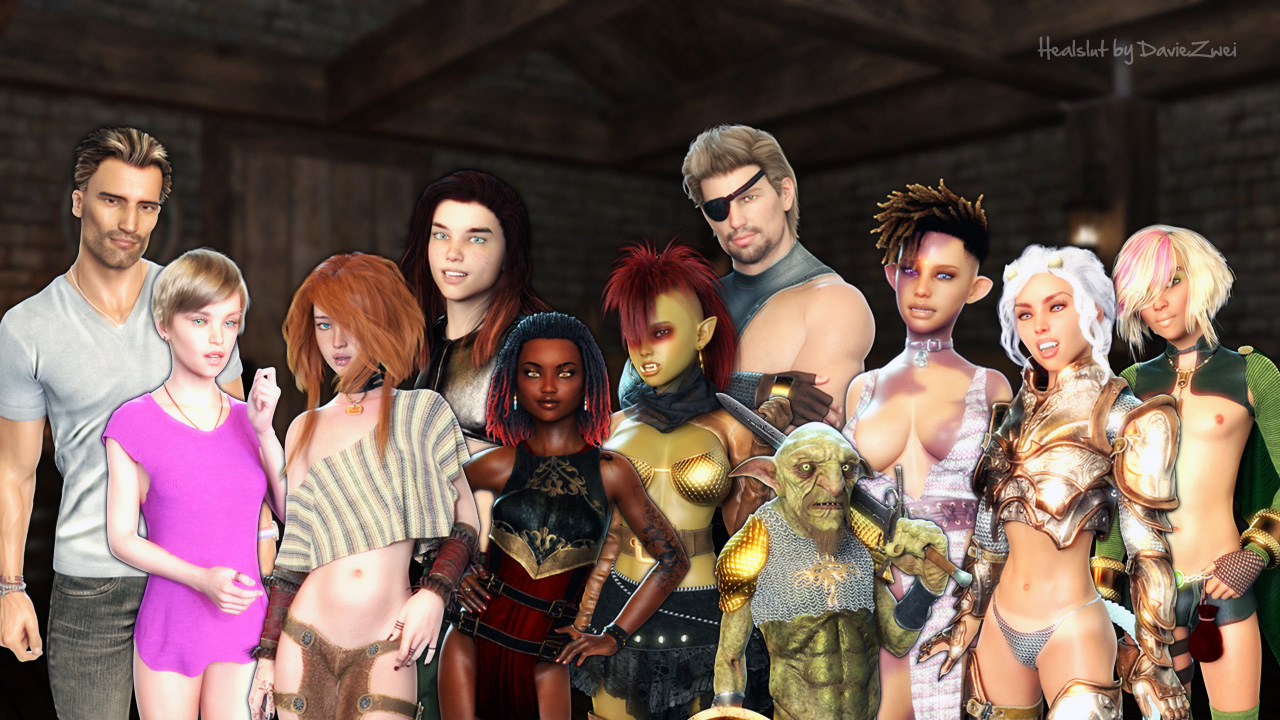 Healslut has a large cast of interesting characters and 'romance' options!

Hellooo! I'm Davie Zwei.
This Patreon is for support in developing the visual novel game "Healslut" where you are immersed in a virtual fantasy world as a
very particular
class of healer. How will you deal with being a hottie restricted to the most trivial armor while stuck in a role expected to tend the needs of the others in your group? (This is not a kinetic VN, your choices will have
serious
consequences for
both
the story and characters.)
Please feel free to join the Discord channel:
https://discord.gg/sGhySsagkh
Need a walkthrough?
(You need a walkthrough.)
Wiki: 
https://dizzy.works/healslut/wiki/
Doc: 
Google Document
What does this game offer?
A comedic (yet often serious) adventure through an interesting world
A complex and coherent story in which you play the primary role
A great many characters to befriend and/or romance
Three difference choices of body types with three different variations of each
All kinks and intimate encounters are 100% optional
Well-written English text with careful attention to dialog realism
Applicable music loops and sound effects for all scenes
Transformation, romance, trysts, harem, domination/submission, corruption, exhibitionism, and more!
Three font options (including OpenDyslexic) and the narrative choice of first person ("I" do this), second person ("You" do this), or third person ("Sparkle" does this)
My other erotic adult games include: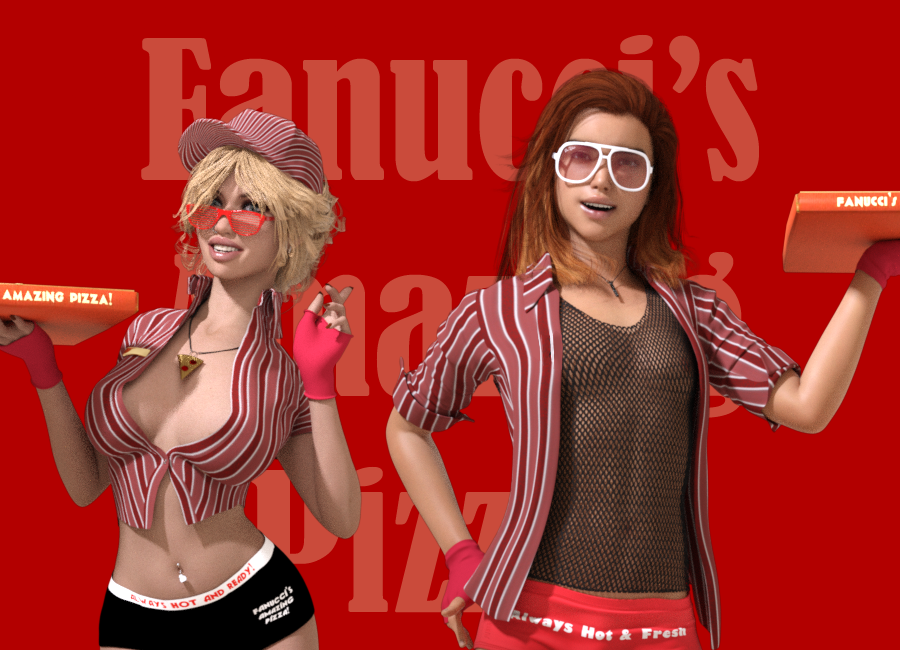 Fanucci's Amazing Pizza!
Experience a lighthearted (and sexy!) romp in world where everyone has high ethics and empathy! You can sit back and enjoy the story (and smut) without being on your guard. You are Alex, a recent high school graduate delivering pizza for the summer – but of course, strange things happen! Just how will you deal with an automated delivery machine that transforms you into what the customer desires, including a complete hot young sexpot?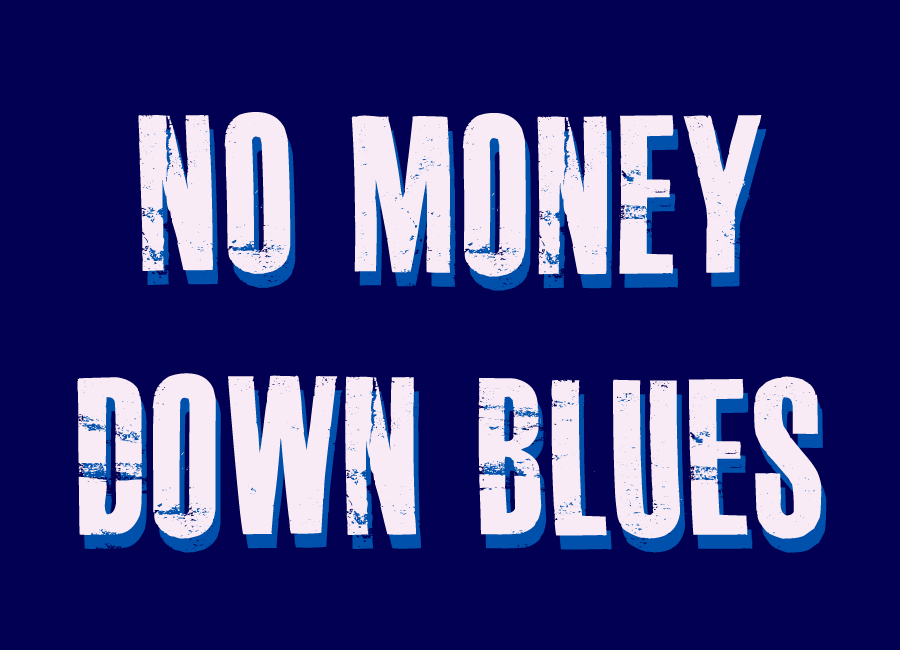 No Money Down Blues
You are Matt Mason: a nearly thirty year old supermarket clerk. You're overweight, directionless, and still a virgin.... and your life seems to be going downhill from there.
But now a strangely fortuitous meeting with an old high-school acquaintance seems to be guiding your life down an entirely different path...
You can visit my website to play these games online: https://dizzy.works
$2,009.12 of $2,200
per month
Full-time development! 8 hours a day, I'll work on getting you the bestest of sexy content. I'll write and code and render so hard that the most rigid of wieners will seem like a pool noodle.

3 of 4
Become a patron to
Unlock 159 exclusive posts
Connect via private message
Recent posts by Davie Zwei
How it works
Get started in 2 minutes