Select a membership level
Adventurer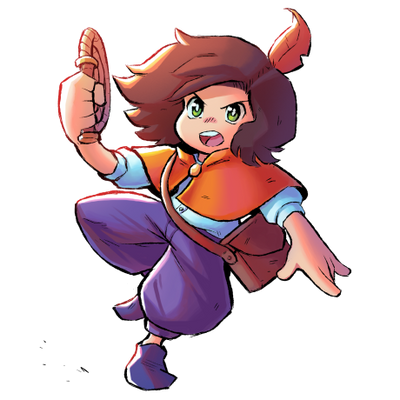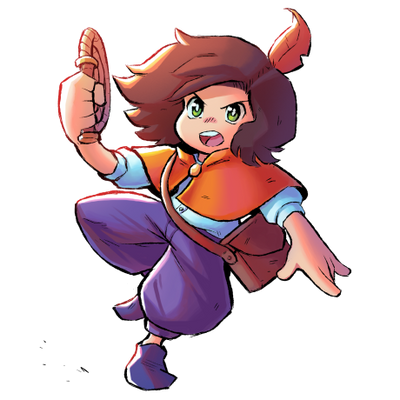 Thank you so much for your support!
-Discord role
-Your Name in the credits!
Includes Discord benefits
Golem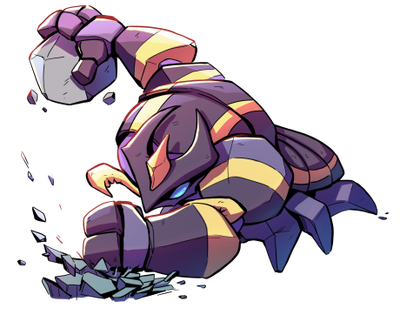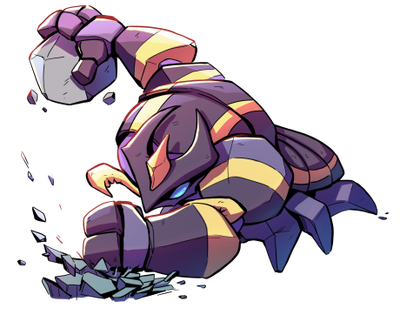 Thank you so much for your support!
-Discord role
-Exclusive channel with behind-the-scenes previews!
-Exclusive patreon posts with concept art and videos of development!
-Name in the credits!
Includes Discord benefits
Patron-only Concept art and video previews
Sorceress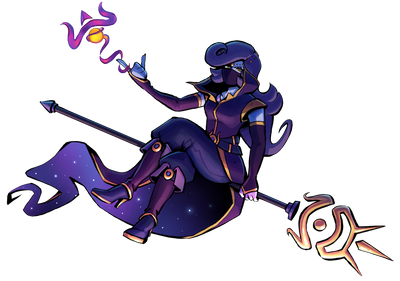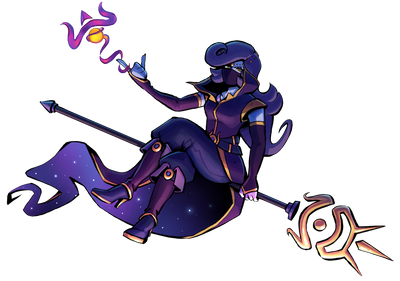 Thank you so much for your support!
-Discord role
-Exclusive channel with behind-the-scenes previews!
-Exclusive patreon posts with concept art and videos of development!
-Name in the credits!
-EXCLUSIVE Development builds for you to try out and give feedback!
Includes Discord benefits
Patron-only Concept art and video previews
About Round Cartridge Team
- The playable demo of Dormiveglia can be found here: 
ITCH
| 
STEAM
 -
"Phenomenal animation, phenomenal music, and the gameplay... is very good." 
-Vinesauce
"The pixel art animation is excellent, the setting feels very unique and the whip mechanics are a lot of fun. Well worth checking out for a bit of retro action platforming fun."
- Alpha Beta Gamer
"I'm really impressed by the way that they're able to use just [whipping and lassoing] to create some pretty varied gameplay. Also I love a game that's easy to learn and hard to master - and this definitely falls in that category."-
twitch.tv/OddDogGaming
Dormiveglia (Italian): Half-Asleep, Semi-Conscious.
Dormiveglia is a 2D Metroidvania starring Quinn, the young whip-wielding hero of Spring Plaza. After their village is ransacked by the mysterious Somnia, Quinn quickly sets out to chase after her. Join Quinn as they team up with the other heroes and allies of Elysium, and search for the four sacred runes hidden about before they fall into the hands of Somnia. Somnia plans to control the world of Elysium by placing everyone into an eternal slumber. As the story progresses, the world loses its cohesion. Who really is Somnia, and why is she so hellbent on putting Elysium to sleep? It's up to Quinn to find out and put a stop to Somnia's rampage.
Dormiveglia dives into how we experience the unconscious. With its vivid, bright visuals and slowly-corrupting narrative, this game blurs the thin line that separates dreams and nightmares.
- The playable demo of Dormiveglia can be found here: ITCH | STEAM -
PRESS KIT
|
DISCORD
|
TWITTER
|
YOUTUBE
| 
ITCH
| 
STEAM
Features:
-Beautifully crafted 2D sprites and art that accentuates Elysium's dreamy and surreal nature.

-An original soundtrack made by two dedicated musicians.

-A unique story with a diverse cast of friends and foes to encounter and twists along your quest around Elysium.

-Precise rope-swinging tied with speedrun-friendly mechanics that let you zoom across the screen!

-Intuitive and tight controls inspired by older Metroidvania games that provide simple, yet challenging combat and platforming.

-Secrets hidden throughout and lots of whips – all with differing abilities and attributes for Quinn to wield.

-Talk among the people living in each town and learn more about the hidden history (and lore!) of Elysium – or get some hints on where to go next.

-5 playable chapters, each focusing on a major village.

-A plethora of bosses who stand in your way, all for you to conquer.

-Grapes! Delicious and keeps Quinn healthy!
Quinn can use their trusty whip in all sorts of situations! With it, Quinn can lasso and throw small enemies, strip away enemy armor, solve puzzles, swing from hooks, and much, much more. Explore various levels with stage-specific mechanics using your trusty lasso to swing around, defeat enemies, and interact with the environment in many unique ways.
Our first public build can be found
here
. This build covers the introductory chapter of Dormiveglia. Chapter 0: A Rude Awakening, is our "tutorial" chapter that helps players learn the basic concepts of Dormiveglia along with the game's pacing and formatting. Chapter 0 includes cutscenes, an active tutorial, enemies to defeat and even a boss! If you enjoy the stage we've set for Dormiveglia, we hope you consider funding the development of our project!
Beyond the outskirts of Spring Plaza, Quinn's hometown, Elysium is filled with vibrant areas to explore. There are three other major villages aside from Spring Plaza, those being the Winter Arena, Autumn City, and Summer Crevasse. With each region comes a place for Quinn to explore: Dawning Islands, Midnight Mines, Twilight Tundra and Noon Nests. Somnia herself exists in the center of Elysium in the Moonlit Meridian, dwelling in the delirious Crescent Castle. All inspired by time and season, Quinn will traverse from place to place and discover the secrets of the other towns. While the populations all work in harmony to keep one another supported, there is much disdain in outsider heroes intervening within their own town. However, with a situation as dire as it is currently, Quinn and the neighboring heroes have no other choice but to band together against a greater evil.
The Towns:
Spring Plaza: Quinn's hometown, where Quinn resides with other fellow villagers. Known for its love of festivities and celebrations with a sky-scraping clocktower in its center. Its deep chimes can be heard throughout Elysium.
Autumn City: A technologically savvy town filled with neon lights and curious townsfolk. Within it, the Sleeping Hollow bar is a spot for locals to gather, along with its impressive radio tower that is said to capture otherworldly transmissions.
Winter Arena: A small, jovial community of warriors who host tournaments in their shell-shaped arena. People from all over Elysium come to watch and participate and is where young heroes train their craft in combat.
Summer Crevasse: A peaceful, agricultural village of hard-working farmers, providing food and other supplies to the rest of Elysium. Despite being centered inside a massive fissure, the land has become stable and is comfortably inhabitable.
The Areas:
Dawning Islands: Floating islands filled with enormous sunflowers and a large, mysterious windmill in its center.
Noon Nests: A bizarre, inverted forest of bonsai trees with hand-shaped branches and home to avian-like creatures.
Midnight Mines: A dark, damp, cavernous labyrinth of stone filled with glowing mushrooms, coral-shaped stalagmites, and reverse flowing waterfalls.
Twilight Tundra: A desolate, snow-filled wasteland of derelict ships. Their origins are unknown, but they appear to have been destroyed during an unknown time of war.
Dormiveglia's team is all across the globe. From the United States, to Europe, to Australia, the internet has created a bridge that connected all of us in a shared, non-physical space.
Together, we are presenting Dormiveglia as not only a unique, beautiful 2D experience, but as a reflection of our team's passionate and talented work.
$113.78 of $200
per month
With this money, the Patreon will show promise, we can start to push our skills further, even if the game will take a super long time to complete if we stagnate at this we'll still put our all into it. We still appreciate your support nonetheless, never won't!
1 of 3
Become a patron to
Unlock 32 exclusive posts
Connect via private message
Recent posts by Round Cartridge Team
How it works
Get started in 2 minutes