Select a membership level
About Drake
Alien Hand Syndrome
is a comic following Mina, a young woman living a shut-in lifestyle, being possessed by a demonic spirit and having to deal with the consequences.
Mina is invited on a vacation by Erin, a rich girl who has a crush on her. Once there, Mina promptly breaks a mysterious stone and is possessed by the spirit that escaped. It fails to completely take over however, and only gets to assert control in short bursts, leading to embarrassing or even dangerous situations for Mina and Erin. This spirit also has effects on Mina's personality and it even starts altering her body.
Two exorcists worshiping Sol Invictus take notice of this, they see potential in someone who's not fully possessed and make her an offer that will change her life forever.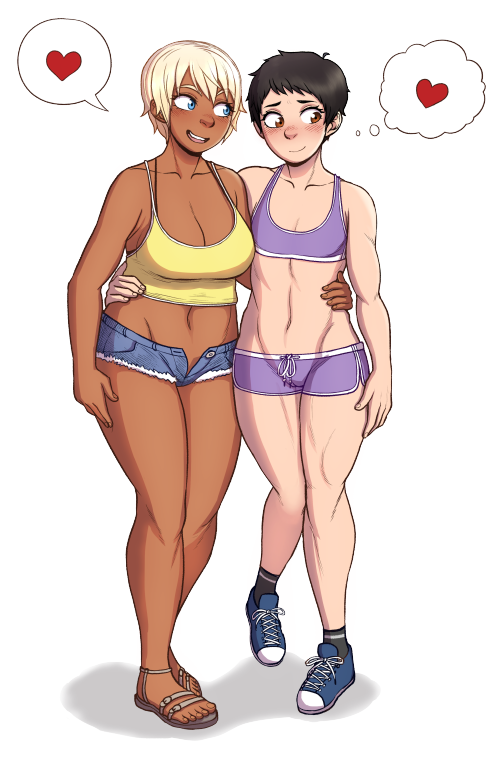 While I did start Alien Hand Syndrome as a hobby, in my heart of hearts I've always wanted it to be something more. But for that to happen, I need support.
One of the options I've been looking into before Patreon existed was advertising, and I wasn't too thrilled about it. The biggest problem with advertising is this:
Ad networks that pay well have strict content guidelines.

Even light nudity would've been out of the question, but thanks to Patreon I can make the comic I want to make. Complete with degeneracy the likes you've never seen before!
"Wait, what's Patreon anyway?"
Patreon is a relatively new crowdfunding platform. Think of it like Kickstarter, but for content creators instead of projects. A perpetual Kickstarter, if you will, or a more consistent form of donating. Something that the creator can plan their life around.
It works like this: You support content creators by pledging a small amount of money ( 2$, 5$, etc.) per month
.
You will then receive exclusive rewards for pledging, depending on your pledge.
About those rewards...
The main reason I am doing this Patreon is to be able to focus more on making the comic. Taking time away from it to create rewards feels counter productive. I'm also not a fan of keeping things behind a paywall, that's why I'll keep the rewards simple.
You'll get access to the patron only feed, which contains progress updates, sketches and behind the scenes stuff.
Note: The pledge 'tiers' are just suggestions, you may pledge any amount you feel like giving.
By becoming a patron, you'll instantly unlock access to 23 exclusive posts
By becoming a patron, you'll instantly unlock access to 23 exclusive posts
How it works
Get started in 2 minutes