Select a membership level
Middle Tier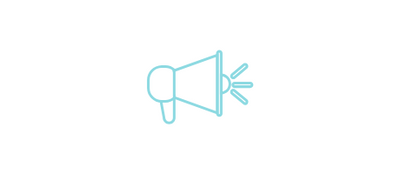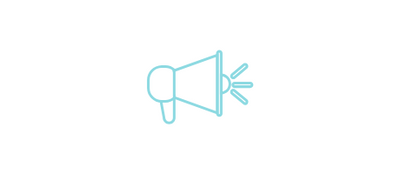 ✔️Weekly nurturing mommy audio RPs
✔️Bonus podcast "Dream a Little BIGGER" (limited series, 30 episodes)

Big Tier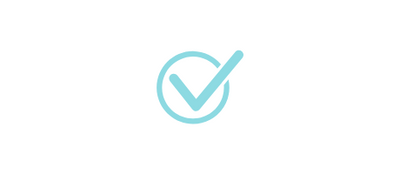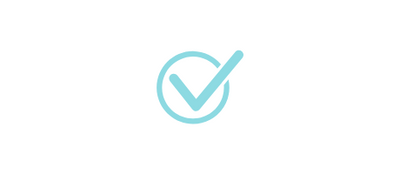 ✔️Weekly nurturing mommy audio RPs
✔️Bonus podcast "Dream a Little BIGGER" (limited series, 30 episodes)
✔️Extended versions of audios (twice as long)
✔️Participate in polls to help me choose the next RP scene

About Lo
$5 gets you instant access to ALL my nurturing mommy role-plays (100+ audios)
I'm Lo and I'm passionate about creating nurturing audios that feel authentic to help you regress. I release a new episode every Monday in two formats, one for boys and one for girls.
Here's what current subscribers say about my audios: 
"High quality, unique scenarios, and a consistent release schedule. These RP audios have helped me with my own little space tremendously. It's not always easy getting into little space when you live alone but these have never failed to get me there. Lo has an excellent way of making it feel like you have the mommy of your dreams!"
 
"Lo's ABDL audios are the best on the market. She has this perfect mix of sweet, sincere, caring, and calming but still sexy in her voice. The perfect 'mommy' voice, I'd say. The audio is crisp, has a solid range of scenarios and backstories, and even has sound effects, which once you have heard, you can't really go without anymore." 

"These audio roleplays are the real deal!! It is a very soothing option for people who are either without a caregiver or maybe are in an LDR situation. Lo's voice is so soft and calming, and the scenarios she comes up with are very immersive. No matter what your "style" is, there is a RP for anyone! I would recommend this to anyone in the community, especially if someone is experiencing anxiety and just wants to be spoken to very softly."

"It is worth the money and time. I have countless ones I love and have listened to over and over. Lo does an amazing job."

"Lo gives the most cuddly, amazing feelings with her soft voice and the sound effects she adds are very immersive! Lo's nurturing mommy RP audios are amazing. It's so rare to find someone who is willing to go the extra mile to indulge the female audience and the fact that she records both a male and a female version of each one means the world to me. I subscribed to her Patreon the very day she started offering them, and I'm not going anywhere any time soon. She's recently started expanding the styles of the RP, always gentle, and I can't wait to see where she goes next."

"Sweetest mommy voice there is. More importantly, she's actually into the lifestyle and "gets it", and wants the best for the ABDL community. Has very creative scenarios that I'm sure we all look forward to each week. Will stay subscribed as long as the content is being made."

"I love these nurturing RP's by Lo! She offers a glimpse into what a loving mommy for a Little would be like. My spouse does support me with my Little space, which I'm very grateful for, but doesn't desire to play the mommy role. Lo's RP audios help me slide into that space when I need to feel Little, loved, and cared for. Such a loving, nurturing, sweet tone she offers for the various scenarios. I love that Lo makes these for people like me, and ALL she does for us in the ABDL community."

"Lo's audios are of the highest quality I've found on the Internet. Her voice is soothing, her scenarios are varied and her scripts/background noises are outstanding. Her audios are written with the safety of the listener in mind. Her work is absolutely perfect for survivors of trauma. I can't recommend Lo enough!"

"Absolutely fantastic! Lo has a very gentle and soothing voice that makes these audios super easy to listen to. Combine that with immersive sound effects and background noise and you feel like you're really there! Also a great variety of audios that are perfect for anyone."
 
"As someone who has been around this kink for a long time and seen a lot of bad content put out for sale by people who just don't get the fetish, Lo's Nurturing Mommy RP audios are some of the best content I've come across, her love of this style of play really comes through and there is a nice diversity to the content supplied, I have and will continue to recommend to anyone."

"Each script is well thought out and hits on the complex headspace of an ABDL individual. Lo clearly understands the dynamic between caregiver and little. For so many of us, this is a closet desire for fear of how the world will receive us. Having a safe outlet that confirms you aren't alone in these thoughts is great."

"They make me feel so at home after a long day of work. Especially in these trying times, they are so comforting. They don't replace your significant other, but they do fill in the gaps. They also provide great ideas for play with your significant other! Love these RP's! Thanks!"

"As someone who suffers from some pretty serious anxiety, and being into ageplay activities, these audios help me remain grounded all the while entertaining me in a way that helps me relax. They are 100% well written, genuine, and worth every cent."

"I learned about these through YouTube. After becoming a Patreon I have steadily enjoyed Lo. If you are into ABDL Lo is one of my favorites I have ever heard. She puts out a survey for what the next audio should be and covers a wide range of ABDL topics trying to reach most aspects of it. Being part of that community herself she gets how to make the recordings that others have made sound silly."

"If you're an AB, this is the sort of stuff that is a genuine rarity ... role-play audio by someone who 'gets it.' Lo's voice is silky smooth and very calming; her Mommy/AB experience allows her to add the flavor of pure authenticity. Her RP sessions are absolutely incredible."

"Listening to Lo's Nurturing Mommy audios always puts me in the best of moods. You can just listen and imagine a sweet mommy taking care of your every need. Perfect for Littles looking to wind down and relax. And perfect for Bigs who are looking for the right thing to say to their own Littles. Thank you Lo for all you do and the time you spend making your audios!"

"It's the one thing I look forward to every week. Lo's definitely a master of her craft when it comes to the high-quality audio RPs she produces and never fails to make me feel better every day."


Become a patron to
Unlock 1,243 exclusive posts
Connect via private message
How it works
Get started in 2 minutes