Eggplant: The Secret Lives of Games
is creating candid podcasts with game creators
Select a membership level
Official Eggplant Patron!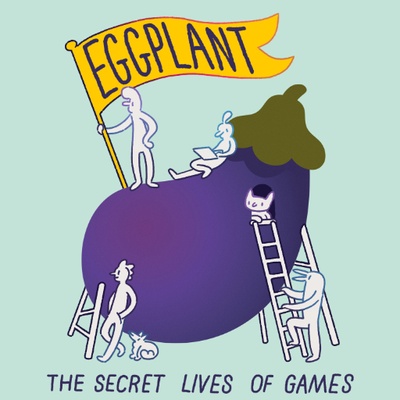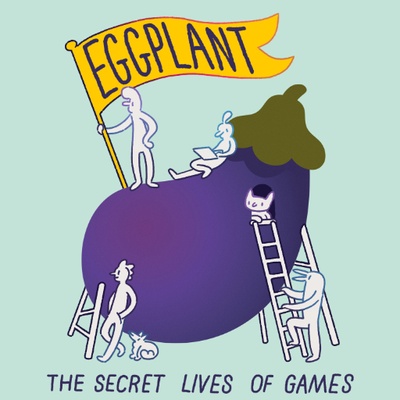 Thanks so much for supporting our show! We'll continue releasing bi-weekly episodes, plus periodic deep-deep miniseries.
About Eggplant: The Secret Lives of Games
Hello! We've a podcast hosted by five game developers, who have candid conversations with other game creators to dive deep into the art, craft, and process of making games. You can find all sorts of info and links at 
eggplant.show
.
We've been releasing bi-weekly episodes for over two years now, having interviewed everyone from 
Richard Garfield
(Magic: The Gathering) to 
Maddy Thorson
(Celeste) to 
Supergiant Games
(Hades), and tons of amazing independent developers in-between. We've also done deep-dive "Into the Depths" miniseries (with special co-hosts) on Noita, Spelunky 2, and Kentucky Route Zero, capped off by interviews with the developers of each game. We also stream on 
Twitch
as often as we can, and run a wonderful 
Discord
community of 1600+ members (including a bunch of amazing game developers and previous guests!).
We're all gainfully employed, and this show is very much a passion project for all of us. Our actual hosting/recording costs are minimal (~$60/month), and we're entirely ad-free (and plan to stay that way). We don't ever plan to lock content behind a paywall, or charge to be a member of our community - we'd prefer to put as much content out into the world as possible, and have all of it be free. This was never meant to be a money-making endeavor for us, and we'll be continuing the show as-is regardless of the success of this Patreon.
That said, we regularly get asked by listeners how they can support the show directly, so we've decided to launch this page. Any money earned will be used to cover our regular expenses (recording software, hosting), start a pool for all future show needs (equipment, commissions for additional art/music, etc.), pay for our editing time, with anything beyond that being shared between the hosts.
For those looking to be generous with disposable income, we deeply encourage supporting great organizations like the 
ACLU
or 
The Trevor Project
. But if you'd especially like to support our show beyond that, we're incredibly flattered and grateful. And again this is not an ask or a need - we'd be honest if it were - but merely a tip jar for those who want it. And telling a friend about our show or leaving us an iTunes review is just as helpful.
In any case we'll keep making the best show we can, and we always have ideas cooking for what else we can do in the future. Thanks for your support in any form!
By becoming a patron, you'll instantly unlock access to 1 exclusive post
By becoming a patron, you'll instantly unlock access to 1 exclusive post
Recent posts by Eggplant: The Secret Lives of Games
How it works
Get started in 2 minutes