Elle Michael River
is creating weird, messy stories about weird, messy people
Select a membership level
One Cup of Coffee
GENERAL SUPPORT
Wow! Thank you for the coffee. It helps turn my brain on every morning, so I really appreciate it. I hope you enjoy my very occasional behind-the-scenes content!

Two Cups of Coffee
GENERAL SUPPORT
Two cups of coffee?!? Thanks!! I'm going to be extra fancy and put whipped cream on the second one. I hope you enjoy my very occasional behind-the-scenes content!
Five Cups of Coffee
Limited (10 remaining)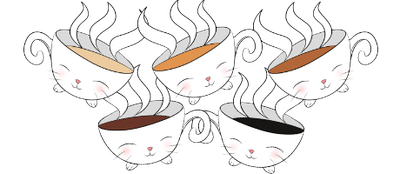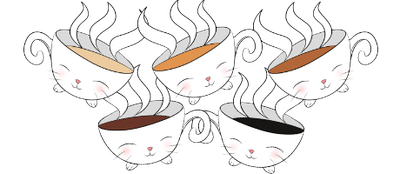 GENERAL SUPPORT
Five. Cups. Of. Coffee?!? This is the amount of caffeine my doctor warned me about. With my new ability to see through space and time, I'm going to finally write that space epic I started when I was twelve. THANK YOU, and I hope you enjoy my very occasional behind-the-scenes content!
About Elle Michael River
Hi, I'm Elle. I write curious fiction from beyond the rabbit hole and perform heart surgery on manuscripts missing their soul. I run exclusively on hazelnut coffee, fluffy cats, and an unbridled weirdness some might call creativity. If you're here, you're probably familiar with my conversational writing and strange storytelling. If not,
welcome, 
and let's be best friends.
I started a Patreon because all the cool authors were doing it, and I want to be a cool author too. However, I'm pretty sure two of my Patreons are just my mom signed up twice, so I'm not sure how long they're gonna let me stay at the cool author's table. I'll enjoy it while I'm here.
By joining my Patreon, not only do we get to prolong this game of professional writer imposter syndrome, you'll help me write weirder stories while keeping my electric turned on.
My Patreon is for general support,
so feel free to give what you can. In return, I post
very occasional
bonus content like behind-the-scenes drafts, doodles, author Q&As, and pictures.
Thank you for walking this winding road with me. Writing is better with friends.
Read More

I write speculative fiction, which is a fancy-pants way of saying science fiction and fantasy. Most of my stories begin grounded in reality and then I inject them with weirdness. I also write a bit of contemporary fiction, but not the smug Hemingway kind. I like characters who feel like your best friend. They might kill people, but they're still coming to your birthday dinner at Applebees on Friday.
Short Stories
Blog
Book Reviews
Share Memes With Me

Social Media and I have an on-again-off-again relationship. It's toxic and messy and includes a lot of regret forever documented online for my great-grandchildren to roll their bionic eyes at. Follow this mess on:
Facebook
Instagram
Twitter
Hire Me
I work as a content writer and writing coach to placate those annoying monsters known as my mortgage and medical bills. You can 
hire me for your next project at here.
If I reach my goal, I'll start a monthly, writing uncensored video where I'll talk about one aspect of writing like character development, plot, setting, style, etc.
1 of 1
By becoming a patron, you'll instantly unlock access to 9 exclusive posts
By becoming a patron, you'll instantly unlock access to 9 exclusive posts
Recent posts by Elle Michael River
How it works
Get started in 2 minutes