Eran ud Turan
the past brought back to life!
Select a membership level
A Thousand Thanks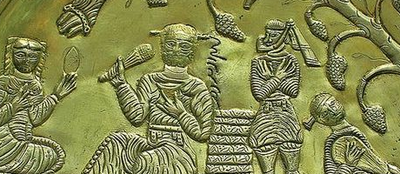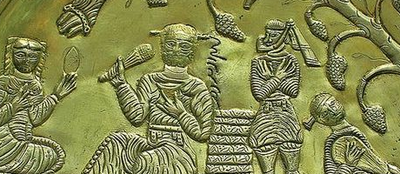 Thank you for your support! Every little helps. We will send you a personalised thank you note, and limited posts on our feed will become unlocked.
You will receive:
A personalised thank you note
Limited access to our Patron-only feed
A Royal Investiture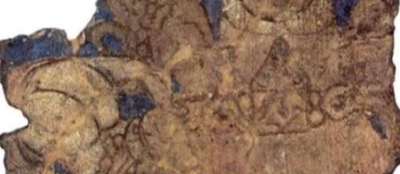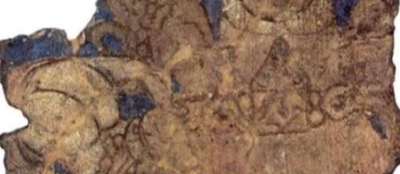 Thank you for your support! Every little helps. We will send you a personalised thank you note, and give you a historically accurate title from the lands of Sogdiana, Bactria, or Sasanian Iran and mention you on our public Patreon and Facebook feeds. Additionally, more posts on our Patreon feed get unlocked.
You will receive:
A personalised thank you message
A title, translated into Sogdian, and your name written in the Sogdian script, in our monthly Patron shout-outs
Access to more Patron-only content
Behind the Courtly Veil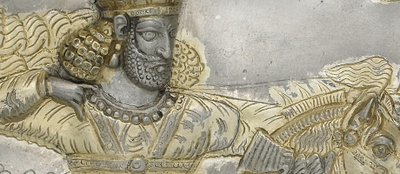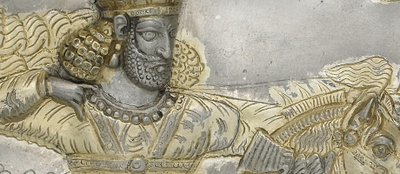 Thank you for your support! In addition to all the perks of lower tiers, you will get full access to our Patreon feed, including all photos and videos.
 You will receive:
A personalised thank you message
A title, translated into Sogdian, and your name written in the Sogdian script, in our monthly Patron shout-outs
ALL our posts will become unlocked
About Eran ud Turan

Updates every Wednesday!

Hi, I'm Nadeem.

When I was growing up, I loved the stories my dad used to tell me.

Stories of a bygone era. Of kings and generals, of warriors and their battles, of faith and travel, or our own ancestors.

And so I began to look into it a little more.

What I discovered was so much better.

The past is so important in seeing ourselves, and seeing how our world came to be. I had become so disillusioned with history education in school, that I dropped it as a subject as soon as I could, at the age of 15. But I was always fascinated by the world outside the high school history books, and I knew there had to be more. So I threw myself into researching late antique and early medieval Iran and Central Asia. That is, after all, where my own heritage is.
I wasn't doing this within a formal, educational institution. I decided to just grab some books, see what interesting papers I could find, and reach out to specialists in the field.
When I came across the Sogdians and their breathtaking silverware, monumental paintings, and lush textiles, it was love at first sight.
I had to find some way to share the fascination and the wonder that I had. So I set up
Eran ud Turan
, a living history project, to do just that.
What is living history?
Living history is an incredibly powerful tool for history education. Arguably more so than textbooks, when done well.
Living historians research the past, and instead of writing papers and delivering lectures, we wear our research on our sleeves - quite literally. We make (or outsource) historically accurate clothing, weapons, armour, accessories, and aspects of daily life, and aim to bring it back to life as vividly as possible.
From knights to princesses, monks to kings, silks to silverware, we at Eran ud Turan meticulously research every aspect of the past before presenting it to the public.
While we in the west have a fair understanding of who the Vikings, the Romans, and the Normans were, our ideas of Iran and Central Asia are far from balanced. Too often have Persians been portrayed simply as the bad guys in the story of Europe, or Central Asians as simply marauding barbarians (if at all!). In today's world, it's more important than ever to do away with these misconceptions and correct that image.
It's about time we corrected that image.
There's something extremely relatable about seeing a guy dressed in historic Iranian costume talking about things
other than
being Europe's bad guy, something far more relatable and powerful than simply reading it. One learns that these other cultures had their own identities, their own stories and heritage, their own world views, their own arts and crafts and traditions, all of which is worth exploring in detail.
I set up Eran ud Turan to do just that, and we do it
extremely
well, having gained the acclaim of several archaeologists and historians working on late antique and early medieval Central Asia and Iran. As well as events across the UK and Europe, I update this blog regularly, as well as produce video and audio content all related to the eastern Iranian world, bringing this history back to life - arguably a more important aspect of the group's work nowadays.
Eran ud Turan receives no institutional support or funding, so Patreon funding is essential to what we do - acquiring research materials, acquiring replicas and objects to talk about, photo, audio, and video gear, and other related expenses. Your support is invaluable and keeps this project going. Thank you! 😊 🙏
REWARDS

Have a browse through the
membership tiers and pick one you like
! A $1 pledge gets you access to many of my Patron-only blog posts and looks behind the scenes. Other rewards include replicas of Sogdian writing, Middle Persian / Pahlavi manuscripts, coins, and other little gifts in the mail at various points throughout the year!
Check out our pledge levels and pick one you like!
QUESTIONS?

Shoot me a message! I'll respond as soon as I can.
FIND OUT MORE

Website:
eranudturan.iranhistoryforum.com

Twitter:
www.twitter.com/eranudturan
Facebook:
www.facebook.com/eranudturan

Instagram:
www.instagram.com/eranudturan
THANK YOU!

And please click around my Patreon, website, and Facebook and Instagram for more info.
Help bring the splendours of the Silk Road to life!
Show more
Fashion through the ages

Imagine this - a timeline of eastern Iranian fashion. 

Bactrian gold, Indian pearls, Sogdian silk, Persian embroidery, and more. 

Not illustrated, or written about, but reconstructed, in full colour, with vivid photosets to match.

My project spans from the Achaemenids to the Samanids. Everything will be done with utmost attention to detail and historical accurary. Every set will get videos, photo sets, and detailed write ups with references. Help make this a reality.

3 of 4
By becoming a patron, you'll instantly unlock access to 85 exclusive posts
By becoming a patron, you'll instantly unlock access to 85 exclusive posts
Recent posts by Eran ud Turan
How it works
Get started in 2 minutes