Ezy
Creating -Alpha, Omega-. An interactive Visual Novel.
Select a membership level
Welterweight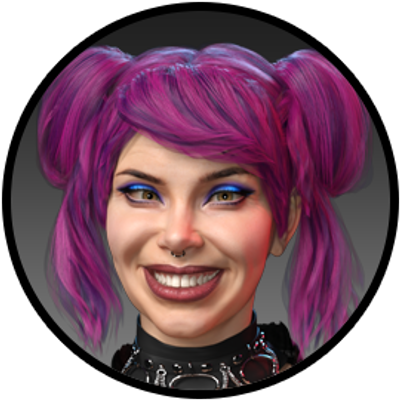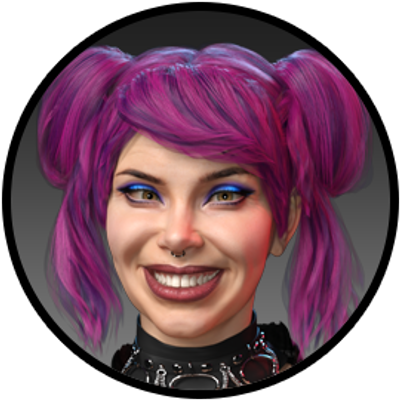 Thank you so much for the additional support!
Includes Discord benefits
Exclusive posts and Updates
Light Heavyweight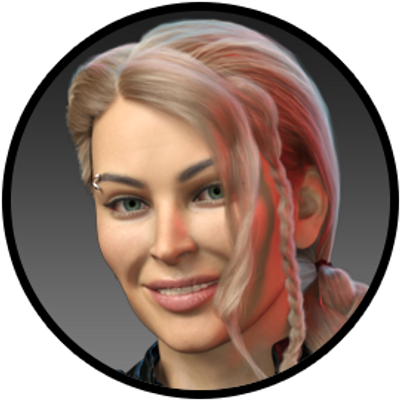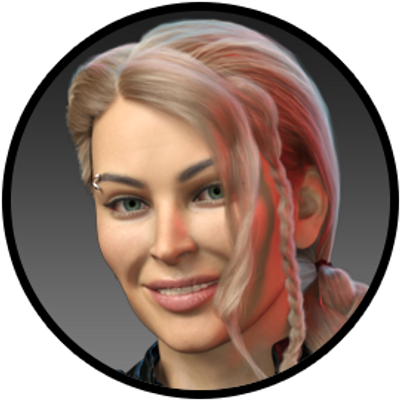 My deepest gratitude and many thanks for your generous support!
Includes Discord benefits
Exclusive posts and Updates

Behind-the-scenes content
About Ezy
Hello and welcome!
-Goals-
Create a compelling story and setting with intriguing characters.
Good amount of humor with dark twists and turns
A good amount of replayability that leads the player into different directions
Newly crafted and unique visuals
Keep things tasteful, meaning no porn scenes for the sake of it
You'll always get a straight answer from me, I don't mess around
I've been a long time gamer and professional game developer for quite a few years but, I'm new to the world of visual novels. I discovered some of the more well-known western creations only at the end of 2021. I had never thought that this format would be so enjoyable! I've worked on many common genres but never tried the VN format.
I decided in early 2022 to dig deeper into how most of them are made and eventually figured out the basics. My background is in 3D art so I set on a quest to learn Python and Ren'py in particular.
I've been following some well-known developers and noticed the sort of problems they ran into and wanted to try and develop a sustainable workflow for myself that doesn't easily let myself get burned out or run into similar technical issues.
I wasn't happy with the bad renders and really bad looping frame animation videos that often can be present in these type of games but at the same time, I wasn't happy with the time it takes to get high quality renders either from software like DAZ Studio. I like the versatility that DAZ offers in terms of character customisation and availability of clothing items so I decided to use DAZ for exactly that purpose, spending a lot of time customising and creating the characters I require for the universe that I'm crafting.
I also got very tired of seeing the same characters and environments on display, over and over again. It's impossible for me to spend thousands of hours crafting every little prop and detail that I would need, and decided to opt for creating new environments, for things that truly matter and fill in the little details with assets that others have carefully crafted already.
Taking those two principals, I decided to bring them into a real-time game engine instead. That way, it reduces render time significantly and lets me see most thing in real-time for quicker iterations. A game engine however often has trouble with translucency, so in particular hair doesn't look nearly as good as an offline renderer like DAZ. I'm willing to make that sacrifice for the sake of keeping render-time minimal which in turn allows me to spend more time on the art.
So, what you'll get from me, is something that looks more unique. I'm referencing a lot of films which perhaps, some of you may recognize! You won't get to see any default environments that you will find in any other VN and neither will you get default characters bought straight from the DAZ store that you'll see in a lot of other games.
As I mentioned before, I'm totally new to this and that includes Patreon. Do bare with me while I figure everything out and find out what I need to do and perhaps what I may have forgotten. Do let me know, any help is much appreciated!
-About the game-
My first project starts with a setting and elements that seem commonly used, which I hope doesn't put people off.
Anyway, the story centres around a male in his mid-twenties about to start his new life at Stillwell Academy. The academy is a private college which focusses on teaching students everything related to a potential successful career in the world of sports. Its biased and taking a leap into the world of mixed martial arts which your character is extremely interested in. The main story revolves around true MMA (not as a pointless side story) as the main focus and how your character becomes involved into the world of mixed martial arts and cage fighting. You'll meet many different people along the way, many who may become your long-term friends, lover and perhaps enemies. It is up to you what you do with the choices given before you. There will be plenty of humor and fun, but also very dark elements.
This interactive visual novel offers many branching paths which I try to craft very carefully as to keep it grounded and cohesive. Play the way you want to play, there is zero need for a walkthrough as there is no perfect path to anything. For every action, there is a reaction, many of which will lead to both good and bad things.
Find out for yourself, and enjoy several playthroughs making different choices.
Episode 1 doesn't feature any unique mechanics and eases you into the very basics. I'm planning to introduce some addititional "mini-games" for the second episode.
There will be no sandbox or grind mechanics as I consider them not so much fun.
If you're looking for a fappy time, you have to look elsewhere unfortunately. This is not about getting into the sack with default DAZ characters as quickly as you can. You definitely will get the chance, but not just yet. I will try to keep it tasteful and romantic for some characters and a bit rougher for others.
Feel free to leave me a message with any kind of feedback, it is much appreciated as a solo developer.
-Development-



I started this project in January 2022, completely from scratch with no Python or Ren'py knowledge. At first, I began writing the basics of the story, starting with the beginning, the key points from low to high and the very end. I know where I wish to take the story and that is always key in my opinion.
I'm trying to stay true to an actual college life but shifting the MMA element into a fantasy direction, while it is something that is grounded and could potentially happen. This is not a fantasy college game that is actually masked as a high-school with bratty kids and little school girls that want to have sex with you immediately.
After the initial story scraps and additonal help from my wife, I started developing a sustainable pipeline which has been completed and proven succesful. This allows me to keep developing with minimal setbacks. I will never run out of graphic power nor will I be in need of multiple high-end machines to create a renderfarm.
-Episode 1- Not Goodbye-
is the current first release of the game which, including developing the pipeline, has taken me about 6 months.
I would guess that developing subsequent episodes can be finished in under that time but I will not make that promise. There are a lot of mechanics I have designed but do not exist in its functional form yet. It will be released when I'm ready. I do not wish to release sub-par content that I'm not happy with.
I'm a solo developer as of now but would very much like to find like-minded people to team up with in the future. I will be looking for a writer and Ren'py programmer eventually so that I can keep focussing on the art, which is my area of expertise.
I'm full-time employed and thus only have whatever hours I can spare in my free-time. This can change if there's enough support and I may consider building a full-time career. But who knows, until then, it is as it is!
Thanks for checking out the project, and again, do let me know anything through your valuable feedback. It is all appreciated!
-Screenshots from the game-
Become a patron to
Connect via private message
How it works
Get started in 2 minutes