Laura Pelick Siadak
is creating paintings from the other side of the forest.
Select a membership level
The Gate
Many thanks!  Every dollar helps towards replenishing supplies. 

◈ Behind the scenes of artwork being created.
◈ Goodies mailed out from time to time (stickers, holiday card, etc!)

The Path
All rewards from lower tier!

New at this level:
◈ Coloring Book Line art to color
◈ Desktop images from time to time.
◈ Annual postcard sized print.

The Earth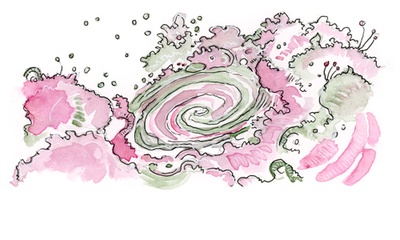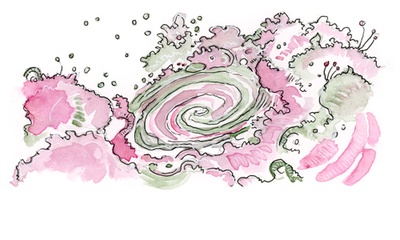 All rewards from the lower tiers! 

New at this level:
◈ Small signed print mailed to you on your first pledge.
◈ Small signed print mailed every other month after the first pledge.
◈ Raven sticker mailed with 2nd print (3rd month)
◈ 10% off all prints on Fallenlights & in person at Art Shows.
◈ First dibs on The Roots tier if space opens up.

About Laura Pelick Siadak
A path begins somewhere when you are not looking for one. They are often quiet and unassuming while winding under feet, wandering off alone around a bend as if it had seen something of interest. Some even disappear up into the branches, or fall deep down into the soft earth. They return quickly, pretending they had not tried to lead you astray. Ribbons twisting in the wind. Bends of light through the loamy moss. Music that grows louder with every step forward. There is no end to this road, nor the beginning ever found, no matter how hard to strain to find it.
The path continues onward, once the journey is over.
Upcoming shows for 2021
Dec 11th, Winter Market - Vine St & 1st, O'Fallon IL Booth 20, 3:30-7:30pm
Websites:
I graduated from Alfred, School of Art & Design in 2002 Alfred, NY, with a Bachelor of Fine Arts - concentration in painting and drawing. I dabble in a mythical world, bringing a touch of the fine art training I had into my work. My teachers were minimalists, lovers of insane color palettes, and instilled in me a drive to make art that has an open-ended story for others to find their own paths in.
Back in 2015 life took a sharp, sharp turn off the road of normal, when my husband and I welcomed our child into the world. Little by little, this new path became the norm and it seems we've had to embrace it (child refuses to adventure out on her own, despite offering her cute little cats and foam swords).
Because of this, I am starting my patreon off slowly. There will be times where I might vanish for a week, but never fear, I won't go far into the dark forest without breadcrumbs to bring me back to you, my followers. So please understand this as a heads up in advance, the four year old will get in the way from time to time and I might not be able to respond as quickly as I'd like.
What's a Patron?
Patrons give a small (or large) amount every month (or in some cases for every finished project) to artists to support them in their creations. Think of old-fashioned patrons of the arts except you're one of hopefully many people supporting that artist. You only have to give a little bit to make a big difference. You're directly supporting the creation of art!
Rewards
In return for being a patron you get a variety of rewards for your monthly support. First of all, with access to patron-only blog posts you'll get behind the scenes insight into how I create art and what goes on within my messy, stick figure filled, sketchbook.  My newest endeavor is learning how to take videos of my process and (outside of those few I use for promotion), are exclusive content for my patrons at all tiers. You'll have an opportunity to get to know me a little more personally than on most social media and a chance to share your ideas about the work and where it might head next!
In addition to that, I'll have a variety of digital and physical rewards available at higher levels, including digital sketchbook pdfs, small prints of new art, and even physical mailed sketches.  And everyone giving over $5 a month will get discounts on any purchases directly from me, both online and in person.
I have my patreon set to charge up front! 
This means if you sign up in the middle of the month, you will be charged then, as well as when the 1st of the next month comes around.  You will get your reward
ASAP
(if there is a physical one like prints or mini originals), and then you will get the new month's on schedule with everyone else.  These are generally shipped out no later than the first week, though some months like August and September, I get a little behind because of GenCon and StrangeFolk Festival (these are very large, busy events for me).
Begin work on the 3x5foot canvas from college (2002), including documentation from start to finish.

Reached!  Painting has begun! (delayed due to 2020 being the way it is)
2 of 2
Become a patron to
Unlock 341 exclusive posts
Get discounts to an online store
Connect via private message
Recent posts by Laura Pelick Siadak
How it works
Get started in 2 minutes