First Encounter
Creating a video game let's play podcast of first time playthroughs! ❤️
Select a membership level
Special offer until October 5
Potion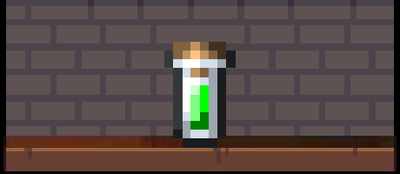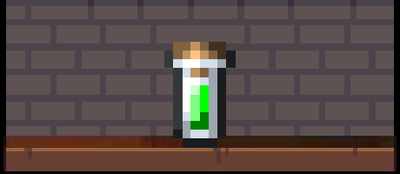 We know the wild expanse of life can be dangerous with its random encounters, so any assistance at all is meaningful and appreciated. Donating $3/month gets you:
Includes Discord benefits
Join us every month for a 𝗣𝗮𝘁𝗿𝗲𝗼𝗻-𝗲𝘅𝗰𝗹𝘂𝘀𝗶𝘃𝗲 𝗹𝗶𝘃𝗲 𝘀𝘁𝗿𝗲𝗮𝗺!

Monthly (roughly) "𝗗𝗶𝗿𝗲𝗰𝘁𝗼𝗿 𝗖𝗼𝗺𝗺𝗲𝗻𝘁𝗮𝗿𝘆" 𝗲𝗽𝗶𝘀𝗼𝗱𝗲𝘀!

𝗩𝗼𝘁𝗲 on upcoming live stream and stretch goal content!

𝗔 𝗽𝘂𝗯𝗹𝗶𝗰 𝘀𝗵𝗼𝘂𝘁-𝗼𝘂𝘁 and your name (or alias) displayed on the First Encounter thank you board!

All unlocked 𝗣𝗮𝘁𝗿𝗲𝗼𝗻 𝘀𝘁𝗿𝗲𝘁𝗰𝗵 𝗴𝗼𝗮𝗹𝘀!

𝗔𝗰𝗰𝗲𝘀𝘀 𝘁𝗼 𝗣𝗮𝘁𝗿𝗼𝗻-𝗼𝗻𝗹𝘆 𝗰𝗵𝗮𝗻𝗻𝗲𝗹𝘀 in the First Encounter Discord!

𝗘𝗮𝗿𝗹𝘆 𝗮𝗰𝗰𝗲𝘀𝘀 𝘁𝗼 𝗽𝗶𝗹𝗼𝘁 𝗼𝗿 𝗰𝗼𝗻𝗰𝗲𝗽𝘁 𝗲𝗽𝗶𝘀𝗼𝗱𝗲𝘀 of potential projects!
Hi-Potion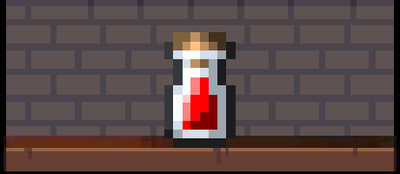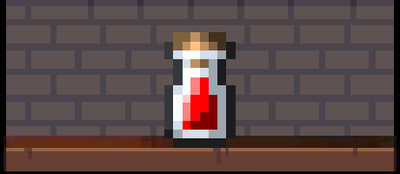 Yummy yummy! Tossing us a Hi-Potion keeps us kicking much longer, and unlocks extra Final Fantasy VII Compilation content. Donating $5/month gets you all the perks from the previous tier PLUS:
Includes Discord benefits
Monthly (roughly) episodes from a 𝗣𝗮𝘁𝗿𝗲𝗼𝗻-𝗲𝘅𝗰𝗹𝘂𝘀𝗶𝘃𝗲 𝗯𝗼𝗻𝘂𝘀 𝘀𝗲𝗿𝗶𝗲𝘀! 𝘤𝘶𝘳𝘳𝘦𝘯𝘵: Advent Children | 𝘤𝘰𝘮𝘱𝘭𝘦𝘵𝘦𝘥: Crisis Core (11 eps)

𝗔 𝗵𝗶𝗴𝗵-𝗾𝘂𝗮𝗹𝗶𝘁𝘆 𝗙𝗶𝗿𝘀𝘁 𝗘𝗻𝗰𝗼𝘂𝗻𝘁𝗲𝗿 𝗰𝗼𝘃𝗲𝗿 𝗮𝗿𝘁 𝘀𝘁𝗶𝗰𝗸𝗲𝗿 mailed to you every time we begin a new season!

𝗔𝗱𝗱 𝗮 𝗴𝗮𝗺𝗲 𝘁𝗼 𝗼𝘂𝗿 𝗹𝗶𝘃𝗲 𝘀𝘁𝗿𝗲𝗮𝗺 𝗹𝗶𝘀𝘁 to be voted on for every other stream!
X-Potion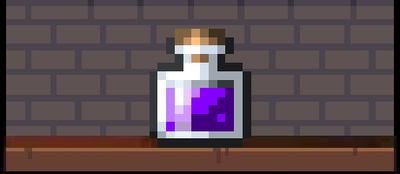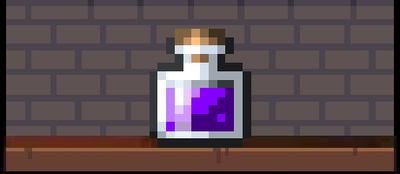 We're gonna limit break! This tier is for those who love us and/or FE and want to help us grow. Your support helps pay the bills and enables us to one day bring you that good-good full time. Donating $10/month gets you all the perks from previous tiers PLUS:
Includes Discord benefits
𝗔 𝗙𝗶𝗿𝘀𝘁 𝗘𝗻𝗰𝗼𝘂𝗻𝘁𝗲𝗿 𝘁𝗿𝗮𝗱𝗶𝗻𝗴 𝗰𝗮𝗿𝗱 mailed to you every other month!

A 𝘀𝗵𝗼𝘂𝘁-𝗼𝘂𝘁 𝗶𝗻 𝗮𝗹𝗹 𝗳𝘂𝘁𝘂𝗿𝗲 𝗽𝘂𝗯𝗹𝗶𝗰 𝗲𝗽𝗶𝘀𝗼𝗱𝗲𝘀 𝗼𝗳 𝗙𝗶𝗿𝘀𝘁 𝗘𝗻𝗰𝗼𝘂𝗻𝘁𝗲𝗿 starting after next recording day!

𝟮𝟬% 𝗼𝗳𝗳 𝗮𝗹𝗹 𝗼𝗿𝗱𝗲𝗿𝘀 𝗳𝗿𝗼𝗺 𝘁𝗵𝗲 𝗙𝗶𝗿𝘀𝘁 𝗘𝗻𝗰𝗼𝘂𝗻𝘁𝗲𝗿 𝘀𝗵𝗼𝗽!
AIRFISH! Pin
Special Offer • 8 days left
We'll mail you an enamel AIRFISH! pin (currently only available for U.S. residents)
About First Encounter
In December of 2019, two best friends set out to capture the magic of playing Final Fantasy VII for the first time, distilling the experience of running through Midgar, unraveling Cloud's story, and falling in love with one of the greatest games ever made into the
First Encounter podcast.
After concluding Haney's first playthrough of Final Fantasy VII, Chris began his first adventure through The Legend of Zelda: Majora's Mask in First Encounter season 2. More than a video game podcast, First Encounter is a journey of friendship and discovery through the experiences that shaped our childhoods, and we love sharing these experiences with you!
Patreon allows you to pledge monthly support to First Encounter and help fund the show in return for fun bonus content!


    Some of our popular bonus content includes:

Crisis Core: Final Fantasy VII bonus podcast series!
Director Commentary and Blooper episodes of First Encounter!
Exclusive live streams where we play games voted on by Patrons!


For a full list of our Patreon exclusive bonus content, you can peruse this
Patreon Content Explorer
, or you can
listen to the first episode of our Crisis Core bonus series here!
We can't maintain (much less grow) First Encounter without help, and there's no easy way for indie shows like ours to raise the money needed to keep the lights on. Even if we grow, we will never go exclusive to Spotify/Apple/Amazon, run automatic ads for products or services that don't resonate with us, and we haven't heard from any big time investors interested in backing our tiny podcast.
Patreon is a great way for us to raise support and funds for the show. If you enjoy listening to Haney's emotional journey through Final Fantasy VII, or Chris's chaotic adventure through Majora's Mask, whether for a laugh, some comfort, or an escape, please help us keep the dream alive. Pledge any amount you are comfortable with by choosing one of the reward tiers above.
Money raised through your support goes directly toward keeping the show running, raising its quality, and growing it to be better than ever. Some of our expenses include:
Podcast and web hosting
Software services, website plugins, and apps
Equipment upgrades
New show/project production
Marketing and Promotion
Additionally, we want very much to give back, and believe in supporting good causes, charities, and fundraisers. The past two years we've helped raise money for
Extra Life and the Miracle Network
, and
Spectrum
, and we want to continue helping where we can. From 2022 onward, for every 1 person who supports us on Patreon, we will donate $1 a month to a good cause. These donations will be public, and we will announce them ahead of time so that there is no question as to what we are supporting.
In the future we would love to visit conventions and mingle with the cool kids, and in the
far
future, maybe we can pay ourselves for the hundreds of hours that go into producing and maintaining the series.
We genuinely hope you enjoy this adventure as much as we do. Whether you're here to relive the nostalgia of playing your favorite video game for the first time, or need somewhere to turn for a much needed laugh, thank you for the support.
xoxo
-Haney & Chris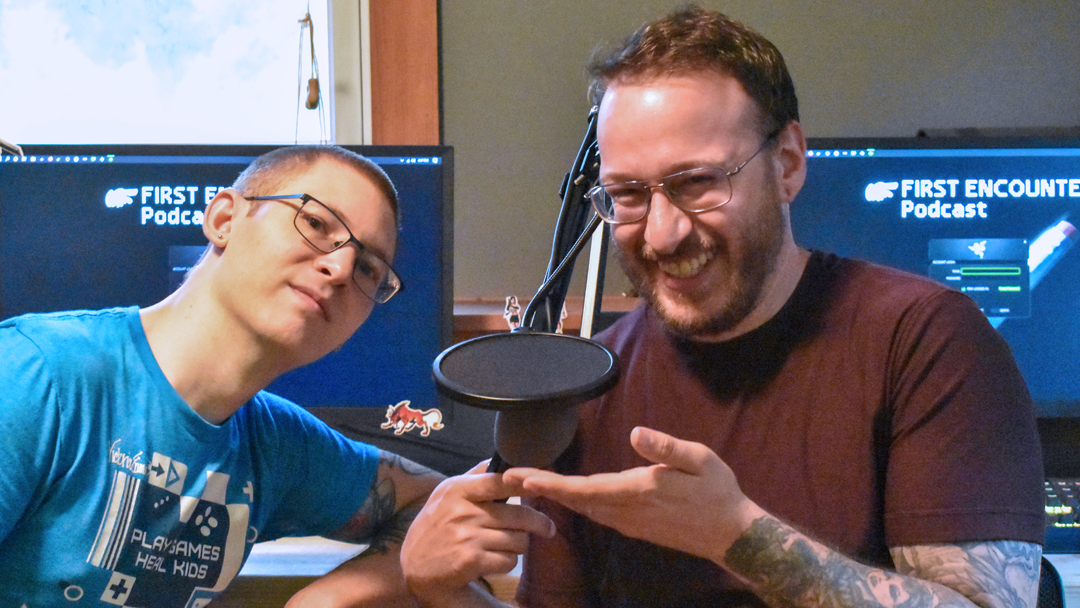 $341.11 of $500
per month
Well well well, look who we have here. Thanks for coming back! If we reach this goal, we'll lock ourselves in our studio together for 10 straight hours as we stream various games and chat about anything and everything. Coop games? Check. Competitive games? Check. Horror games? Double check.

Also, when we hit this goal, we'll start paying Chris a bit. ❤️

5 of 6
Become a patron to
Unlock 118 exclusive posts
Connect via private message
Recent posts by First Encounter
How it works
Get started in 2 minutes