framework
is creating field recording radio
Select a membership level
every little helps
i always say, if every listener gave $1 per month, i could simply stop asking. with this contribution you can be an integral part of the show's creation, and you will also receive our weekly newsletter with the latest playlist and plenty of information and links on artists, labels and releases.
framework fan
$5 per month, around 17¢ per day, seems like a reasonable contribution towards 4 to 5 hours of your favorite radio show, doesn't it? along with the warm glow you will get from supporting the show, at this level you will receive:
your name, linked to a url of your choice, on the patrons list on the framework website
our weekly newsletter & playlist
each new show via RSS directly from patreon
framework supporter
with a contribution of $10 per month, just 33¢ per day, you really want to show us you care. at this level you will receive: 
access to our special patreon-only, voiceover-free soundscape version of each regular edition
access to .wav versions of all editions (including voiceover-free) by request
your name, linked to a url of your choice, on the patrons list on the framework website
our weekly newsletter & playlist
each new show via RSS directly from patreon
About framework
framework
began broadcasting in june, 2002 on the newly formed
resonance 104.4fm
in london. the show now airs on twelve radio stations around the world, and streams and podcasts via
its own website
and various other platforms, now including here on
patreon
.
i rely entirely on listener contributions to be able to continue producing this program. it is heard weekly by thousands of people, but with very little restricted or subscription-based content, it can be hard to convince listeners that the project needs their support. if you are here, it is because you realise how much your help is needed, and for that i am very grateful.
framework
exists because of you!
THANK YOU!
a little more about the program:

framework
is consecrated to field recording and its use in composition, and began broadcasting at a time when a new community of sound artists with a special interest in found sound was developing, a community spread across the globe that, thanks to the internet, was no longer limited to a specific geography.
framework
sees itself as an outlet for this ever-growing and developing community, a folk-tool in a new folk movement, a community driven exchange point for creators and listeners alike.
framework
's goal is to present not only the extremely diverse sound environments of our world, but also the extremely diverse work that is being produced by the artists who choose to use these environments as their sonic sources. we hope to ask this question: is 'field recording' a style, or a genre, or is it in fact as uncontrollable and undefinable an instrument or tool as any, that may be interpreted, manipulated, and appropriated by anyone with a microphone and an idea? these works are its definition, and not vice versa.


framework
broadcasts two distinct alternating formats, a regular edition, constructed and mixed from contributions submitted by listeners and members of the field recording community, and
framework:afield
, a guest-curated series produced by artists from all corners of the globe and based on their own themes, concepts or recordings. we see radio and the ability to broadcast as an important tool for any self-sustaining community, a way for it to communicate with its own members and with the world at large, a simultaneous staking of territory and invitation in. to quote the text that opens every edition:
open your ears and listen!and a few words about your host:
framework
is produced and hosted by me,
patrick tubin mcginley
(i also produce my own sound-works under the name
murmer
). i am an american-born sound, performance, and radio artist who has been based in europe since 1996. my work is about small discoveries and concentrated attention; it focuses on the framing of the sounds around us which normally pass through our ears unnoticed and unremarked, but which out of context become unrecognisable, alien and extraordinary: crackling charcoal, a squeaking escalator, a buzzing insect, or one's own breath. i work equally with spaces, objects, resonances, and people, in composition, performance, or simply collective action and experience, in exploration of perception via attentive listening.
you can find more information on my other activities here
.
what production entails:

i have been producing
framework
on a weekly basis for over 15 years. as it has grown, so has its footprint on my day-to-day life. i estimate that
framework
now takes a minimum of two full working days of my time per week, and could take much more if i allowed it. aside from actually producing one hour of radio each week, there is the time it takes to audition and select the works that will air, the communication with the multitude of artists who contribute to the program, the planning and curating of special editions and our guest-produced series, the publishing of the weekly playlist and newsletter, and all of the dissemination and publicity that goes with each edition. additionally, there are the ongoing projects that are simply waiting for me to have the time for them: the incomplete archive of past shows on the
framework
website, the never-finished eternal random players, and the interactive map of listener-recording
framework
introductions that span the globe. with a little backing from just a fraction of
framework
listeners, all of these tasks could be accomplished.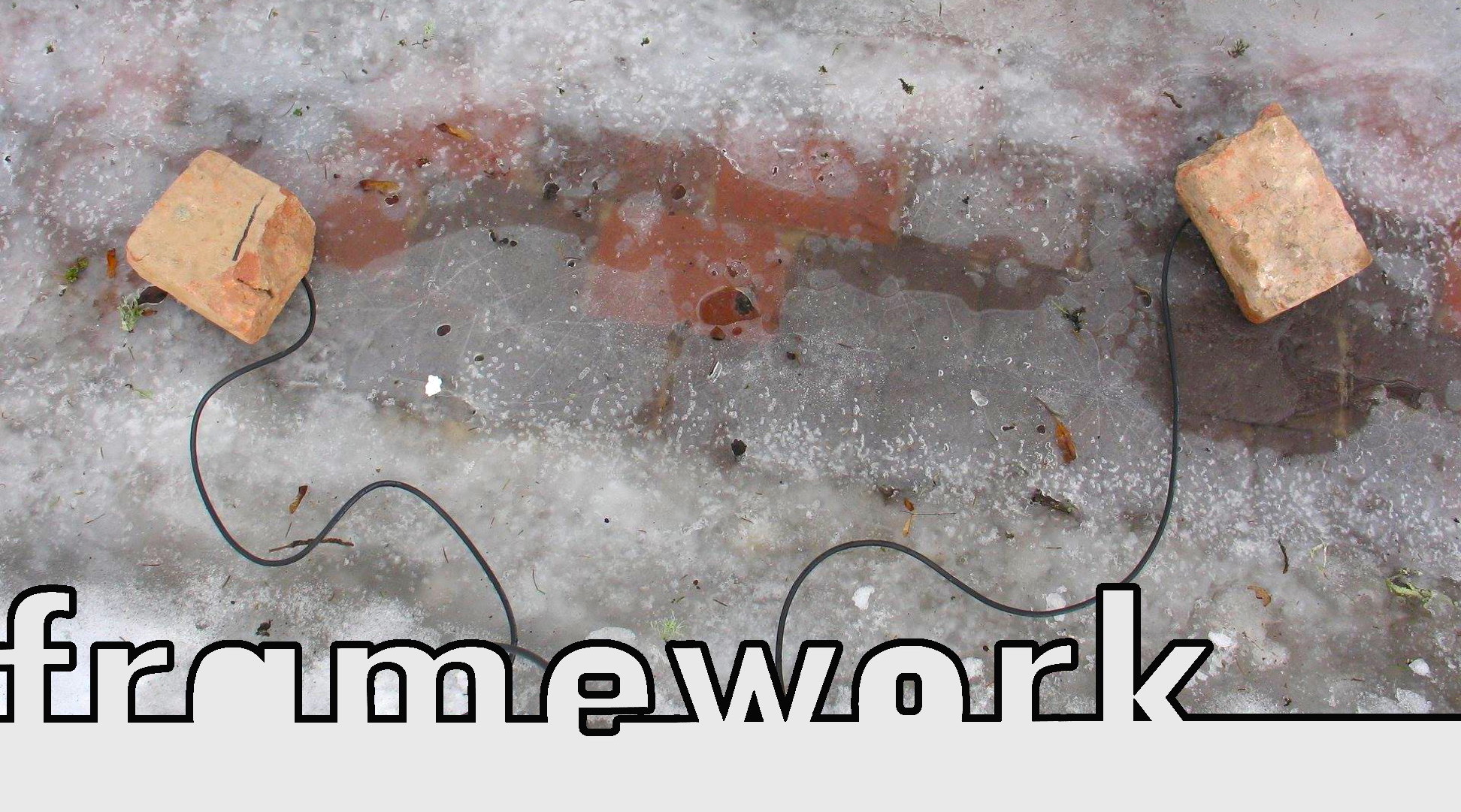 there is a lot that could happen if i could make framework a bigger part of day-to-day life. more special programming, more framework editions releases, the completion of several unfinished projects (full online archive, framework introduction interactive map, eternal random players, etc, etc) that i simply can't afford to spend my time on right now. if we can reach this goal, much more could be possible.

2 of 4
Become a patron to
Unlock 88 exclusive posts
Connect via private message
Recent posts by framework
How it works
Get started in 2 minutes