The Full English
Creating a podcast that explores Englishness through the lens of food
Select a membership level
Supporter
Supporters get access to exclusive content including recipes and interviews. You also get early access to tickets for Full English events, which can sell out very quickly! 

Thanks for your support. When we reach 200 subscribers we'll produce a show a month. If we don't meet this goal by September 2022 we'll close the page and cancel your subscription.
Fan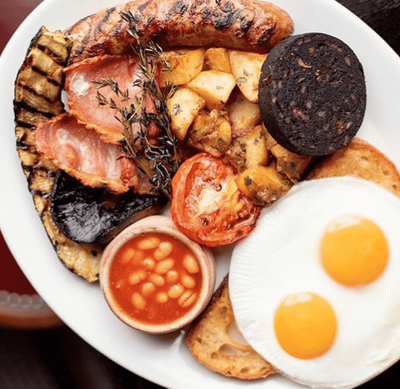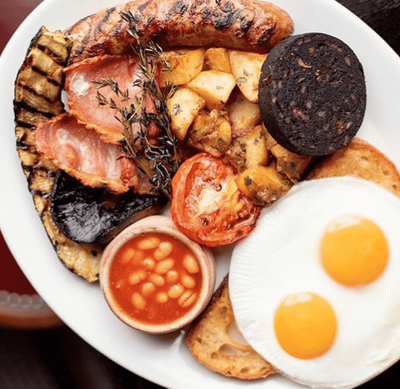 Thank you! You get the same access to exclusive content and early tickets as supporters, but you can feel extra good about your contribution to making this content!
Super fan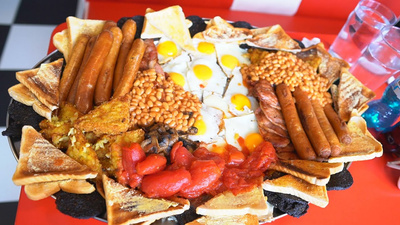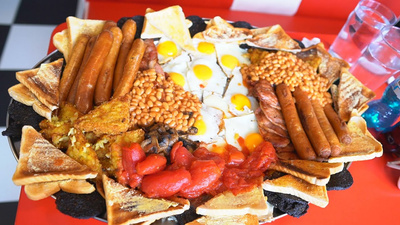 Want the same access to exclusive content and event tickets, but you also want to show your love for the show? We love you too! Thank you
About The Full English
Who are the English? And where do we come from? By looking at food we can find out. 

Join chef and researcher Lewis Bassett along with musician Forest DLG for this documentary podcast. Guests include leading chefs, such as Margot Henderson and Andrew Wong, historians such as David Edgerton and Catherine Hall, as well as farmers, food critics, social commentators, authors, climate scientists, food manufactures and many many more...

Find us on iTunes, Spotify, or wherever you get your podcasts.

We'll launch a monthly series of The Full English if we reach 250 subscribers by November 2022. But we'll also be posting new content in the meantime.

Here's some of the episodes we'd love to make with your support:

Bread riots: Do high food prices still make us angry?
The greasy spoon: A brief history of the English caff
Pub grub: Good food done badly?
'Spoons: How Tim Martin took over our cities and towns
The cult of slimming: On Weight Watchers and Slimming World
Toast: how cereal companies took on a national dish and won (kind of)
Chocolate box: The Cadbury story
Burnt: How coal shaped our taste for bread
Un-natural wine: Climate change and English vineyards
Hunting and poaching: Class, sport and game
Who says when a fish is over cooked?: Mr Foucault and gaze of Michelin
Lent: Does Christianity still shape the way we eat?
An island nation: Why don't we eat more seafood?
The curry house: A revolution in eating out
The Earl Grey story: A tea-drinkers guide to democracy and empire in the 1830s
Hymns and hedgerows: Dorothy Hartley's England
Boiling point: Why do chefs work so much?
Landed: Does the aristocracy still determine English diets?
Temperance: The perils of pubs, gin, beer and booze
The invention of authenticity (and what it means for 'cultural appropriation')
Eating rubbish: Are the English opposed to pleasure? And what it means for our politics.
Tanked: The English and binge drinking 
Choice: Individual freedom and English diets
Mrs Whippy: Margret Thatcher and the invention of English ice cream
If we don't reach this goal by November 2022, we'll close the page and end your subscription.
1 of 1
Become a patron to
Connect via private message
Recent posts by The Full English
How it works
Get started in 2 minutes