Gail Ann Dorsey
is creating music, images, sharing stories
Select a membership level
Tier 1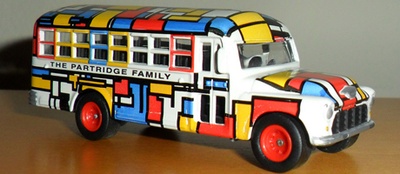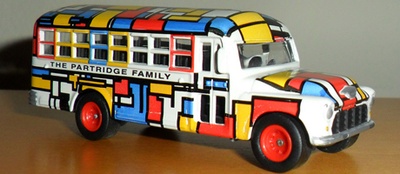 • A twice monthly, handwritten GAD "Stream Of Consciousness" (or "Sub
Consciousness") Newsletter of whatever my pen does when it hits the
paper.
• A monthly interactive "GAD-Together" with my Patreon community. Let's hang
out for a while and communicate, plain and simple… respectful, positive,
imaginative, and nurturing vibes are welcome.
• Exclusive posts and downloads of some of my never released recordings,
demos, "rehearsal tapes", photos, video clips, other fun audio snippets… and the occasional "drop in" to expand on the stories behind them.
• Only here on Patreon, you will find information about special auctions of some very cool memorabilia I will be signing and sending out into the Universe for the great collectors of the world who give a nesting home to the foundations and remnants of creative cosmic energy…sometimes called, passing on the mojo…

GAD "Stream Of Consciousness" Newsletter

Exclusive behind-the-scenes content

Exclusive Memorabilia Auctions
Tier 2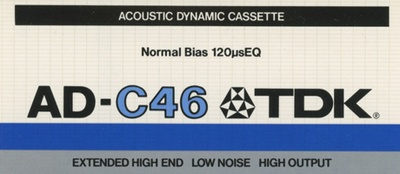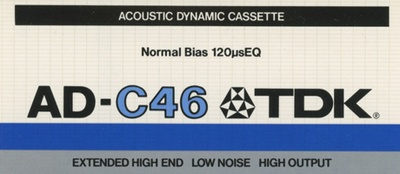 All the goodies in Tier 1, plus…
• Bass players! Access to "Down The Bass-ment"…", a monthly, interactive hangout on the lower regions of the staff, and in the lower level of the house! Conjuring the days of black light bulbs, lava lamps, posters on the walls, and the incense burning, we'll listen to bass players, pick up our basses, share ideas and experiences, have a laugh, and all confirm once again that… it's all about Da Bass! (Of course, "other" musicians are welcome too) ;-)


GAD "Stream Of Consciousness" Newsletter

Exclusive behind-the-scenes content

Exclusive Memorabilia Auctions
Tier 3
All of the goodies in Tiers 1 and 2, plus…
• Access to vote for the GAD "Creative Bridge Mission"! At the end of each month, I will announce ONE SPECIFIC ARTIST, and at the beginning of each month you send in your suggestion of any ONE song written by or made famous by that particular artist. I will choose either the song most requested, or a random song from the incoming suggestions, record my own interpretation of that song, give it a rough mix, and an MP3 download will be made available for your personal souvenir! (With occasional surprise video clips and updates on the process…and my progress!)
• A big question mark, I know, but when touring and live performances resume, you will have the chance to win two pairs of tickets (4 give-aways total per each location) as my personal guests at any live event I may have the honour to perform in your city or town. I will also include pre or after show, VIP backstage access so I can take some time to thank you in person for your kind support! So, keep an eye for my future tour and live performance announcements you will hear about first as a member of the GAD Patreon community.

Recorded video performance or MP3 download

GAD "Stream Of Consciousness" Newsletter

Exclusive behind-the-scenes content

Exclusive Memorabilia Auctions
About Gail Ann Dorsey
Greetings, All! I am Gail Ann Dorsey. My 30+ year career as a bass player and vocalist has taken many different turns and included many different incarnations and collaborations with many different artists. Some are legendary, some a little lesser known, and some are somewhere in between, but all tremendously gifted and vital to the fabric and foundation of modern music. I am eternally grateful to all of the amazing artists who have mentored me, celebrated my contributions, and lovingly invited me into their Creative Universe. Now the time has come for me to re-imagine and re-create a Musical Universe of my own!

99% of my working life has been spent in recording studios, and on stages around the world, singing and playing in front of jubilant, music loving concert goers, sharing music in its most potent and vibrant setting- LIVE! Sadly, that dynamic has been temporarily suspended, but the positive in this scenario is that it has led me here to Patreon, giving me a vast playground to explore and share the re-awakening of my own musical expression, something that being "on the road" left me little time to do.

The turtle, eventually, slowly extends its head out of its shell and looks around at a new world… sleepily, but all senses fully engaged, cautiously examining the path ahead. Then, the turtle, with its natural amour intact, proceeds to move steadily and assuredly towards its infinite and unknown future, for there is no finish line in this story…

I've created this Patreon campaign to invite my fellow lovers of music, art, cinema, the written word, and of course the bad-ass bass to take part in this new artistic journey with me. Together let us create a respectful, loving, and inspirational meeting place where we can share ideas and experiences, and hopefully create some fun and joyful memories along the way… I feel blessed to have this opportunity to connect with you, and I am always thankful for your warm support. Peace.

By becoming a patron, you'll instantly unlock access to 68 exclusive posts
By becoming a patron, you'll instantly unlock access to 68 exclusive posts
Recent posts by Gail Ann Dorsey
How it works
Get started in 2 minutes