Gerry Maguire Thompson
is creating quirky writings and author coaching
Select a membership level
insight seeker
You will be able to access one new chapter of my next book each month, exclusively ahead of publication. Plus some shorter writings. Thanks for the support.


exclusive access to chapters of next book

one new story or article each month
insight collector
In addition to the tier 1 benefits you will receive exclusive access to the illustrated version of the currently featured book, one new chapter each month.
Plus: you will also have access to one new story, article or feature posted each month. Plus a highlight from my back catalogue.
Plus: You can suggest ideas for future books or feature articles.
Muchas gracias!.

exclusive access to illustrated version of the next book

an additional new story or feature each month

suggest ideas for future books or features
insight spreader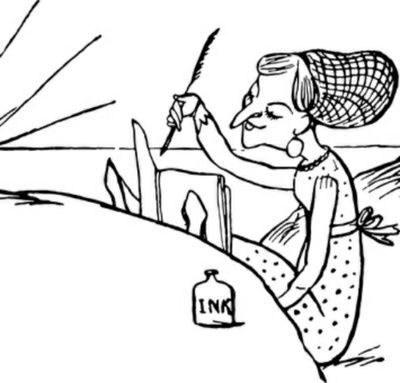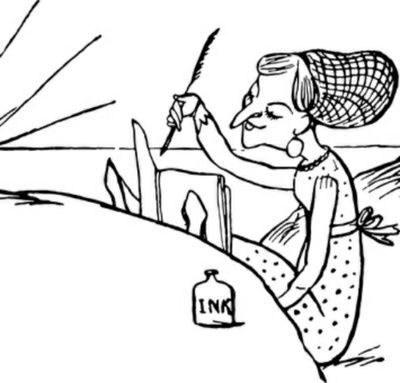 Perhaps you too are a writer. In addition to tier 1 and tier 2 benefits you can access 1-to-1 support in creating your own book, with an hour's consultation time with me every two months, four per year, plus email follow-up. And useful articles and guides to creating your written material.
Plus: you will have access to sneak previews of content from by new-book-after-next.
Plus: I will insert something of your choice about you (eg your name or a character based on you) into one of my books or articles in the course of the year.
Tanggio! That's 'thank you' in Solomon Islands Pijin English, because I can tell you're a person of sophisticated discrimination.

one to one support writing your own stuff

sneak previews of stuff from my book after next

you can appear in one of my writings
About Gerry Maguire Thompson
This is my platform for publishing new books and other writings, exclusively ahead of any other form of publication, as well as highlights from my back catalogue. It's also a platform for supporting other writers in producing their own books. Your patronage will mean a great deal to me.
Here are some of the recurring themes in my work...
At primary school I loved writing so much that I knew for certain I was going to spend my whole life being a writer. But when puberty struck I forgot (It wasn't a good time; I was shy, miserable, anxious and depressed. People were saying, 'Gerry, your schooldays are the happiest days of your life!' and I was thinking, what is the rest of it going to be like?)
I became an architect, then an alternative health practitioner and then a comedian. Eventually I remembered my childhood dream and started proper writing. I wrote rather a lot of books, serious and humorous, and was fortunate that many got published. Some even sold a lot of copies. It was good.
But in recent years publishing has changed. The old model was to write a book and find a publisher who wants to publish it; but the publishers don't offer the possibilities they once did, and they've become more and more restrictive. So writers are taking charge of the process and the media now available.
And that's where Patreon comes in, giving writers like me encouragement to keep writing, creating one's own individual stuff – and knowing somebody somewhere is reading it.
By becoming my patron you can read my upcoming books and other writings. And importantly, your support will buy me time to keep writing – and pay for illustration of some of the new books featured here. In advance, thank you!

If you also write your own stuff....
I know many of you out there are writers too. Some years ago, would-be authors began to approach me, reckoning I must know something about how to get books written, and asking me to help them do the same. That's how the 'Write Your Book' project started; it was, like, totally organic.
'Write Your Book' is where I offer consultancy services to support writers in overcoming whatever blockages are preventing them write their book, at any stage: developing the idea, shaping the book, getting the content written, editing, preparing for publication or whatever the issue is. I've helped a lot of authors in this way.
So this too is part of my offering here on Patreon. When you sign up for tier 3 you get six consultations a year, with one new opportunity every two months (but you can use them later in the year if you want) plus email follow-up. It's usually on Zoom.
I hope you'll enjoy and benefit from what you will find here. I'm immensely grateful for your support.
By becoming a patron, you'll instantly unlock access to 13 exclusive posts
By becoming a patron, you'll instantly unlock access to 13 exclusive posts
Recent posts by Gerry Maguire Thompson
How it works
Get started in 2 minutes