Goldfishpainter
Creating writing and art for living a rewarding life with mental illness.
Select a membership level
We Do Hard Things Supporters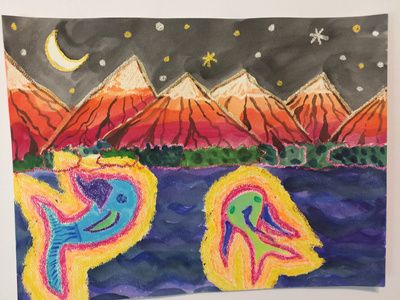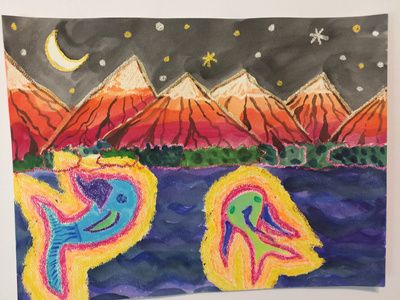 Behind-the-scenes news once a month
I'll follow you on Facebook, Twitter, and Instagram
Access to exclusive, Patron-only posts here on Patreon
Community chat
We Do Hard Things Collaborators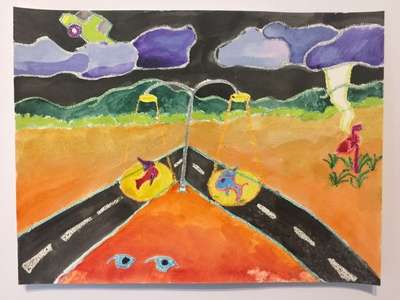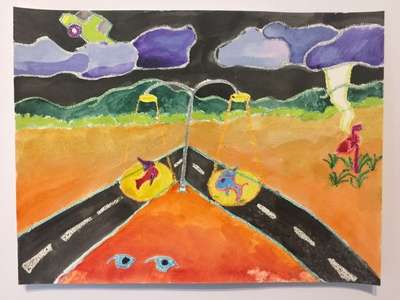 Everything in the previous tier, plus:
Patron-only voting power on topics, benefits, and goodies 
I'll consider your suggestions and requests for articles and paintings  
Once a month, you will receive an encouragement email in case you're feeling down  
I'll answer any 3 questions you personally have about me, my life, my opinions, or my experiences 
I'll follow you on Facebook, Twitter, and Instagram
We Do Hard Things Executives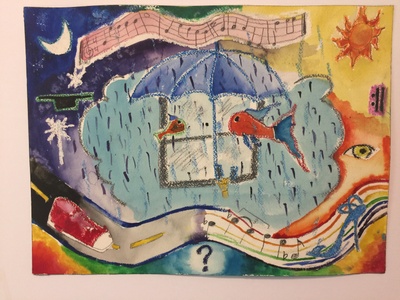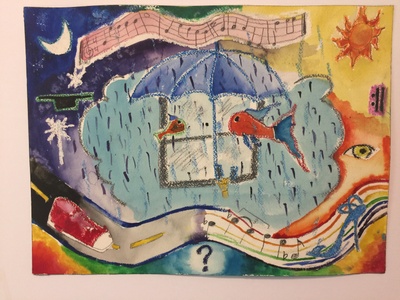 Everything in the previous tiers (which is many, many things!), plus:
Original-art (as in made by my hands and never recreated), handmade postcard mailed to you
reusable 30% off discount code for the Goldfishpainter Etsy store
About Goldfishpainter
I'm thrilled to finally be on Patreon! I'm ready to take the next steps in my career, and Patreon could (I hope) be the doorway to life as a professional writer who can sustain herself doing what she loves. My mission, as always, is to speak to people who are struggling. Every single story I hear from someone I reached in a dark place inspires me. But I still have to pay all the usual bills, and I'm rather fond of eating a few times a day. (Already curious? Click on a membership level to see what my Patreon offers.)

What Is Patreon?
Patreon is built on the centuries-old idea of patronage, in which a patron would pay an artist to create beautiful and inspiring things. In the same vein, my readers (only those who want to!) can contribute a small sum per month to support my website. However, this is not a one-sided exchange. I appreciate every single reader and want to give back to you, so here's how Patreon works: You, as my patron, pick a tier you're comfortable with and instantly become a member of the We Do Hard Things Club, pledging $3, $9, $20, $30 or more per month. You'll be charged that sum on the first of each month, and your pledge will support the website, Goldfishpainter.com. In return, at each tier, I will reward my members with different levels of bonus material, exclusive content, and insider perks! These will include (but are not limited to) behind-the-scenes news once a month, encouragement emails, original-art postcards, Q & A sessions, Goldfishpainter Store discount codes, access to me by email, signed paintings, and BEST of all, access to exclusive content here on Patreon, including rants, personal stories, diary-type entries, photos from my personal life, insights into my creative process, and material too risque to put on my website.

I am so grateful for everyone who has supported me on this strange adventure. My readers come from many countries and backgrounds, but we all have the common goal of sustainable mental health. I want my community of patrons to strive for that with me.

So check out what I offer! I hope you'll decide to join the We Do Hard Things Club and come on this journey with me.

Click the button!

Love, empathy, and eternal gratitude,
Emily Katherine Harrington

When I reach 50 patrons, I will start compiling "advice on life" tips from all patrons who wish to participate, and I will publish the compilation on my website with your names credited (if you so choose)!
1 of 1
Become a patron to
Unlock 54 exclusive posts
Connect via private message
Recent posts by Goldfishpainter
How it works
Get started in 2 minutes