Gore Noir Magazine
Creating content you won't want to miss!
Select a membership level
Thank you!!
Thank you for being a patron!  Feel free to shoot us a message with any questions or if you just want to talk.  We're here to interacdt with you all as you're helping us do what we do!

Purple Patron Membership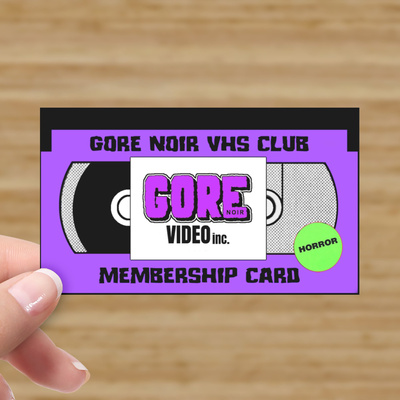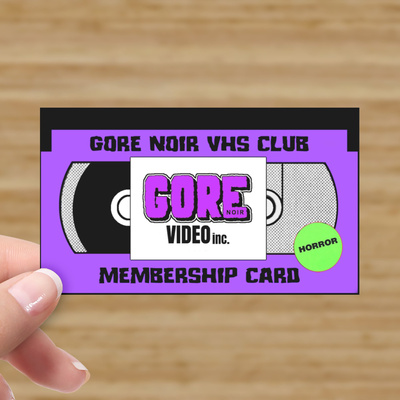 You're one of the Purple People!  You'll get a membership card that only Patreon Patron's and other close friends with the magazine get!  Show us the card at shows & conventions and we'll throw in some extra stuff just for you.  Once you hit 6 months of being a Patron shoot us a message and we'll send you a special Limited Edition VHS issue!

About Gore Noir Magazine
Select your patronage level on the right and join the wild world of Gore Noir Magazine!  You won't want to miss any of the posts we have coming your way!  We will be criss-crossing the states and leaving a bloody/slimy mess in our wake!!

TL;DR Version:
We love every last one of you out there and consider you our family.  We've been doing this for 5 years as our pet project and hobby and it's been our love and passion all along.  I've always wanted to devote all my time to Gore Noir Magazine and now I have that opportunity with your help.  We don't expect or assume anyone will contribute to our bloody projects but we'd love for you to come along on our journey.  Follow us on social media for a small sampling of the HUGE amount of content you'll get by pledging on our Patreon.

What better way to bring our love and passion to all of you than to give you a way to access all of our content that we have locked away on our hard drives?  You'll get regular access to our convention touring, new product updates first, access to Patreon only offers, videos of interviews, model photoshoots, audio interviews, Patreon only contests for awesome products, etc.

If you love all things bloody, horror, GORE, etc. you'll love what we will have coming out for you.  2018 is going to be a BUSY year with 100x more content than we have ever put out.  Please help us make this dream a reality by pitching in what you can!  We are horror fans doing what we love and we want you to come along for the ride!
By becoming a patron, you'll instantly unlock access to 52 exclusive posts
By becoming a patron, you'll instantly unlock access to 52 exclusive posts
Recent posts by Gore Noir Magazine
How it works
Get started in 2 minutes