Gravity Break
Creating an Art Community & Alternate Reality Game
Select a membership level
Wretched Creature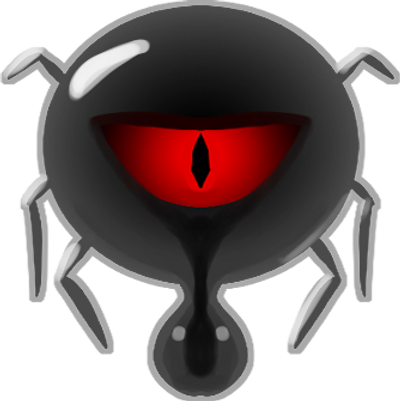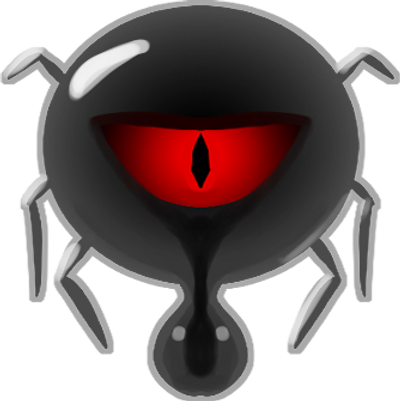 While upcoming development objectives will be viewable on the Creatures page, this Patreon page will be where we go more in-depth on current development. We'll ask for feedback on certain concepts and let people give direct suggestions on design conundrums. Please give money because Multi physically can't work a real job. Thanks.

When you join this tier, you'll get the Wretched Creature pin on your GB user card and comments as a show of thanks. This pin doesn't go away if you decide to cancel later.

While the Event Zero and Event One albums are still in development, a free code will be given to anyone in this tier once they're complete. There will also be a tier for sticker sheets once those start to materialize.

Development updates, polls, and suggestions

Free Bandcamp codes for albums (sporadic)

Wretched Creature digital pin
About Gravity Break
You've just finished working a ten-hour shift. Your bones ache, but you've still got to run a family errand in Schenectady before you can go to bed. On the way to the car, a single white cat leers at you from the circle of a streetlight. As you go about your business, its eyes widen at you, slowly but ceaselessly, wider and wider. As you grip the car door, the eyes seem to bulge from their sockets, threatening to pop out from the skull. There's no time to stare at the cat. You have to go.
Enjoy an urban fantasy universe expressed through music, writing, games, comics, and secret clues hidden all over! As you uncover the nature of this mysterious website, you'll gain more insight into what's happening and what you should do next.
On your drive back, you swear you've just witnessed a mugging. A man rips a purse from a woman's hands. As your eyes follow his silhouette in retreat, you're convinced you see some new limb sprout and spring forth from his neck. It hits the ground and his motion changes into some inhuman sprawl. You'd stop and make sure the woman is alright, but you're already on pace to get four hours of sleep. You leave it alone.
We're not the only one shaping this world. Search for secrets alongside other users to uncover more of the universe and help direct its future! Secret mechanisms are hidden all over the site, and only by diving into the unknown can you change the fate of the suffering land known as the United States.
You show up to the distro the next day feeling like shit. You expect admonishment from the boss for your inability to pay attention, but he hasn't acted like himself all day. In fact, his voice sounds different, and you're pretty certain his eyes are a different color. But what are you going to do about it? The whole team is counting on you.
Join a diverse art community! Express yourself by collecting digital stickers and pins, and show people stuff you've made. When other creatures like your work, it gives you hearts that you can spend to perform various special actions.
Finally, a break. You want to tell your coworker about all the strange stuff you've seen, and you don't even know where to begin. Before you start, though, they notice something: That strange growth you've been hiding on your arm. You know it's not a problem, you've had it for so long now; but they seem nervous. You assure them it's not like that. You're not like one of those freaks out there. You're normal. They nod quietly and resume their shift.
Boost your creative abilities by participating in battles at The Wall! After getting assigned an objective, draw a picture, write a story, or compose a piece of music in one hour, then show the result to the community. You can do as many battles as you want, and you can win prizes based on how well you did! You might even get strange resources that you'll have to figure out how to use...
Between packing boxes, you catch your coworker talking to your boss. You silently wonder if you're in danger.
Hi, I'm Multi! I'm a strange freak, but that's okay!
So are you.
I'm part of a shadow organization creating a unique online experience inspired by urban legends, Neopets, internet detectivism, the Game Boy Camera, chiptune communities, shounen anime, edutainment games, and long walks into ruined factories at night. Give us money to continue our rampage, and we will repay you with an ever-expanding mythos, if you like that kind of thing!
[the audience is silent.]
...
It has monsters that like to fuck.
[THE AUDIENCE ROARS IN APPLAUSE]
Must be 18 or older to sign up. Everything submitted to GBM is the property of its original creator and can be removed at any time. No original works will be used in stories without express permission from the artist. Submitted kixels will be used in various projects by being loaded at random.
void tilde cache
By becoming a patron, you'll instantly unlock access to 20 exclusive posts
By becoming a patron, you'll instantly unlock access to 20 exclusive posts
Recent posts by Gravity Break
How it works
Get started in 2 minutes