helloimtea
is creating Cute girls / NSFW
Select a membership level
Tier 1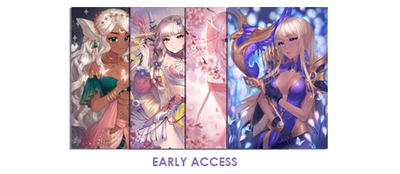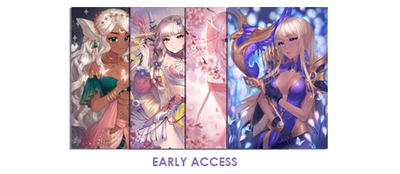 You'll get all my love honey and:

Rewards on my Patreon page wall in real time:
♥ My illustration in 1k pixels
♥ Lingerie \ SFW(16+) content

Thanks for your support! ╰(*´︶`*)╯

Tier 2
You'll get all my love honey and:

Rewards on my Patreon page wall in real time:
♥ My illustration in 1k pixels
♥ Sketches and WIPs
♥ Access to vote
♥ Lingerie \ SFW(16+) content 

Thanks for your support! ╰(*´︶`*)╯
Tier 3
You'll get all my love honey and:

Rewards on my Patreon page wall in real time:
♥ My illustration in 1k pixels
♥ Sketches and WIPs
♥ Access to vote
♥ Lingerie \ SFW(16+) content

Monthly reward pack:
♥ NSFW(18+) content
♥ Hi-res illustrations (3k-4k pixels)
♥ Step-by-step GIF
+ ♥ -25% DISCOUNT ON GUMROAD(for previous rewards)

Thanks for your support! ╰(*´︶`*)╯


About helloimtea
Please note there will be adult content, so 18+ patrons only, please! 


⚠ 
After subscribing, please, check your email for my welcome message! The rewards pack will be there. By subscribing this month, you get a package for the previous one. For example, if you subscribe in May, you get a package for April. 
Packs will be sent on the 4th-31th of each month.

 
⚠
Please, support me if you want to see more art from me. Especially more
wips, sketches, speedpaints, hi-res images, NSFW content and fanarts!
(≧◡≦)
Previous pledges also available without becoming a patron, if you are interested please visit my GUMROAD page:
By supporting me you will get
MONTHLY REWARDS
- I will send you a
message
with a link to the
Zip-archive.\

PSD and CLIP files.
I highly recommend to use CLIP files (ClipStudioPaint). Due to the fact that I paint in this program, when I save artworks in PSD, some layers have an incorrect overlay and files with tonal correction sometimes don't work right.
\

 All characters are above 18 years old
Love you all ♥
This will cover all my living expenses, and I will be able to spend more time on drawing (⁄ ⁄>⁄ ▽ ⁄<⁄ ⁄)
1 of 1
By becoming a patron, you'll instantly unlock access to 203 exclusive posts
By becoming a patron, you'll instantly unlock access to 203 exclusive posts
Recent posts by helloimtea
How it works
Get started in 2 minutes