Hip-Hop Universe
Creating Hip-Hop Videos On Youtube
Select a membership level
Rewards for Patrons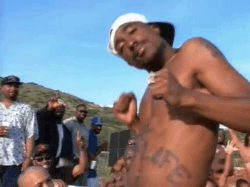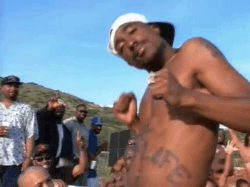 You're joining the squad with a pledge of 2 dollars or more per month. The Hip-Hop Universe squad is a group of selected people that have direct influence to the future of this channel. You will have advantages over other subscribers, every Patron gets rewarded with exclusive content and features. Here are some of the rewards that I provide for you.
1) Private Conversations
You can now have personal conversations with me over private messaging. We can talk about the current state of Hip-Hop, Songs, Rappers and anything Hip-Hop related. On top of that we can discuss future projects, you can give me advices for a video topic. I also appreciate the critique that you give me to improve my channel.
2) Song tuning
You can send me your favorite songs and I will remaster it for you. You can download it at any time on this platform. Download Quality of the songs will be 1.411 kBit/s (Lossless Quality/AIFF, FLAC or WAV) and in 432 Hz. 
3) Video recommendations
We can talk about your video ideas and if it's something that millions of people could be interested in, I will work on it. It takes me days to create my videos, I want everything to be perfect.
I don't do song or video promotions, just creative content created by me.
About Hip-Hop Universe
Hi, I'm Hip-Hop Universe. I create documentary videos and comparisons to improve the Hip-Hop culture. Youtube is the site where I upload my work. The videos I release are free for everyone, you can enjoy Rap music at anytime where ever you want. Youtube is the ideal place for creativity, it allows me to establish a video library with Hip-Hop related videos.
Hip-Hop has lost it's shine over the years and I want to build up a community of Hip-Hop fans that are also interested in the "Golden Era Of Rap". Hip-Hop Universe is a network of Hip-Hop heads that enjoy Hip-Hop and share their opinions on music and artists. I will build up my audience and I want to set a mark on the Hip-Hop culture.
You can support me with that objective!Here is what I do to achieve this goal:
I create entertaining video content regularly and keep you up to date about the culture
I make comparisons in which I compare artists, songs and many more Hip-Hop related components
I also summarize past beefs and creat Beef Analysis videos
Evolution Of Hip-Hop videos in which I create timelines about the origin of the genre
Old School Vs. New School videos
Top 200s/100's/50's/20's/10's/5's about Hip-Hop songs, artists, producers, albums etc.
You can support my work with a monthly pledge on this page. Your support will push me to make more Hip-Hop videos and it will help me to improve. You can send me private messages and make recommendations. Your ideas and creativity will improve this channel. I appreciate your help and support. Stay tuned for more Hip-Hop videos!
By becoming a patron, you'll instantly unlock access to 103 exclusive posts
By becoming a patron, you'll instantly unlock access to 103 exclusive posts
Recent posts by Hip-Hop Universe
How it works
Get started in 2 minutes