Hold On Hollywood
is creating music, art, & extra content for the #HOHFaithful
Select a membership level
Get exclusive patron-only merch
#MYfavoritebandboys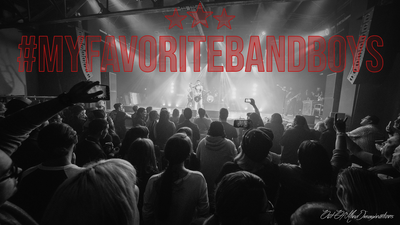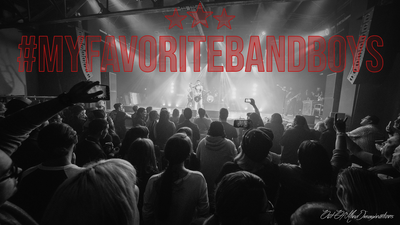 For the
#HOHFaithful -
Become a
direct personal supporter
& investor into the future of #yourfavoritebandboys. We love what we do, and it isn't all about the money for us, but there is no denying that being musicians is
EXPENSIVE
. There are so many costs to keep things running smooth and at a pro level that stack up to thousands of dollars quickly. If you love what we do too, and want to see us keep going further, your small monthly donation helps greatly to keep the wheels spinning -
literally
!
This is our smallest tier, but it still has a
big
impact. This tier is here for you to show you are a fan who just wants to see us succeed because you simply just care about us. That you want to help out in any way possible to chase the dream.
These funds go towards all of our goals like - 

Monthly overheads (rehearsal room rent, gear upgrades, keeping our means of touring maintained, etc.) 
Recording and writing new music
Producing new merchandise and promotional content
Helping us capitalize on new opportunities to expand our reach to new fans through promotions, touring, & possible PR/Radio campaigns.
Many other goals, big and small, that we are constantly working towards or thinking up!
YOU are literally helping fund the dream and make this into something bigger for so many others to enjoy just as much, if not more, than you do! How cool is the thought that this small amount of input could potentially impact so many lives in a positive way?
We love you for believing in our dreams and pitching in to help make them a reality! This is our baby, and it takes a village to raise a child as they say. We're just simply blessed to have one hell of an awesome group of people behind us pushing us forward!
Pulling Back the Curtain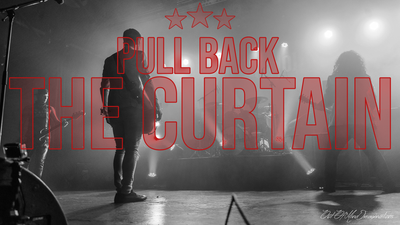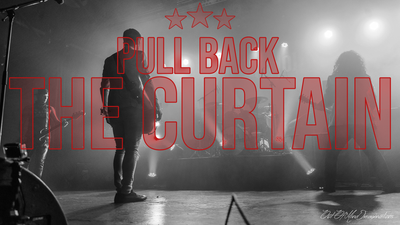 Ever wondered what it's like when we go record some songs? What we do when we're kicking back & hanging out? Or when we're having rehearsals or writing new stuff? Maybe you want to know what's in all of the bloopers and outtakes for our famous comedy skit promos? It's time to pull back the curtain some and take a look!

Includes -
All lower tiers + Early access to behind-the-scenes content from all sorts of things in our lives, like the ones mentioned above, & more! Some footage will be exclusive and only available here through Patreon. New things released every month, from old little gems we have lying around, to new occurrences!

These will be posted here directly to our Patreon, and this tier unlocks instant access to our entire feed of Patreon Exclusive posts. Who knows what you'll find!
Instant access to all of our Patreon Exclusive posts

Behind-the-scenes content
The Inner Circle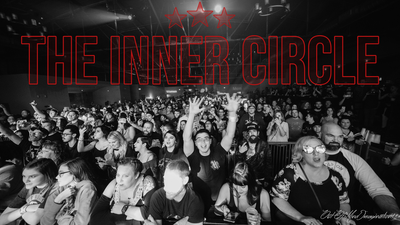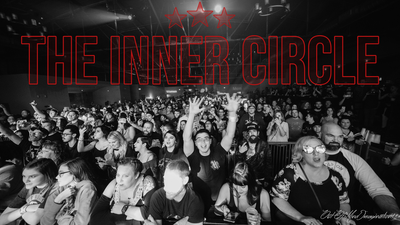 Get directly involved and be a VIP member of our Inner Circle!

Includes -
All lower tiers + Early access to important updates, Polls on decisions big and small, exclusive livestream sessions with #yourfavoritebandboys, and also gain access to demos or little bonus pieces of music we work on from time to time. A full demo version of our classic song "Overdose" will be the first track available this month!

Details -
Do you wanna be among the first to know what's going on with us? When we have some exciting news on new releases, new merch, or good news for the band? If it's something we can share with you before others, then this is where we will be doing it! You could even possibly get DIRECTLY INVOLVED in what we're doing through polls to make decisions! If we need your help to decide what to do with something, whether it's merch designs, track listings or set lists for upcoming releases/shows, art choices, or anything, this is where we're going to come ask for it!

We will do monthly livestream sessions here in Patreon where you can get a peek into our lives & just hang out with us while we're at rehearsal or out and about doing whatever, etc! Last but not least, you will get access to unreleased music! Whether it is demos of songs that have never been truly recorded and released, or the demo versions of the songs you've been jamming out to, even random bits of music we just create for fun, we'll be posting them here!
Early access to important things happening for #HOH!

Instant access to all of our Patreon Exclusive posts

Patron-only Polls - Help us decide!

Behind-the-scenes content
About Hold On Hollywood
Hi! We're Hold On Hollywood, a rock band out of Houston, TX! We love making music, playing it live for all of you awesome people, and getting to meet and know you guys who love what we do!


Become a patron to
Connect via private message
Recent posts by Hold On Hollywood
How it works
Get started in 2 minutes