Howard Rheingold
is creating Links, videos, paintings, magical objects of paint & light
Select a membership level
Howard's Patrons
Howard's Patrons will have access to my exclusive content -- curated links, videos, texts, images of my art, will be able to comment and interact via my activity feed, and to join the subreddit exclusively for patrons.
Friends of Howardy
Friends of Howardy will get all the rewards that Howard's Patrons receive, plus a set of postcards of 4 of my paintings.
Howard's Community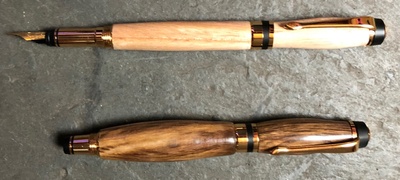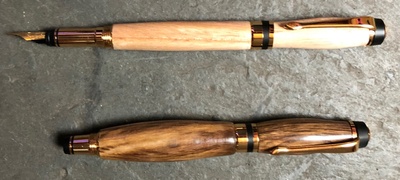 Howard's Community will get the same rewards that Howard's Patrons and Friends of Howardy receive, plus a set of postcards of 8 of my paintings plus a hand-turned wooden pen.
.
About Howard Rheingold
Hi! I'm excited about Patreon because it gives me an opportunity and new incentives to engage, converse, co-learn, and co-create with my online public, which I
started doing in 1985
.
I intend to provide a continuous stream of content -- something almost every day. Some of the stream will consist of curated links about topics that I've been looking into: mind amplifiers, digital media and learning, personal knowledge management, cooperation theory and practice, attention and metacognition, networks, technology criticism, and more. I contextualize these links by telling you why they are worthy of your attention and what they mean in a broader context. Some of the stream will consist of my artistic creations -- paintings, wooden objects, electronically animated objects that emit light and sound. Some of my content will expose my creative process through videos, time-lapses of my art-making, and my ruminations on where it all comes from and where it's going. All patrons will be able to interact with me via comments in my activity stream; patrons at the $10/month level and above will have exclusive access to an online forum where we can talk about my creations -- and anything my patron community wants to talk about
If you aren't already familiar with my work, here is a synopsis:
I've written books about consciousness (
Higher Creativity
- 1984 and
Exploring the World of Lucid Dreaming
- 1988), history of mind-amplifying technology (
Tools for Thought
- 1985 ),
Virtual Reality
(1991!), the birth of social media (
The Virtual Community
- 1993!), the social revolutions growing from the hybrid of mobile telephones, digital media, and the Internet (
Smart Mobs
- 2002!) and social media literacy (
Net Smart
-- 2012). TED published my e-book about the psycho-social-technological facets of augmenting human intellect (
Mind Amplifier
-- 2012) Note that two of my books,
Tools for Thought
and T
he Virtual Community
, have been online for free since 1995.
I gave a TED talk in 2005
about the need for an interdisciplinary understanding of cooperation -- viewed more than a million times. Since that talk, I worked with Institute for the Future to provide
resources for cooperation studies
and have taught (six times) an
online course on cooperation
. I also created and facilitated online courses on
mind amplifiers
and
thinking-knowledge tools
. I taught (face to face) courses on digital journalism, social media literacies, and
social media issues
at Berkeley and Stanford for ten years. I instigated a
community-created handbook for peer learning
, published n
early 100 video interviews and blog posts
about digital media and learning innovators, and helped organized a
MOOC for connected educators
. I've
curated links publicly
about my topics, and published
interviews with curation experts
. I've
shared my paintings online
since 1995. More recently, I've been making
magical objects of paint and light
, using wood, acrylics, and arduino-controlled LEDs. I was an
extraterrestrial anthropologist on the streets of San Francisco in 1977
, an investigative video documentary project I hope to continue in 2018. I've spent 30 years giving away my writing, facilitating online conversations, and sharing pointers to useful knowledge; now that I'm retired from teaching and writing books, a little income can help me create more ambitious works and further my learning of the crafts of woodworking and electronics. Thank you for supporting my ongoing journey!
When my earnings reach $1000/month, I'll set up audio-visual "office hours" that will enable patrons to interact with me via voice, video, and chat, for a half hour each week.

1 of 2
By becoming a patron, you'll instantly unlock access to 285 exclusive posts
By becoming a patron, you'll instantly unlock access to 285 exclusive posts
Recent posts by Howard Rheingold
How it works
Get started in 2 minutes