Mx. Kat Pérez
Music, Performance Art, and Educational Content
Select a membership level
CIRCLE OF TRUST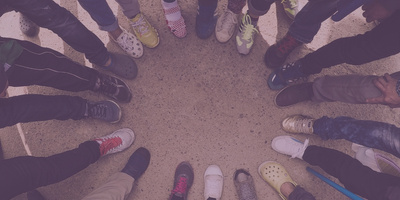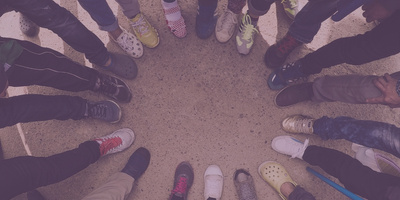 Welcome! You're here supporting me & officially part of my Patreon Fam. Thank you!
My offering to you:
access to my private patreon feed!
insider knowledge on book progress and on songwriting and updates on what creative musings I'm up to.
early release of YouTube videos (poetry, songs, film clips, etc.)
YOUR EYES ONLY
You're supporting me even more and helping my art BE SEEN. Thank you!
My offering to you:
keepable/playable/readable downloads of my content (pdfs, mp3s, jpegs, etc) each month.
+ all previous offerings
MY PRODUCERS TEAM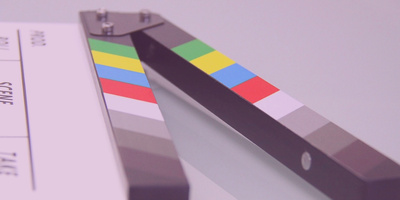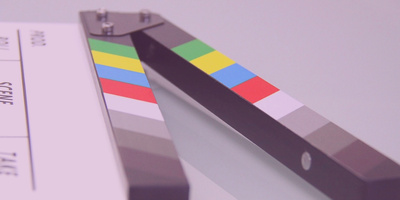 You're incredibly generous & it's time for you to BE SEEN! I'm overflowing with gratitude. 
My offering to you:
your name will be included in the scrolling credits at the end of my videos OR your name will get a shout out on social media post of a video / other content posted on social media! :)
+ all previous benefits
About Mx. Kat Pérez
Welcome! I'm Kat.
I'm a queer nonbinary latinx performing artist, singer-songwriter, actor, voice over artist, poet and empowerment coach. My pronouns are they/them. I'd love to know what your pronouns are!
You may have seen me in a movie or a commercial (
check me out on imdb
).
I create music, performance poetry, empowering videos for QTPOC and artists.



"Be Seen. Be Heard. Be True."

I'm on a mission to help empower QTPOC to be seen, be heard and be true through high quality art and empowering message that help our communities thrive.


Patreon is a perfect way to support my artistry so that I can bring you this type of meaningful content in a sustainable way.


JOIN MY PATREON FAM!
By joining my patreon family you'll get dibs on early access, exclusive pieces, be part of giveaways and more! Check out my reward tiers to discover all my offerings!
What is Patreon?
Patreon is for people who want to help sustain my ability and freedom to make what I want, when I want – free from commercial interest – by paying me a set amount of money every month for my artistic creations AND as a token of my deepest appreciation, I give you exclusive offerings.
For a general overview of how patreon works,
click here
. Put simply: patreon is a monthly membership that funds me and supports my art-making endeavors, allowing me to keep creating more of the stories you love -- and gives you backstage access into the process behind-the-scenes. you choose your monthly desired contribution.
Your membership provides my salary as a storyteller; you help make these creations happen!

If you prefer to support with a one-time donation rather than becoming a monthly patron feel free to do so at
paypal.me/iamkatperez
. Anyway and any amount you contribute is greatly appreciated.
Where Your Money Goes
Your support goes towards funding three major compenents for me to build & maintain sustainability as an artist: 
time
,
tools
, and
team
members.
Time
Your support affords me
time
on multiple levels:
time to create
time to record, edit and produce
time for self care 
Tools
Your support goes towards the
tools
 Imneed to create & produce high quality content with ease. This includes writing & production costs like:
props & costumes
equipment to write, record & edit (laptop, microphones, speakers, etc.)
self publishing fees
marketing 
Team Members
Your support will help me pay
team members
to help me produce high quality content:
a book editor & graphic designer for upcoming my poetry book
a website designer
a publicist
video shooting & editing team, song & spoken word arrangements and mixing and mastering.
social media manager
Thanks to your support through your generous contributions, I will be able to hire a team to help me sustain this work.
Your support pays my salary as an artist so I can run my business smoothly AND put food on the table.

In addition to helping me with the
time, tools, and team members
 to help me thrive as an independent artist, your support incredibly benefits
my physical well being
(aka helps pay my supper and other important living expenses like housing, transportation, etc.) and
my mental health
(aka my peace of mind), but also helps me to pay
my general costs-of-doing-business
(including patreon proccessing fees, website, etc.).
Let's Change the World Together!
FAQ

How do I join your patreon community?
 You join by becoming a patron right here on this page by clicking the "become a patron" button!
Do I have any responsibilities if I join? What if I don't want to do anything but support?
You can be as involved or not involved as you wish! You can be a silent supporter within my patreon community and just sit quietly knowing you're doing an awesome thing, or you can dive into the community, get to know everyone, throw out suggestions, etc. completely up to you!
Do I have to pay in US dollars?
 Nope! - pay in any currency! Everything is shown in US dollars on the websiteas this is a US-based website, but you can use any currency and it will be automatically converted.


Can I stop donating in the future if I wish?
 Yes, of course! You can log in to cancel or adjust your pledge amount for any reason at any time.
What if I want to support more than the highest tier?
Thank you so much for being so generous! If you'd like to do that, you can simply write in whatever amount pleases you during the check out process.


I need help figuring this out. Can I get some help? 
Absolutely! If you have questions about using patreon or with the signup process, the patreon support team is really friendly and helpful! Send them a message by
clicking here
. If have questions specifically about my page or rewards, my art, or just want to say hi, you can send me a message directly I personally answer once you 
become a patron
!
Show more
How it works
Get started in 2 minutes