Ryan C. Gordon
Creating games, tools, and awesome things.
Select a membership level
The In-Club
You are forever known as a super chill person, and I will totally high-five you if we ever meet in real life.
Name in the SDL book
When I write the SDL book, I will list you in the credits as a patron that was personally responsible for making open source gaming feasible. The high-fives from the $5 tier are also available to you.
Top Secret Trello Board Access
There's a private Trello board that tracks what I'm working on. At this tier, I give you access to it, so you can see what I'm doing in real time.
About Ryan C. Gordon
Hi, my name is Ryan, and you might know me if you've played a video game on Linux.
My full-time job
is porting games to various platforms, but my passion is building interesting things out of thin air.
I've got a lot of side projects that are great--some are big awesome games, some are simple-but-useful utilities--and these projects compete for my attention with paying work. And when they compete with paying work, they always lose.
What are these side projects? Here are a few.
I made Unreal Tournament 
run in a web browser
: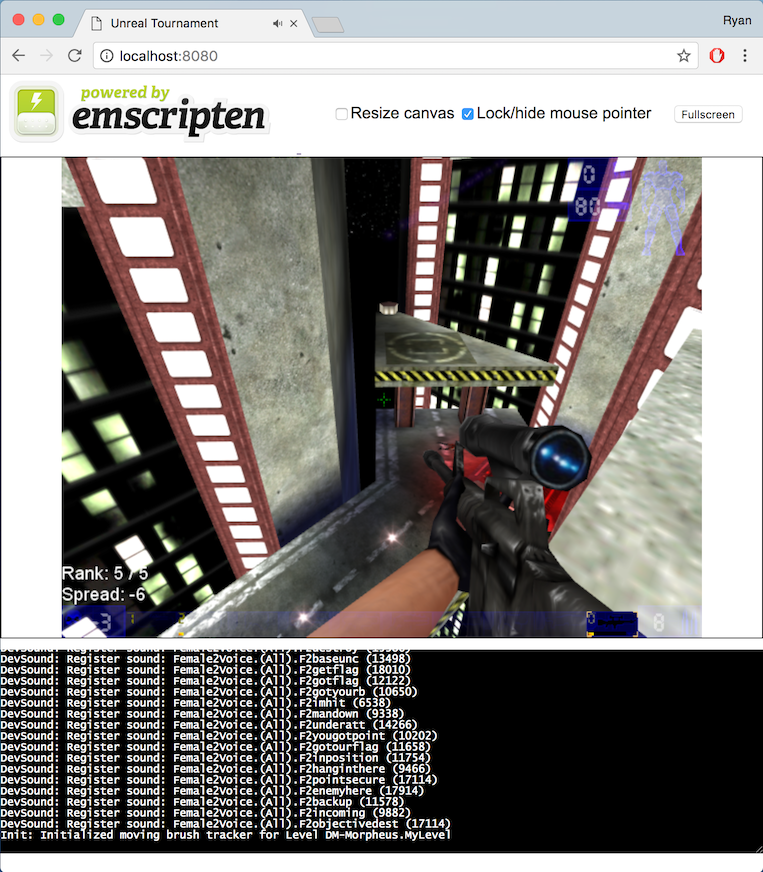 My 
MojoELF
project runs Linux apps on Mac OS X, like this game: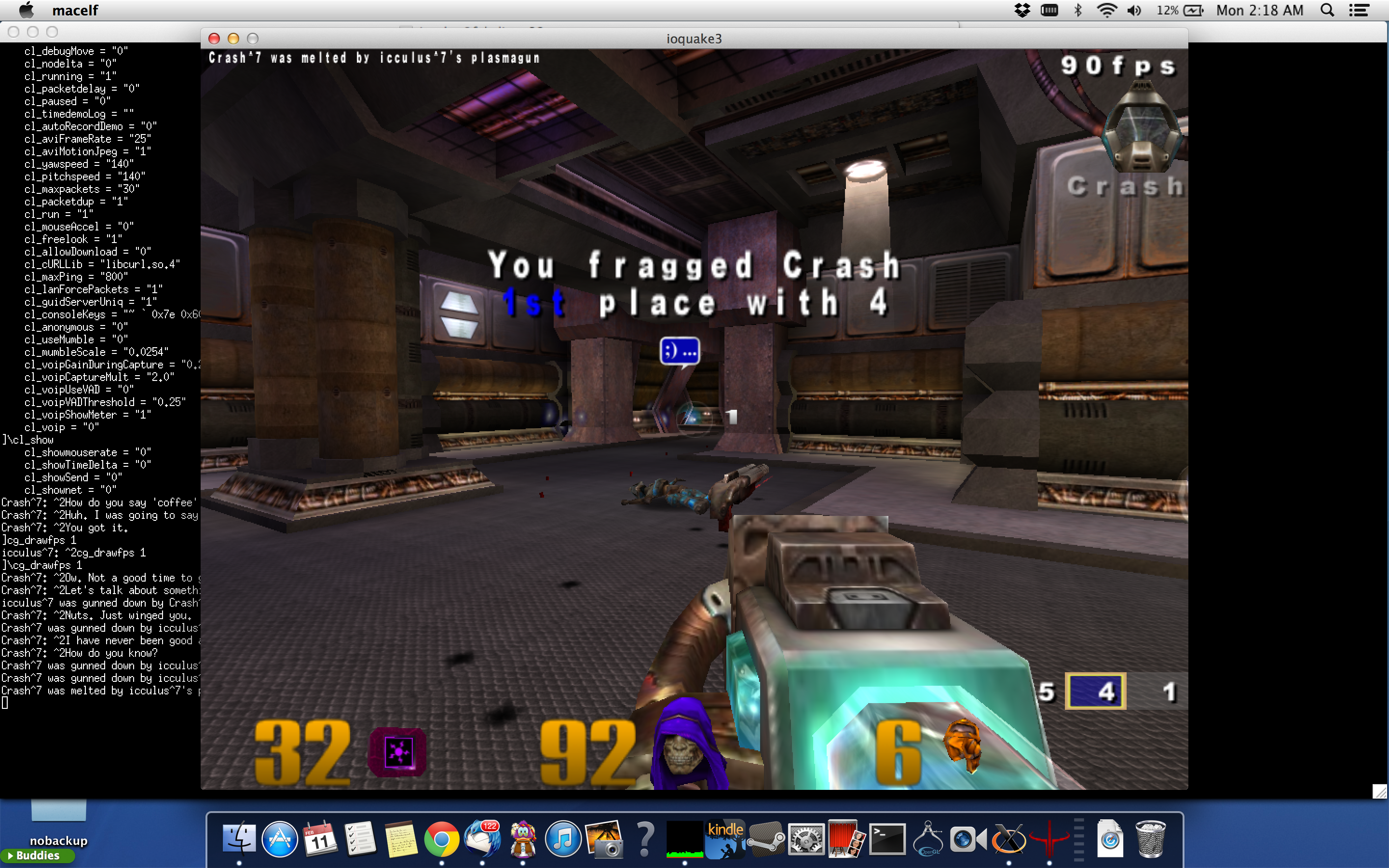 Do you use 1Password? Try out 
1pass
, and use your keychains on Linux.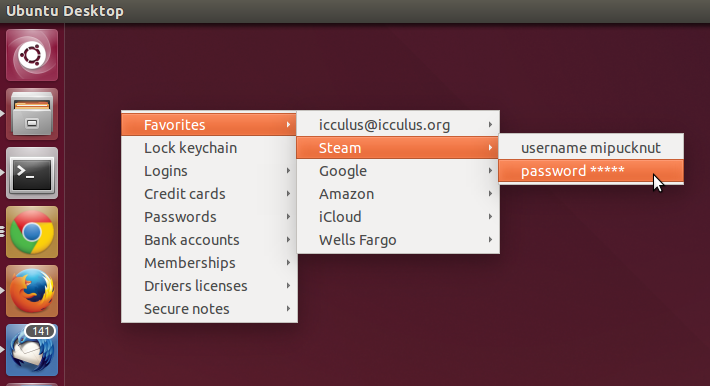 Need to organize your Steam library? I wrote 
SteamTags
for that.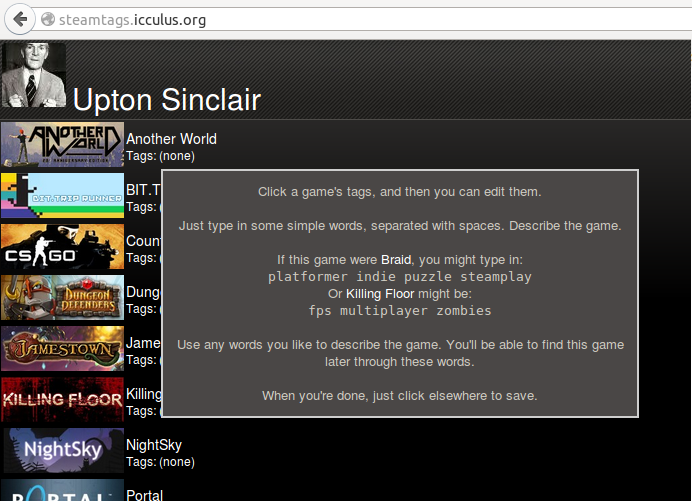 Need a Linux installer for your app? 
MojoSetup
can save the day.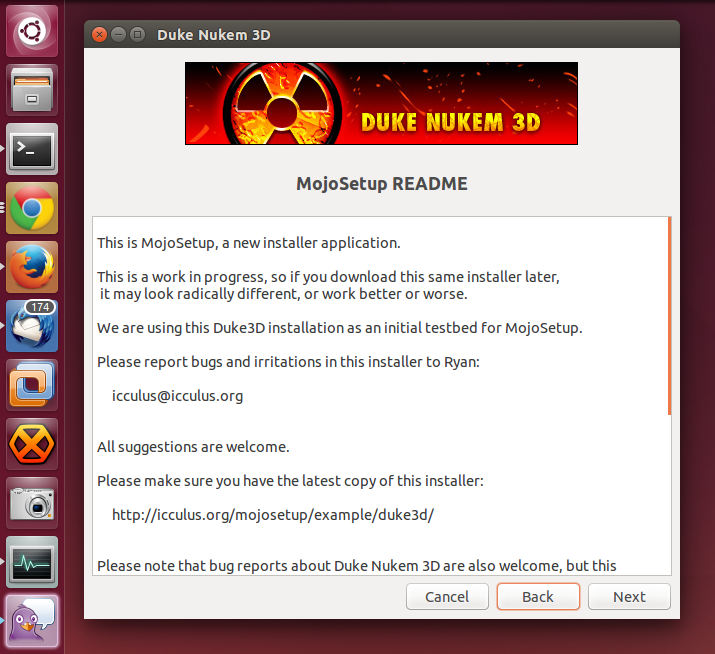 Want to learn to program? Check out my 
Toby
programming language.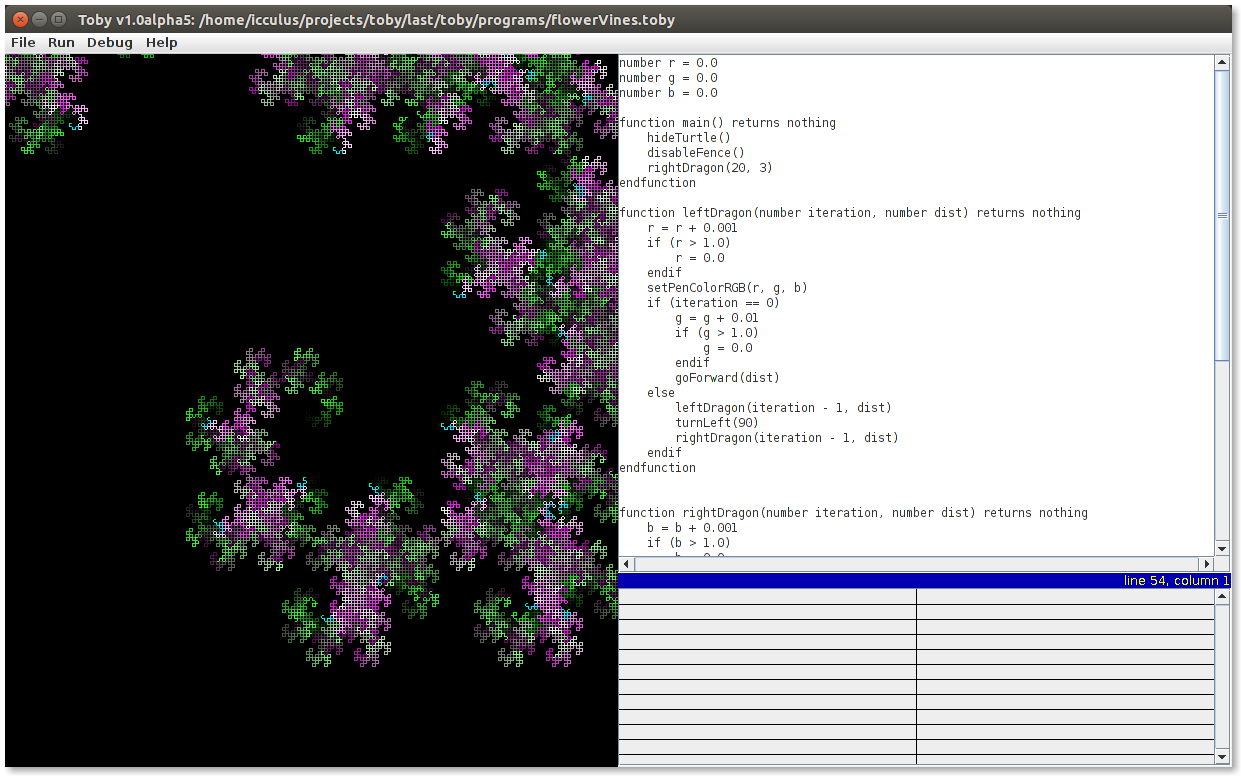 I maintain lots of other game development tools that aren't so pretty, but are extremely important: 
SDL
, 
PhysicsFS
, and 
MojoShader
, to name a few, and pop out fun little pieces of open source with some frequency, like 
Zork interpreters
and 
better ways to read reddit
.
My goal with this Patreon is to keep work moving on these projects, and many others, and keep converting new ideas into shipping code.
Here are some immediate things I'd like to do with patron funding:
Improve 1pass, so it's a complete password manager instead of a stopgap measure.
Update older games that need bug fixes and improvements.
Finish the next major version of PhysicsFS.
Get MojoELF to run Unreal Tournament '99, since there is literally no way to play the Mac version in modern times.
There are stretch goals: there's a whole backlog of games to be ported that won't ever generate money. I spend an enormous amount of energy working to get older Linux and Mac games published on Steam. Having a means to fund that work allows me to both work my way through that backlog and take on new projects from small developers that can't pay for a Linux port.
There are also long-term plans for this Patreon to fund the writing of a book on SDL 2.0 development. This is a desperately-needed effort that will make Linux game development easier for everyone.
I hope you consider helping me by becoming my patron! I feel that I can do an enormous amount of good here, with your support.
Thanks,
--ryan.
$750
-
reached!
per month
There is a pile of games sitting on my todo list that have no hope of turning a profit; as some of them live in a Perforce server, setting this goal to the price of a Perforce seat license makes some sense as a good jumping-off point.
2 of 2
By becoming a patron, you'll instantly unlock access to 4 exclusive posts
By becoming a patron, you'll instantly unlock access to 4 exclusive posts
Recent posts by Ryan C. Gordon
How it works
Get started in 2 minutes