Imperial Age
is creating Symphonic Metal
Select a membership level
YOUR BACKSTAGE PASS TO OUR WORLD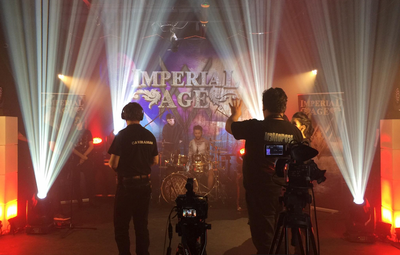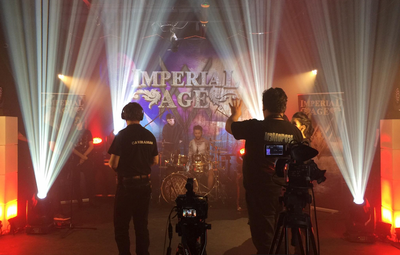 Witness how we create what we create. See the things normally hidden from everyone. Become part of our creative process:
Backstage Films & Photos
Footage from the making of music videos, concerts, tours, recording sessions (all the way from 2010), rehearsals, photoshoots and everything else that we do and have done
Music Composing Process
See how the new songs come to life as they are being composed. This is not the songs' demos - this is the multiple rough sketches that precede any demo - with all the silly samples, missed notes etc. Hear those things which only the musicians and the sound engineer normally hear.

Updated once a week.


THINK THIS COSTS MORE THAN 10$?
SPECIAL OFFER: Now you can get exactly the same stuff, but for more money!! Check out the next tiers!! ➡️
SAME STUFF FOR MORE MONEY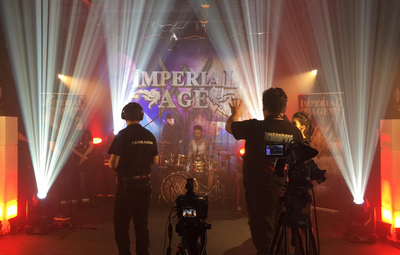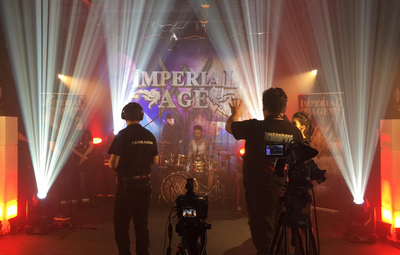 If you think that 10$ is not enough for all the content that we provide, you are 100% entitled to pay us 20$. You get exactly the same things.
SAME STUFF FOR EVEN MORE MONEY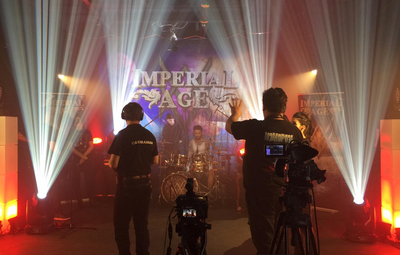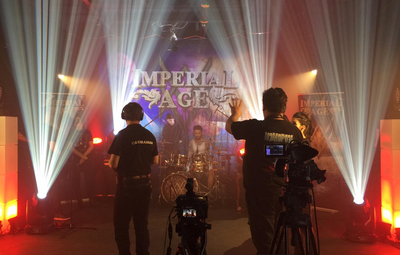 Don't know where to spend 50$? We provide solutions! Join this tier, and you will get exactly the same things as for 10$ or 20$, but you will feel much better!
About Imperial Age
YOUR BACKSTAGE PASS TO OUR WORLD

We don't like asking for money - we decline major label contracts because you buy enough of our music for us to eat, to feed the cat and to buy clothes. The majority of the world is much worse off, so we are OK.

However, if our fans - YOU - give us money, we like to give you some REAL VALUE in return.

Problem is - we don't consider the regular Patreon / Kickstarter perks which most other bands offer (like shout-outs, personal cards, "I will send you a thank you message", "I will let you listen my album 3.5567 days ahead of its release" etc.) to be Real Value. We ourselves are fans of other bands just like you. And we would not be interested in those kinds of things from those bands.

So what is Real Value then? What would we ourselves want to receive from our favourite bands?

We spent months thinking about this. And the short answer is - A BACKSTAGE PASS TO THEIR WORK AND THEIR LIFE. We would want to see what is usually hidden from the eye. We want to see how they make their songs. We want to see how they rehearse. What meaning do they put into their art. What is their day like. What do they do in life outside the band.

Normally, artists never reveal that kind of stuff. They only show the end result of their work. But the process of creating that work, as well as their actual lives, remain hidden. Even when "making of" videos are released, they are a) very rare, b) short and c) very polished/edited. Painters don't show rough sketches of their paintings, musicians don't show the first drafts of their songs (together with unsuccessful vocal doubles), film makers don't show how the movie is made - because all those things are not yet good enough… And that is the very reason why it can't be shared with the general public. But its so interesting, isn't it??!!

So what do we do? There is a ton of things we would like to share with you, but we can't do it on Facebook or Instagram for everyone to see… How do we solve this?

Luckily, we live in the XXI century and we have Patreon! Patreon allows us to gate access to private stuff and to share those things only with a small group of dedicated supporters - YOU.

So the main idea of this Patreon page is that here we share things which we would not share on social media due to privacy reasons. But now you have the privilege of coming here and sitting with us - and our life is anything but boring, hehe )))

This page is your Backstage Pass to our world - from our music to our everyday lives.
And we are stocked to seeing you on the other side!!

P.S. every cent received via this page is invested into the promotion of Imperial Age across the world - mostly through online advertising such as Facebook/Instagram ads. We don't take anything for ourselves. Instead, we grow like a snowball. With your help. Thank you!




By becoming a patron, you'll instantly unlock access to 38 exclusive posts
By becoming a patron, you'll instantly unlock access to 38 exclusive posts
Recent posts by Imperial Age
How it works
Get started in 2 minutes