INN24 - Inner Net News
is creating News media/journalism
Select a membership level
Buy us a coffee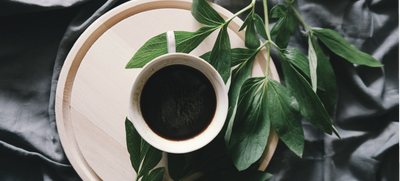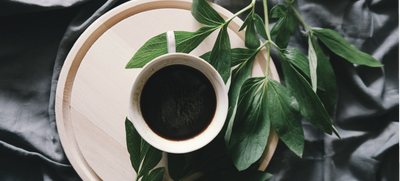 We know that news is something that goes hand in hand with a cup of coffee, especially with those early mornings in the newsroom discussing the biggest stories. Our love for coffee is great, although we're looking to switch to dandelion root tea, a locally grown herbal tea rich in nutrients. 

No matter how big or small, a $3 regular payment to the INN24 team is valuable to us and will help on many levels. 
What story you looking to get covered?
Extra Extra! Read all about it!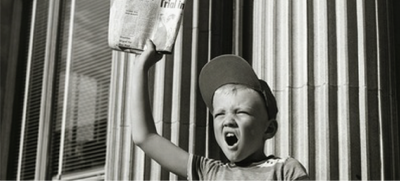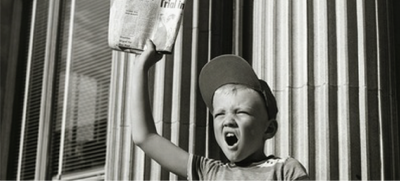 We hit the streets with our newspaper and make sure people have access to transparent, censorship-free news. We feel that with today's layout of the land and relentless censorship by Big Tech, it is critical to have all the mediums covered when it comes to getting facts and information out there to help intiitate healthy public dicourse.

With the popularity of QR codes, we are able to make our paper digital-friendly, allowing videos and other mediums to be linked from our paper. 

INNER Observer Newspaper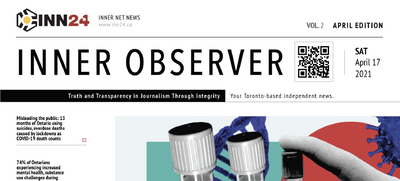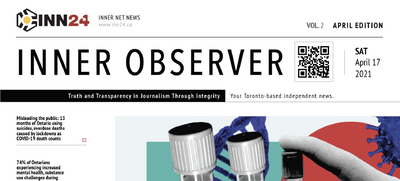 This tier goes directly into funding our censorship-free newspaper and getting the printed message out, free from governmental and social media interference. With this support, we will be able to get our newspaper out on a monthly basis, and eventually, weekly and then daily.

A year into our operation, we started with 10,000 newspapers in Toronto. The more support we get, the more we can grow, and thus, the broader our reach can be.

With this support, we also make sure you get the digital copy of the paper and if you are within the GTA, we can deliver a fresh physical copy if you prefer.
The INNER Observer Newspaper

What story you looking to get covered?
About INN24 - Inner Net News
Inner Net News
(
INN24
) believes everyone has a guiding force within them that is true and within the harmony of all things.
We work through a transparent and accessible process of showing you all aspects of how we create our news. If it's our public form where all our stories and ideas are pitched, the news scan show is our editors and writers sitting and talking about the news, to even our open-source Wiki platform where the world can journal together (wiki.inn24.ca).
We took the conventional process of producing news and turned it on it's head!  
Through all of this, we produce news on many platforms and different mediums. From having a channel on MSMU.me where we stream content live to all the social platforms, podcasts, and even bring back the News Paper with a digital flair. 
We are funded through alternative routes that give us the liberty to cover all the things large corporate media outlets are not able to cover. In reality, we feel doing news is easy as so much of the story is left out. 
Please support our work and growth in this endeavor.
With love and respect,
The Inner Net News Team
By becoming a patron, you'll instantly unlock access to 3 exclusive posts
By becoming a patron, you'll instantly unlock access to 3 exclusive posts
Recent posts by INN24 - Inner Net News
How it works
Get started in 2 minutes