Ipomoea Draco
is creating Eerie Art and an Online Bestiary, "I See Borderlings."
Select a membership level
A special Thank You!
Honorable Mention, Archives and Discounts
⚜️ How would I do more than to say 'thank you?' Well, each patron who pledges $1 or higher will be mentioned in "I See Borderlings", a bestiary categorizing eerie beasts: 
http://iseeborderlings.com
⚜️ Discover old artwork by clicking on the 'Archives' tag
⚜️ 50% off of Commissions
⚜️ 50% off of Discovered by Others requests.
!! Thank You rewards, including online "I See Borderlings"stickers and wallpapers, COMING SOON !!
Critters In Mind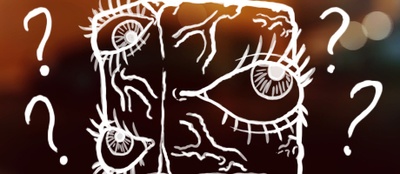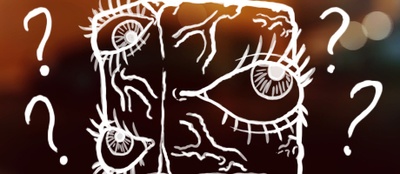 Any other month, I'll update my Patreon with the following:

All of the above rewards, including:
⚜️ Access to rough sketches and screenshots of monster ideas for the paranormal bestiary, I See Borderlings, and others.

⚜️ Early access to concept sketches for ISB, Vol.2


Monsters In-Progress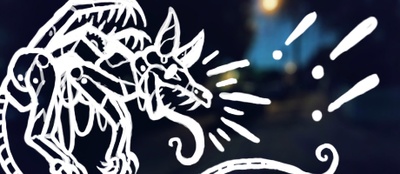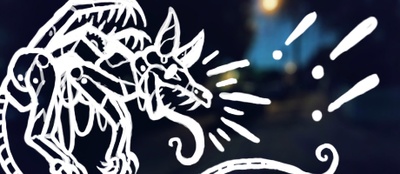 Once per month, I'll update my Patreon with the following:

All of the above rewards, including:
⚜️ Time Lapse videos of artwork from "I See Borderlings" and others

⚜️ Full In-Progress artwork of upcoming illustrations (Example of an illustration in the Pinned post)

About Ipomoea Draco
⚜️Greetings! I am Sarah/Ipomoea, and welcome to my Patreon.⚜️

As a monster designer, I love making weird critters. It can be either from my imagination or other monsters from movies, games, etc. My medium consists of pencil, ink, and digital works. I am currently transitioning from Adobe Photoshop to Procreate on my iPad to be more consistent.
Your support will help me continue to make more weird and wonderful creatures. You can pledge as many as you want! The minimum is $1 per month.
Subscribers will get plenty of rewards, including access to Archives, upcoming artwork, and 50% off of commissions! Each month, once after I get paid, I'll upload rewards to my patrons such as time lapse videos of newer art and exclusive monster designs only Patrons can see.

------
40% OF THE MONTHLY PAY WILL GO TOWARDS HELPING PETS!

Part of your monthly donations will help me help cats who need a loving home. Every Friday morning is something special to me. I work as a volunteer, helping rescued cats by giving them hospitality and a clean "apartment complex" (their cages) at the adoption center. I felt like I want to do more by donating monthly. With your help, I can achieve just that.


Visit Cat Adoption Tails at this website: https://www.catadoptiontails.org/

----

⚜️Current Projects⚜️
I See Borderlings
is an online bestiary categorizing creatures inspired by mythology, folklore, and other unexplained phenomena. Follow an unnamed Witness as he finds Borderlings with the help of the Ghost Writer.
I See Borderlings
(CURRENTLY IN DEVELOPMENT)
Iter Itineris
is a game about a story which takes place in the ISB universe. In the hidden town of Ellensworth, there's a tale whispered by the townspeople about a Witness who met a Metathesioling (the Metamorphosis Borderling) at the wrong place and time. It took her friend to the depths of its world, and Ava has to look for her while surviving the series of pocket dimensions.
Iter Itineris
(ON HOLD)


Thank you so much for your interest and support!

Sketch Request Livestream Hours

Once I reach the $50 goal, I'll add a monthly livestream, where my Patrons will request sketches that I'll draw live.



1 of 2
By becoming a patron, you'll instantly unlock access to 164 exclusive posts
By becoming a patron, you'll instantly unlock access to 164 exclusive posts
Recent posts by Ipomoea Draco
How it works
Get started in 2 minutes