Irene Cruz
is creating beautiful stories through photography and video
Select a membership level
Sky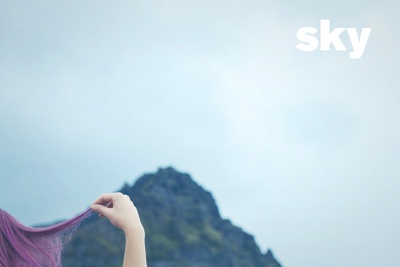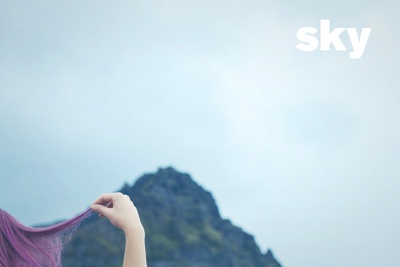 ENG BELOW
Muchas gracias por permitirme seguir creando con tu pequeño granito de arena. Esta pequeña suscripción simbólica incluye:
(acceso a TODO lo que hay ya publicado desde julio de 2020)
•Posts de noticias, sorpresas y oportunidades exclusivas (descuentos en TODOS mis cursos cursos, libros, obra, regalos de marcas que me patrocinan… )
•Preestreno de algunas piezas de video-arte y música (descargable en mp3)
•Todo sobre Criptoarte y NFT's (tutoriales ¡y de vez en cuando NFT de regalo!)
•Información sobre fotolibros e imprentas
•Catálogos completos en PDF de mi obra
•Venta exclusiva de libros (que no están disponibles fuera de patreon)
•Pequeños contenidos a lo largo de todo el año, ¡estad atentos al feed! (Inspiración, carretes)
•Daros las gracias públicamente siempre en todas las redes
•Además formarás parte de mis mejores amigos de instagram donde publicaré asiduamente secretitos en forma de stories relacionados con mi trabajo
//
Thank you very much for allowing me to continue creating with your contribution. This small symbolic subscription includes:
(aside from access to all previous content of this tier published since July 2020)


•News posts, surprises and exclusive opportunities (discounts on ALL my courses, courses, books, works, gifts from brands that sponsor me ...)
•Preview of some pieces of video-art and music (downloadable in mp3)
•All about Cryptoart and NFT's (tutorials and from time to time NFTs as a gift!)
•Information about photobooks and labs
•Complete catalogs in PDF of my work
•Exclusive book sales (not available outside of patreon)
•Bits of info throughout the year, stay tuned for the feed! (Inspiration, film rolls,---)
•Thanks and shoutouts on my social media
• You will also be part of my "best friends" on instagram where I will regularly publish little secrets in the form of stories related to my work
Cyan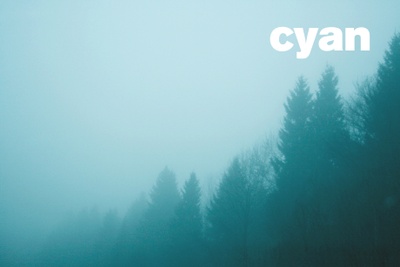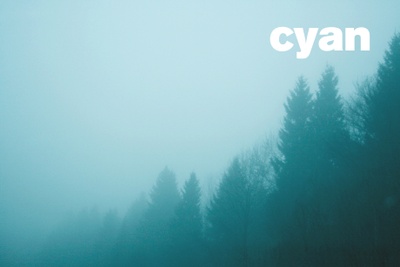 ¡Vaya! Esto ya es ser un fan, gracias por implicarte con mi trabajo un poquito más. Con esta suscripción, además de TODO lo anterior de Sky, aprenderás muchas más cosas y tendrás aún más regalos:

•Todos los trucos necesarios para crecer en redes sociales
•Actualización de los algoritmos de Instagram y secretos para petarlo
•Información sobre temas legales relacionados con fotografía y arte
•Cómo encontrar convocatorias y términos abusivos que tener en cuenta
•Información privilegiada de cómo trabajar con galerías
•Estrategias para formar tu carrera como artista y anécdotas inspiradoras que me han ocurrido / cómo he llegado donde estoy
•Recibirás con cada cambio de estación un set exclusivo de fondos de pantalla para teléfono/Ipad/PC
•Visionados exclusivos de mi documental (sobre la escoliosis) y todo el proceso detallado
•Acceso a mi diario personal / posts inspiracionales :)
•Algunos Ebooks en PDF
•Plantillas para que os hagáis vuestros propios libros en casa
•Un código de descuento adicional del 10% en mi tienda web para siempre
•Descuento especial de 20% en la preventa de calendarios (a final de año)
•Descuentos especiales para libros que sólo vendo a través de patreon
•Cuadernos de meditación que uso a diario (PDF)
(En esta categoría, si quieres hacerme tus preguntas (teóricas), algo que desees saber, y puede servir a toda la comunidad, ¡os escucho! Y hago muchos posts a raíz de vuestras dudas). Si queréis saber sobre procesos… veniros a ¡Azures!

//

Wow! You're already a legit fan, thank you for getting involved with my work a little more. With this subscription, in addition to ALL of the above from Sky, you will learn many more things and get even more goodies::

•Tips and tricks to grow on social networks
•Updates on the Instagram algorithms and secrets to cracking it
•Information on legal issues related to photography and art
•How to find open calls and abusive terms to avoid
•Insider information on how to work with galleries
•Strategies to shape your career as an artist and inspiring anecdotes that have happened to me / how I got where I am
• You will receive with each change of season an exclusive set of wallpapers for phone / Ipad / PC
•Exclusive views of my documentary (about scoliosis) and all the detailed process
•Access to my personal diary / inspirational posts :)
•Some Ebooks in PDF
•Templates for you make your own books at home
•An additional 10% discount code in my webshop forever
•Special discount of 20% in the presale of calendars (at the end of the year)
•Special discounts for books that I only sell through patreon
•Meditation notebooks that I use daily (PDF)
(In this category, if you want to ask me more theory questions, something you want to know, and can add value to the whole community, I'm open to suggestions! I create many posts derived from your doubts and suggestions). If you want to know about THE PROCESS... come to Azures!
Azur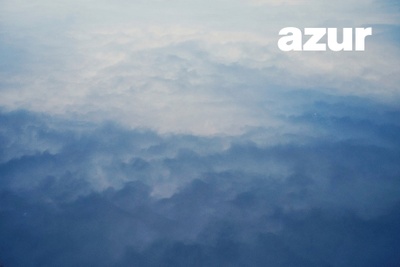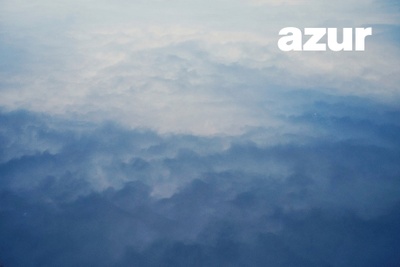 Vosotros os ganáis un poco más de atención personalizada como una pequeña mentora y además de las recompensas de los Sky y Cyan recibiréis:
•Acceso exclusivo a entradas de blog privadas con tutoriales / making of / materiales / esquemas de iluminación / curiosidades / experiencias / procesos de trabajo (shootings, producción de libros, expos) etc.
•¡Aprende conmigo! Siempre estoy encantada de que me preguntéis acerca de cualquier proceso creativo en mi trabajo.
•Procesos de trabajo prácticos (por ejemplo, cómo organizar exposiciones, cómo aprovechar más tu tiempo.. os facilito tablas y documentos prácticos)
•Qué softwares uso, qué me sirve de ayuda, mis trucos más valiosos
•Entradas secretas para eventos públicos (ferias de arte, per-inauguraciones, exposiciones especiales… dependiendo de las medidas que haya)
•Plantillas para hacer dossieres
•Cómo hacer CV y presentar tu trabajo a marcas
•El calendario en pdf y algunos libros más que no están en Cyan
•¡No olvides poner tu dirección de correo! os mando algunos regalos exclusivos por correo postal (a partir de 3 meses de suscripción)
•Catálogo de toda mi obra (físico) gratis (sólo pagas por el envío) (a partir de 3 meses de suscripción)

//

You earn a little more personalized attention as a little mentor and in addition to the Sky and Cyan rewards you will receive:
•Exclusive access to private blog posts with tutorials / BTS / materials / lighting schemes / trivia / experiences / work processes (shoots, book production, expos) etc.
•Learn with me! I am always delighted to get asked and share more about any creative process of my work.
•Practical work workflows (for example, how to organize exhibitions, how to make the most of your time ... I provide you with practical tables and documents)
•What software I use, what helps me, my most valuable tricks
•Special tickets for public events (Art fairs, pre-openings, special exhibitions ... all following current measures of course)
•Templates to make dossiers
•How to make a CV and present your work to brands
•The calendar in pdf and some more books that not available Cyan
•Don't forget to add your email address! I'll send you some exclusive gifts via mail (after 3 months of subscription)
• Free physical copy of my catalog of all my past work (you only pay for shipping) (from 3 months subscription)
About Irene Cruz
¡Hola, hello, hallo, aloha azules!

Eng below
Bienvenidísimos y Bienvenidísimas a mi Patreon.
¡Gracias por pasaros por aquí!
¡Ya hemos cumplido un año! Estoy feliz de poder poner tanta energía en algo tan bonito que es aportar valor y serviros con toda mi experiencia a cambio de vuestro granito de arena. Si puedes y quieres unirte, te doy las GRACIAS por adelantado. :)
Me alegra mucho ayudaros e inspiraros (¡y haceros regalos, descuentos y sorpresas!) por un pequeño apoyo que me permite seguir subsistiendo como artista en estos tiempos tan inciertos. Está siendo mucho más enriquecedor poder daros más contenido, contaros mis secretos, lograr que seáis una parte más activa de mi carrera, dedicarme y mostraros mucho más a través de esta comunidad tan bonita que hemos creado entre
[email protected]
Para los que no sepáis de qué va esta plataforma, funciona como un crowdfunding a modo de suscripción, me brinda la oportunidad perfecta de ofreceros más contenido especializado (¡os escucho y pregunto!), algunos regalos exclusivos (físicos y virtuales), poder ayudaros a vosotros a crecer a partir de mi experiencia (¡llevo (sobre)viviendo de esto más de 10 años!... y a cambio poder invertir más recursos y tiempo en mi obra.
Podéis colaborar mensualmente desde 2€ (5€, 10€, 25€, 60€ o 150€).
Esta especie de mecenazgo me facilitará interactuar de una forma más personal con vosotros, y me permitirá seguir creando, con la ilusión de siempre, algo que me hace especialmente feliz, porque estaré encantada de ayudaros y compartir con vosotros los elementos de mi proceso de trabajo.
Si tenéis cualquier sugerencia de mejora o cualquier cosa que os apeteciera que podría implementar, soy todo ojos y oídos en
[email protected]
o privado a través de Patreon.
¡Te espero dentro! 
//
Hola, hello, hallo, aloha blues!

I give you all a warm welcome to my Patreon.
Thanks for stopping by!

We are turning one year old! I am happy to be able to put so much energy into something as beautiful as trying to add value and help you all out by sharing my experience in exchange for your contribution. If you can and want to join, I thank you in advance. :)

I am very happy to help and inspire you (and share some gifts, discounts and other surprises!) for a little contribution that allows me to continue to survive as an artist in these uncertain times. It is way more rewarding than I expected to be able to give you more content, tell you my secrets, have you become a more active part of my career, devote myself and show you much more through this beautiful community that we have created together.

For those of you who do not know what this platform is about, it works like a subscription based crowdfunding, it gives me the perfect opportunity to offer you more specialized content ( I also welcome suggestions!) Some exclusive gifts (physical and virtual), being able to help you grow from my experience since I have survived with this career path for over 10 years! ... and in return to be able to invest more resources and time in my work.

You can collaborate monthly from € 2 (€ 5, € 10 , € 25, € 60 or € 150)
This kind of patronage will make it easier for me to interact in a more personal way with you, and will allow me to continue creating, with the same excitement as I always have, something that makes me especially happy, because I am delighted to be able to help you by sharing every nook and cranny of my work process.

If you have any suggestion for improvement or anything that you would like to see moving forward, I am all eyes and ears at [email protected] or via private message here in Patreon.

Looking forward to seeing you inside !
By becoming a patron, you'll instantly unlock access to 296 exclusive posts
By becoming a patron, you'll instantly unlock access to 296 exclusive posts
Recent posts by Irene Cruz
How it works
Get started in 2 minutes