James W. Jesso
Adventures Through The Mind
Select a membership level
Double Karma Points
This is the good karma amount. It's how you can say, "Thanks, I dig it."  
Includes
An energetic high-five from across the internet.


Patron's Only Access Granted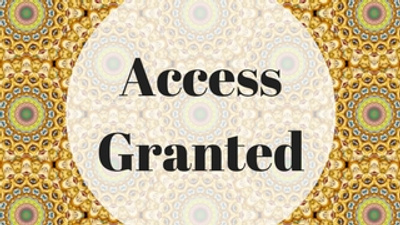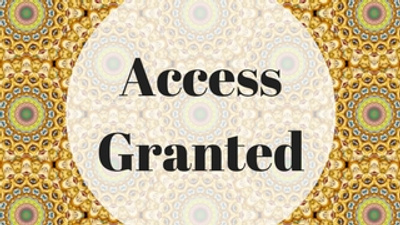 At this reward tier you get included in the patrons-only newsfeed, where you get:
behind the scenes info on the progress of my writing and other projects
Updates to my future podcast guests, with the options of having your questions asked.
Make topic requests for youtube videos
SWAG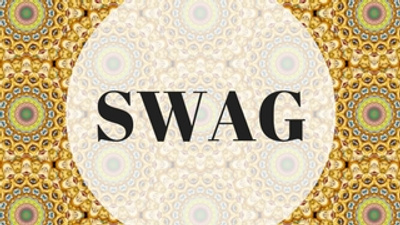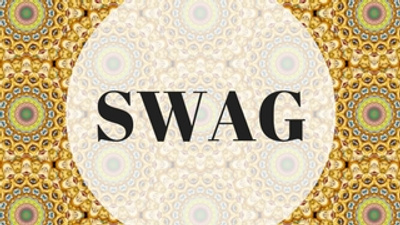 At this reward tier you get access to a regularly updated patron's only dropbox folder where you can download:
eBook copies of books, including one that is out-of-print and unavailable anywhere else.
All the podcasts in audio and in video (without ads)
All of my recorded lectures, including unreleased ones
Music (The True Light Of Darkness soundtrack, the into songs to the podcast, mp3s of my DJ side project mixtapes.)
+ Access to the lower tier rewards as well
About James W. Jesso
Important Update
My partner and I were in a car accident on January 22, 2022 when a person slide through a red light into the car we were driving in at a major intersection. Thankfully all involved walked away from that accident. However, both my partner and I sustained injuries, including concussions (a brain injury).
With regards to myself, as a one-person operation that includes a lot of cognitive labor and screen time, this injury has been extremely disabling to my work, the podcast included. I have needed to take a big step back to assess myself and my capacities while I also go through the rehabilitation process.
All that said, in doing my due diligence in both honoring my role as a person being patronized (as in, funded by people who care about what I produce) and in honoring my rehabilitation needs, the podcast will be coming out roughly every 3-4 weeks until May of 2022 so that I can focus on my slow return to this work along with a (hopefully) full recovery. It will be reassessed at that time, but I am doing my best to ensure something more regular will be happening around then.
Thank you for you understanding.
- James
(March, 2022)
p.s
. Concussion is generally misunderstood my most people due to a legacy of bad advice and incorrect information. Also, I am unlikely to be the only one in you know experiencing the long tail negative consequences of concussion.
If you would like learn more about the impact of concussion on a person's life and relationships, and how you can better care for those you know going through it,
please watch this video
.
...................
About Me
My name is James Jesso.
I am the author of 
Decomposing The Shadow: Lessons From The Psilocybin Mushroom
and 
The True Light Of Darkness
. I am also a public speaker and host of the 
Adventures Through The Mind
podcast.
I have been working with psychedelic substances as a part of my spiritual, intellectual, and professional life path over the better part of the last decade. Over this time I have come to know them as powerful agents and allies in personal growth, healing, and self-transformation. They have not only taught me a lot about myself but brought me to recognize that my work in this world is to better it, one person at a time, through my words, my presence, and my actions. A huge part of this work is to help grow culture and accessible knowledge around psychedelics and the positive impact they can have on the world.
I am curious, enthused, and impassioned to participate in, and contribute to the positive impact psychedelic culture can have on people and the world.
The breadth of my work within psychedelic culture spans both the internet and the physical globe, but can all be found at
Adventures Through The Mind
. That website is the online collection of my
written works
,
videos
,
lectures
, and podcasts---both interviews with
me on other podcasts
and
my podcast
interviewing other people (also called Adventures Through The Mind).
I have chosen to work with Patreon as the main revenue stream for my work because I believe in its capacity to fund creative endeavours through the power of community support. 
With Patreon, the value of my work is determined by its impact in your life, not by how many products it moves or how many people it exposes to an advertisement or brand. This, truly, inspires me.
By supporting this Patreon you enable my full-time investment in this mission to create content that betters lives and invigorates psychedelic culture.
When I reach my top funding goal, I will be able to redirect my revenue towards hiring a team to further, together, our investments in the community-driven and community-oriented invigoration of psychedelic content that betters the world.
Selfishly, by funding this Patreon, you also enable me to live the life my heart and passion drives me towards, which is the creation of the poignant and insightful content, specifically through my podcast and writing.
The reality of capitalism's demand for money to live means that I must sell my hours to not only eat and survive inside the society I am living, but if I am to invest in something greater than those conditions need to be broken in some way. There are many ways to do this and crowdfunding is one of those ways.
By funding this Patreon, you help distribute some of your economic surpluses directly into that something greater (invigorating psychedelic culture) and reap some personal benefits from the process.
This enables me to 'sell' my hours towards bettering lives through my creative entrepreneurship and the creation of free content.
I cannot thank you enough for even taking the time to consider me
. You can read more about what I do below and enjoy some of the content freely available (thanks to my current patrons) on through my posts section or at my website.
All the best,
James W. Jesso
---------------------------------------------
My Writing

Anaïs Nin said, "We write to taste life twice, in the moment and in retrospect." Not only do I find the most personal nourishment and understanding in that literary retrospect, but I believe it is the means by which the nourishment of writing can be shared.
Language and story are part of the essence of what it is to be human. It is in sharing our stories that we unlock a primal sense of communion with each other. It is the means by which 'mine' becomes 'ours' and by which our worst encounters with the suffering and pain of life can be transmuted into beauty and community.
With those beliefs in tow, I often find myself most called to writing memoirs and explorations of powerful transformative experiences; with a keen focus on their emotional content and the larger implications, those experiences carry for my sense of self and life itself.
Psychedelics, naturally, lean nicely into this theme.
You can read my written work here.
---------------------------------------------
My Podcast
The Adventures Through The Mind podcast is an interview based show that is released in audio via podcatcher apps and in video via YouTube.
Although the topics of my podcast ranges---from
spirituality
,
mental health
, and
emotional maturity
; to
love
,
relationships
and
sexuality
; to
history
,
philosophy
, and
science
---two underlying topics intersect them all:
psychedelic culture.
My primary goal with the podcast is to introduce and explore positively inspirational contributions to psychedelic culture. However, attached to that primary goal is a secondary goal: curating guests who contribute to a greater capacity for understanding the nature of our selves and our journey through the highly psychedelic experience of human life. This is why I also explore topics around sexuality, mental illness, love, death, and relationships. 
Although some of the podcasts are much more conversational than others, it's focus is typically showcasing the guest. As much as I have them on the show for my listeners to learn from, I have them on for me to learn from as well! I can't learn from them if I am talking. ;)
What do I want?
To keep creating.
I love writing, public speaking, and producing the podcast. This has become evidently clear to me as I have deepened into it. But what truly drives me is the proudly meaningful feedback I have gotten from people on how my work has bettered their lives. I genuinely feel that it is part of my path in this world, what I have been born to do.
More practically, I want to:
better my writing towards the goal of being published in reputable literary journals to earn me the opportunity for writing grants from the Canadian government

Access to these grants will then help fund the writing of two new books:


One of my experiences with Ayahuasca in Peru (the experience that sent me into a two-year mental health spiral) and one on my experiences with polyamory in the west coast festival scene.

continue producing my podcast while also growing my YouTube channel with two videos a month that explore themes of health, spirituality, psychedelics, the writing process, etc.
invest in my education


in writing and podcasting/journalism, 
but also in psychotherapy and counselling to earn me the skills and knowledge needed to support and coach people through turbulent times in their life (especially in the turbulence of a psychedelic explains gone away)
And here's the big one:
All with income earned from my creative entrepreneurship.
I can only achieve these goals if I continue to work on it full-time, but to do so, I need to earn a full-time income in the process, and I am asking the community to help me.

Why Patreon?
I believe in it.

This path of artistic creation is one frot with economic instability. Traditionally, artists typically died with their art stuck inside of them or were offered patronage form some wealthy person to empower them to commit the necessary hours to the creative process. As time went on, those patrons became corporations, and they warped to clandestinely manipulate the syllabus by which art is determined valuable and thus funded. The value of art has become determined by its capacity to increase profit, not better the lives of those it touches. As a result, much of the art in the modern world is really just an artifice used to sell to us, and sell us to advertisers.
Patreon disrupts the corpo-artistic oligarchy's control and utilizes the power of crowd-funding to let the people decide whose art they want to nourish. It unlocks the capacity for art to be made, and to be lived, in a decentralized, grassroots, and community-driven process.
Patreon harnesses the power of community to enable recurring funding for artists of all sorts over the long term. Being funded through Patreon means being supported by a community of real people who care about what I am doing. It encourages direct communion and interchange between the people who believe in what I do, enabling me to produce content that genuinely inspires both of us.
I can continue to do what is most honest an expression of my work in this world, in direct conversation with those most touched by it.
With Patreon, the value of my work is determined by its impact in your life, not by how many products it moves or how many people it exposes to an advertisement or brand. This, truly, inspires me.
Why Fund Me?
Adventures Through The Mind


Patreon means patronage, in the old, "I pay people to create for me" sense of the word.
As a patron, you help me create:
Stuff to listen too --- I will continue to release one ATTMind podcast every other week in audio and in video.
Stuff to watch --- Also release one shorter YouTube video on various topics related to mental health, spirituality, psychedelics, and my personal journey every alternative week from the podcast.
Stuff to read ---- new essays, articles, & short stories about mental health, spirituality, and psychedelics. (And eventually two new books, one about Ayahuasca and the other about practising polyamory in festival culture)
By supporting this Patreon, you contribute to the creation of content for your enjoyment while also getting
that particular philanthropic pleasure only possible from knowing you endorsed an independent author in following their dream!
Patrons receive special perks depending on the amount pledged each month.
You can find out which each pledge tier gets you on the side of this page, but some of the special bits include 
Influence on my YouTube videos, written pieces, and podcast interviews.
The capacity to have your questions asked to upcoming guests of the show.
Access to patron-only, unreleased content.
Inclusion in special online meet ups with myself and other patrons.
Private dialog sessions with me.
Free swag.
And more.
How Much Money?
Earning a full-time income as a creative entrepreneur is my dream.
$1,000 a month was my first goal and I am SO HAPPY to have achieved it with the help of my Patrons!!!
My next goal is $1,835.
"What's with the odd number?", you might ask,
Well, $1,835/month on Patreon equates to earning a full-time minimum wage here in Ontario, Canada. 
Adventures Through The Mind
(and all that goes into it) is my full-time job. I work an average of 40 hours a week, if not more to sustain it. The minimum wage here in Ontario is $14/hour. Approximating to 40 hours a week, that makes for $560 CAD a week, or $2240/month. Calculated into USD, that's $1698.59, considering Patreon fees and bank fees (approx 8%), in order for my full-time work with <g>
ATTMind
</g> to be earning the equivalent of full-time work at minimum wage, I need to be making $1834.48 USD here on Patreon.
This does not include covering other expenses needed to grow and sustain over the long term (tech upgrades/repairs, web hosting upgrades, hiring staff, etc). But is
one hell of an amazing moment in my journey as a creative entrepreneur!
After that goal is to earn $2,116/month -- A Living wage.
A living wage which is defined as "the hourly wage someone working full-time, full-year needs to earn to cover their basic expenses and support social inclusion in community life."
According to 2018 calculations, a living wage in Ontario (where I live) is $16.15 CAD/ hour. At 40 hours a week, which is just under the average amount of time I put into ATTMind, that equals out to $2,584CAD/month. Calculating that into USD and including Patreon and Bank Fees (about 8%), is $2,115.98 USD.
This does not include the $118USD/month of fixed podcast specific expenses but enables me to continue to invest without deepening the debt accumulated to produce ATTMind so far. This is, truly, an amazing income and I would be SO HAPPY to achieve it with your help.
BUT..... $3,000/month is the high-point goal so far.
This is a regenerative income that allows me to continuously invest more deeply into the content you have come to love.
At $3000 USD a month, I am making $884/month more than a living wage, which covers the added $118/month fixed expenses for running the podcast as well as overhead to pay back on the debts I have made to sustain it to this point and to invest in other areas of the podcast, now as fully blossomed, functioning business.
I will also be able to invest in:
Hiring more staff in order to keep taking the podcast to great levels of quality, constantly better the content you already love.
Upgrading, replacing or repairing technology,
Furthering my professional education (with a particular focus on psychedelic integration coaching).
Travel to smaller conferences that would have met but cannot afford to bring me there --- and of course record the content to share with my patrons ;)
Putting money away for the future in the case of unpredicted medical expenses and/or the capacity to continue to follow my career when I have a family and/or eventually retire.
Want to just offer a one-time donation or support differently?
Here are some options
Leave a one-time PayPal Donation
|
Send some cryptocurrency
Buy a book
|
Buy some merch
So What?
The majority of my content will always be free.
I will continue to do this, no matter what, as I believe it is good work in the world and I have seen how much it has benefited others.
But with your backing
I can do this while actually affording to pay my bills and in a way that doesn't harm myself in the process or leave me in debt or stranded if (when) crisis and tragedy come knocking at my door.
I am asking for support from those who have enjoyed the content I produce; those who have been touched by my words; those who believe that what I offer in my writing/podcasting/speaking is worthy of earning a sustainable income; those who want to help an independent writer meet the uncertain tempest of creative risk with success.
So I ask if you believe in me or the impact of the content I produce (or even if you just casually enjoy it), please help me continue to invest in it by investing in me.
Thank you.
<3 James W. Jesso
FAQ


Do I have to commit to forever funding you?

No. With Patreon you can end your patronage at any time. There is no expectation you stay my patron any longer than it feels good for you and no matter how long or short, I am grateful. That said, Patreon is the foundation by which I assess the reliability of my income, so I would be happier to receive your $8 patronage for a year than $46 patronage for two months.
I don't have much money; can I still become a Patron?

Yes, please only sign up with what you can easily afford. Even $2 per month makes a difference and is greatly appreciated. Anything is something.
Do I have to pay in US Dollars?

NO - Pay in any currency! As this is a US-based website, everything is written in dollars, but you can use any currency and it will be automatically converted.
$868.48 of $999
per month
This is an amazing milestone in my journey to turn my creative entrepreneurship and desire to better the world into a professionally successful endeavour. Thank you!
1 of 4
By becoming a patron, you'll instantly unlock access to 138 exclusive posts
By becoming a patron, you'll instantly unlock access to 138 exclusive posts
Recent posts by James W. Jesso
How it works
Get started in 2 minutes