Jay
Creating videos about Paris off the beaten path
Select a membership level
STROLL CITY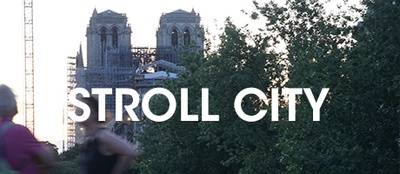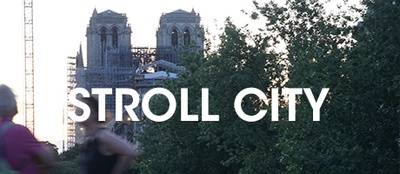 VISIT PARIS WITH ME
Get access to my Patreon-exclusive cooldown streams after live-strolls through Paris, where I'll be more focused on the comments than during the main streams.
BONUS: Digital wallpapers and random Patreon Producer shoutouts!
Includes Discord benefits
THE WANDERER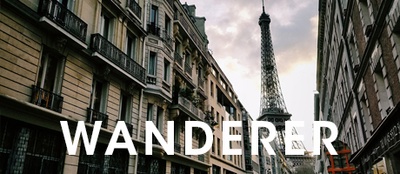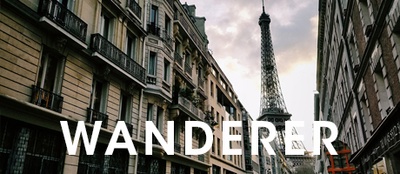 HEARING IS BELIEVING
Vote on where live strolls take place! Audiobook level for the audio-hungry, Sea of the Unknown, and I'll add an exclusive commentary track for each chapter for your listening pleasure.
BONUS: Mapstr access for your next trip to Paris (over 200 of my personal recommendations on an interactive map).

Includes Discord benefits
THE POST-PARISIEN
LET'S SEE FRANCE
Patrons at this level and above will be able to vote on polls about where in France we wander once wandering across the country is safe again. Castles, villages, cities, and vineyards might all be on the table someday soon!
POSTCARD CLUB
Get a postcard from the disposable camera collection in your mailbox once per quarter.

Includes Discord benefits
About Jay

Hey there!
Are you a fan of my vlog? If so, it's great to see you on Patreon! If not, how on earth did you find this? 
Go watch a vlog or two
and then come right on back. I'll still be here waiting for you, promise.
Now that we're all on the same page, welcome to my Patreon! If you're already a Patron, thank you so much!! Your contribution actively improves my vlog (and by extension, my life). Need a Patreon explainer video? I've got you covered:
My Favorite Part of Vlogging Has Been YOU!
Cheesy, I know, but
true!
 The best part of vlogging has been interacting with the people who watch my vlog. It's wonderful and strange and inspiring all at the same time. I love reading and responding to comments as well as the messages I get through a variety of other mediums. But I want more - and while I may not be able to meet you all in person, I want to increase your ability to engage with the vlog - and I think I found a way to do it.
You Vote - I Do (Updated!)
I used to have votes on where I would travel and what I would eat - the global crisis has put a stop to that for now, but we can still vote on live-streams within Paris and eventually grow it back up to what it used to be!
Random Shoutouts (New!)
I made a video where I said every Patron's name on camera
, and put every Patron I ever had at the back of 
my book on how I got to Paris
(because without you, it would have looked MUCH different). But now it's time for some random shout-outs on my vlog, as proposed by my longtime Patron, Dixie Rose (speaking of shout outs!). All you have to do is be an active Patron and there's a chance that I'll randomly select you as my
Patreon Producer
shoutout at the end of a vlog!
And I do mean random - I'll be using a random number generator and a shuffled spreadsheet and everything!
Discord Server (New!)
My Discord server
has been available to Patrons for a few months now, and recently opened to the public, but there are special corners where only Patrons can go (and where I'm more likely to hang out). Jump in and ask other fans of Paris about the city before your trip, share old photos, and discuss what you think the secret meaning to Gilly's leaf count is.

Vlogging As a Passion
Patreon has changed my life, enabling me to work full-time on YouTube and focus on diving deeper into the weird craft that is vlogging. Your support keeps me independent and helps me pay the bills as I make these videos for you full-time. It felt like a dream a couple of years ago - now it's a reality. Thank you.
What is Patreon?
Patreon is a subscription service like Netflix, but with varying membership perks based on the level at which you join. In this instance, it's your chance to influence my life by making me eat strange things or visit exotic lands. You also get postcards and stickers if you play your cards right. And in exchange for obeying your every whim, I want to build an ongoing and ever-growing conversation with you here as a collective. Won't you join me?
Select a reward level in the sidebar - each level includes all the rewards of those below it. And then let's get back to vlogging!
Become a patron to
Unlock 192 exclusive posts
Connect via private message
How it works
Get started in 2 minutes