Jefferson Bergey
is creating Music * Videos * Interactive Performances * Problems
Select a membership level
Tippy McTipper Person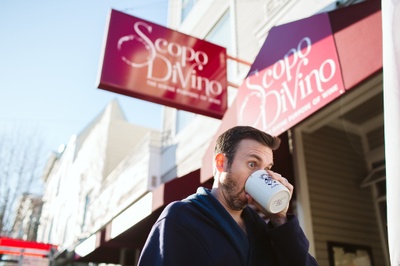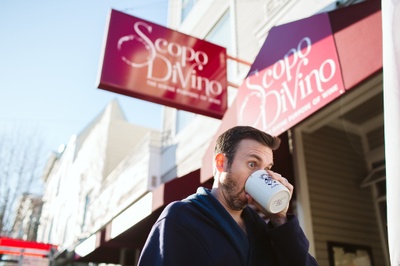 It's a DOLLAR. That's a quarter a week.  I'd break it down further but I think you might already have a loose grasp on how currency works. 


This level is for the person who wouldn't mind tolerating me for five minutes once or twice a month. I recognize your kindness. I'm thankful. 


You're in.

For one dollar a month you get:

*Access to the hot, steaming stream of stuffs I'm creating. And that means YOU get to help me decide what I'll be writing about next!

**Your name on my website. You can use your flashy, street-vigilante name or your plain pedestrian alias, which ever you prefer. 

The Glue In My Magnet
You're not just looking in, you're actually stopping and coming in to see what I've got cookin and for that you get a crapload more than the Tippy McTipper People. You're a real fan. 
For $5 a month you'll get...
*All of the $1 tier rewards plus:
***a timely and personalized, snail-mailed thank you note because that's how I was raised and who the hell doesn't like real mail?!
***Textertainment (copyright pending) a totally random weekly text of totally random
[email protected]
that I think is hilarious. I told you. You're important. 
****The Worst of Let's Negotiate A Cover: Audio clips of the best/worst rounds of the interactive game performed every Monday at Scopo Divino
****Digital download of a brand new HOLIDAY EP and the annual Christmas card. If you know me, you already know that you don't ever want to miss the Christmas card. This will arrive after Thanksgiving. 
Huggers N' Snugglers
.....because "Guns N' Roses" was already taken. 


This tier makes me warm and tingly as it means I get to give you MORE OF ME. You'll get all of the stuff from the 1$ and $5 tiers..


PLUS:


*Access to a monthly, private acoustic performance exclusively for patrons at this level and higher. If I could reach through the screen I would hug you..with your consent, naturally.


About Jefferson Bergey

Once upon a time, I was a broken hearted, jaded-waiter who moved from Chicago to the Bay Area with the dream of becoming a professional musician. I made it a goal to create a sustainable life with music. In just a few years, I made that happen. Now, I'm expanding that goal to building a life where I can consistently create MY music for those who wanna get weird with me.
Greetings, salutations, and gesticulations! My name is
Jefferson Bergey
and I'm a professional musician in Oakland, California. Which KIND of musician really depends on the day….
I make a living performing songs from the last 75 years of popular music with multiple sought-after private event and party bands (
Lucky Devils Band
,
Ivy Hill Entertainment
). I'm a teacher at
Starland School of Music
. I'm the voice of Gregg Allman in
Freestone Peaches
. I take pride in being a musical chameleon and my office is different every day.
Meanwhile, the music that I write and perform…is NOT for everyone!
When I'm not performing in a family-friendly environment, I take great delight in participating in shows that could very well be considered, well, family-UNfriendly.
Most notably over the past four years I've become a regular performer in San Francisco's
Bawdy Storytelling
for which I write custom songs for creator and host, Dixie De La Tour. With the show, I've performed at
Punchline SF
over two consecutive years for
SF Sketchfest
and traveled to Chicago, Seattle and even the most unlikely venues such as the
JCC of San Francisco
. My music has been regularly featured on the award-winning
Bawdy Storytelling Podcast
and has appeared on Kevin Allison's wildly popular
RISK!
podcast.
Over the past three years, I've maintained a weekly, Monday night residency at
Scopo Divino
in the Pacific Heights neighborhood of San Francisco. This beautiful, award-winning wine bar is a classy place that hosts my classless show called
Risqué
which is a two-hour interactive experience featuring my dirty songs, random audience-inspired covers, games, bells, whistles, and on occasion, some very special guests.
With a flair for musical theater, I write songs that are built using the blueprints of jazz, blues, pop, folk, bluegrass, and rock, but break form with lyrical content that is smutty, twisted, foul, juvenile, and just plain SILLY. I employ polite vulgarity, or smut with a smile. I perform this unique genre that I call (Immature) Adult Contemporary in variety shows, podcasts, story-telling events, and house concerts as a solo artist around the Bay Area and beyond. You could call me a coffee shop singer-songwriter…if that coffee shop also sold sex toys and sativa gummy bears. My songs are definitely not for the very young, the very old, or the very conservative. At least they haven't been so far!
Sometimes I write songs about some of my other obsessions including Mystery Science Theater 3000, 80's pop culture, and being an insufferable
phan
. Again, NOT for everyone.
I already have a full, musical life. But I feel like I have much more to offer.
If I had a nickel for every person that has said to me
"You should write a song about (insert weird idea here)"
, I would be nickel-rich. So, I figured that Patreon could be a great way to stack up the nickels to bring some of these silly songs to life. I already have dozens of tunes that I've performed at Bawdy Storytelling that I would love to flesh-out in the studio with professional-level production, but this takes lots and lots of nickels. I'm still trying to figure out how many. I struggle with Math.
I've started this Patreon account because I'm trying to create original content and entertain people.
Maybe that's you. (Maybe so, maybe not.) In the past, I've just sat on my creative ideas. Now I'm gonna pull these ideas straight out of my….heart, and deliver them straight to YOU.
As a creator, here's what I'm going to do:
*Create custom songs, sometimes directly inspired by my patrons
*Produce videos of original songs, covers, and collaborations with other Bay Area artists
*Perform interactive and private shows exclusively for patrons
*Record a Holiday EP and a new EP of songs I've performed at past Bawdy Storytelling shows with full band arrangements
*Wash your feetsies and drive you to Firenze. (Currently not a tiered reward, please inquire within)
If you're even CONSIDERING throwing some nickels at me every month, I can't thank you enough. If you do become a Patron, I WILL thank you so much that you may scold me and say ENOUGH. Although, I'm pretty good at reading social cues, so it probably won't get to that point.
Either way, thanks for your time, tolerance, and consideration.
((((gong noise)))
JB
$500
-
reached!
per month
Once my mind is completely blown that I have this kind of support, I'll begin producing the 'Let's Negotiate A Cover' podcast where I will share live recordings of the most popular failures from my Monday night shows at Scopo Divino.

2 of 2
By becoming a patron, you'll instantly unlock access to 41 exclusive posts
By becoming a patron, you'll instantly unlock access to 41 exclusive posts
Recent posts by Jefferson Bergey
How it works
Get started in 2 minutes