Jenny & Tyler
is creating melody & COMMUNITY
Select a membership level
Melody + COMMUNITY
You are amazing. Thank you for being a part of our creative community! Welcome. We look forward to figuring this out together. We plan on personally welcoming you with an email, so look for that soon!

- As a patron at any level, you get our gratitude for joining(!!!!!)
- Streaming access to ALL SONGS, new & old, produced via Patreon.
- Access to our patron-only Insta
- Exclusive behind the scenes updates
- ~1-2 new songs each month, sent around the beginning of each month.



Downloads + Shoutout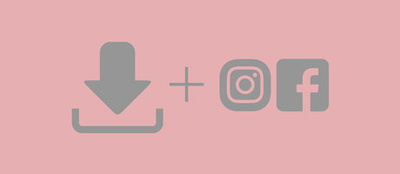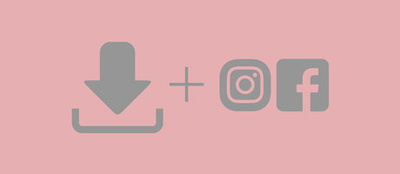 O Lovely Patron - we generally like things that last more than things that don't. Don't you? Maybe not when it comes to instagram stories or headaches when you stop drinking coffee or people being mean, but you know what we're saying right? We wish ice cream could last forever, especially Jeni's.

- Keepable, readable, playable downloads emailed DIRECTLY to you, plus chords & lyrics, around the beginning of each month.
- A shoutout of thanks on Instagram or Twitter, only if you want one :)

- Plus previous tier

Signed Digital Poster + Vote + Sounds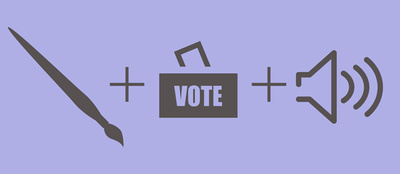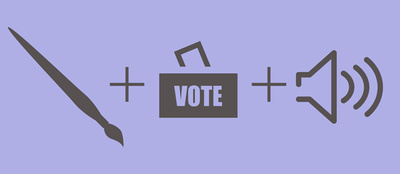 Yo. Patrons - Ben Rector said it right when he sang "you can't make old friends." Jenny and I are still kind of young though, so maybe we can make somewhat-old friends? If you grant us that, Matt Troutman can be considered a somewhat-old friend. We met him in college about 15 years ago. He designed our first t-shirt. He's still designing.. He's great.
- Signed poster designed by Matt Troutman emailed DIRECTLY to you
- Voting rights for track lists, song titles, artwork & more
- Contribute sounds to our records, whether it's singing, clapping, shouting, closing a door, crickets near your house at night, howling wind, Parisian Thoroughfare (see Clifford Brown's version), or something else.

- Plus all previous tiers
About Jenny & Tyler
Hi, we're Jenny & Tyler! We're a married duo from Nashville. Patreon exists to help artists like us make music in a sustainable way, through people like you. If you want to know more, read below.
Our Story
We've been living in Nashville for about 13 years making music together. We have three little girls and one little dude. We've been playing music together in some capacity since we met at the University of Delaware back in the fall of 2004.
Making music and having people listen to that music is a privilege and we try to not take it for granted. While music is our livelihood, we primarily consider it to be a ministry. We strive to communicate truth and hope through our songs and have been so encouraged by the stories we've heard from people who have listened to the music.
A few years ago, a girl attending a show told us that when she first began listening to our music she didn't believe in Jesus. She had come to shows and not been a believer. At that show, however, she told us that she now believed and that our music helped lead her to that place. Others have told us incredible stories of healing and redemption and how the Lord has used the music to minister to and change them. We're humbled by these stories and grateful that God chooses to use these little songs that we write to change hearts and lives.  
People at shows often encourage us to "keep going." They tell us that what we're doing matters. We believe that we have more to say and we want to find a way to make that possible. 
With the advent of Spotify and Apple Music, we've found that most people don't buy music anymore. Our merch sales at shows and online sales are a fraction of what they were. For the past year, we've made more money from Spotify than iTunes, but Spotify doesn't come close to making up for the income we lost from iTunes. 
Here are some numbers for you:
It takes about 1,000,000 streams on Spotify to equal the same profit as 700 albums sold at $9.99, about $5,000. So let's say we spend $20,000 on our next studio record (which isn't a whole lot). We'd need 4 million streams on Spotify to breakeven. When we started our Patreon in April 2017, our #1 song on Spotify had 1.3 million streams and that song was released in 2010.
We want to keep making music, but it's becoming increasingly hard to do so. If you kept working harder and harder and getting paid less and less with each passing year, you might consider a career change. Earlier this year, we made a couple of changes; now we're operating a recording studio out of our home, where we're producing other artists. We really enjoy this, but we still feel that it is worthwhile to make music of our own. We still feel called to this. That's where you come in.
We believe that most good art happens in community. We write about relationships and are inspired by our other creative friends. We've made some of our best friends on the road. We find that we process life through songwriting and our hope is that we're able to communicate feelings and stories that many people have, but aren't always able to put into words. The patron system seems like a natural fit for our music as it gives folks the opportunity to come alongside us and participate in the creative process. We don't make music just for ourselves, we make it for all of us. We're all in this together. 
For the four years prior to partnering with Patreon, we had one patron. He's not a family member, though at this point he kind of feels like one. This individual approached us after a show. He told us that he'd had it on his heart and mind to support us financially. At the beginning of the month, we see his donation come through; we're reminded that he believes in us; he wants us to keep going.
His patronage has helped cover:
Boosted posts on social media
The cost of keeping our songs on iTunes, Spotify, Amazon, Google Play, etc.
Maintaining our email list
Paying our business manager
Web hosting fees
Recording costs
Manufacturing costs
Video-production costs
Much more
We have hundreds of untouched melodies and lyrics recorded as voice memos on our phones and written down in our journals. We'd like to make songs out of those. It sounds simple enough, but taking time to write songs and create demo recordings means coming off the road and playing less shows. Most of our income comes from touring, so when we're off the road, we're pretty much living on whatever we made from the last tour. 
It's also becoming more difficult to come off the road and take the time to actually create art and content when we have a family to support. We believe that the health of our family depends not just on quality time, but quantity time. When we tour, we bring our kids along for the ride; honestly, while touring with kids is good for the health of our family, it's also exhausting, both for us and our kids. We'd like to be able to give our family more of a break from that. 
Patreon is different from Kickstarter and PledgeMusic campaigns because it's sustainable; it brings consistency to the inconsistent life of a touring artist. Instead of receiving a large sum of money all at once and creating one big project, we're able to create art all year round. 
By becoming our patron, you're helping us create art and contributing to the health of our family. You're giving us the ability to steward the gifts God has given us. You're helping us write and record songs that would otherwise be stuck in our journals and phones. 
COLLABORATION WITH PRODUCERS, MUSICIANS & ENGINEERS: We self-produced the last album in our studio & saved a lot of money that way, but spent a lot of time (engineering/playing/editing most of the instruments) & didn't have the benefit of lots of incredible musicians & producers. There was little collaboration. We'd like to track live strings, drums, bass, and guitar in legit studios. We'd like to work with producers. Our goal is 1000 patrons & $5000/mo. We're planning on spending about half of that each month on musicians, producers, & engineers in order to make these records.

3 of 3
Become a patron to
Unlock 307 exclusive posts
Connect via private message
Recent posts by Jenny & Tyler
How it works
Get started in 2 minutes