John Montoya
Creating video game music & helping indie game developers
Select a membership level
Level 1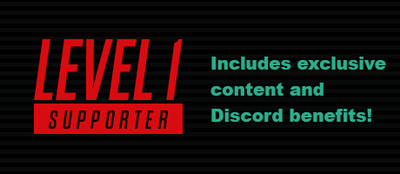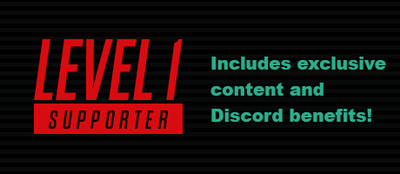 PERKS
Credited as "Supporter" on my liner notes, live streams, YouTube videos, and anywhere else I can include your name.
Discord role: Supporter
Thanks for helping me out! It really means a lot that you are donating money to help make my dream come true. You rock!
Includes Discord benefits
About John Montoya
Hey there!
Welcome to my Patreon page! My name is John Montoya. I am a music producer, voiceover casting directly, audio editor, and sound designer. My passions in life are helping others and working with audio, whether it's sound design, recording, or composing music. I set this Patreon up to help offset the costs of live streaming, offer the option to support my work, and eventually work towards the goal of turning podcasting and music production into a full-time career. Your support means everything to me!
You will be supporting:
Indie United - Indie United is a podcast series that explores indie game development and beyond. We invite industry professionals to talk about the latest game development tools and tips on breaking into the industry. Link: https://anchor.fm/john-montoya
My passion for music, the video game industry, and helping others!
As my community grows, I will offer neat incentives for my Patrons. Thank you for joining me on this journey!
ABOUT ME
My story began at an early age when my older brother introduced me to the Super Nintendo Entertainment System (SNES). The games that I played the most were Donkey Kong Country and Super Mario World. Years later, I found myself still fascinated by the hardware of the console. I fell in love with the complexity of the sound chip and knowing that composers had very little memory to work with. It wasn't until I was an adult when I began to compose chiptunes using SNESGSS, a tool that allows me to export music data to an actual SNES. I knew from an early age that I wanted to compose music for video games. I started teaching myself how to produce music when I was still in elementary school. My first digital audio workstation was FL Studio 6. Once I grasped the basics, I uploaded video game music remixes and loops to Newgrounds, an online community and portal for free Flash games. For a while, I developed and released Flash games for Newgrounds. I met a pixel artist who was working on a small indie game that needed music. She asked me if it would be okay for her to send my music to the developer. At the time, I was a freshman in high school with little experience composing music. To my surprise, the game developer asked me to create music for their game. This marked the beginning of my professional journey into the game industry.
In 2011, I reached out to one of my favorite content creators, Jory Caron. He hosted the popular YouTube series Is It A Good Idea To Microwave This? He started his own YouTube channel after the series ended. I sent Jory a message on Facebook with no expectation of him ever responding. About a year later, he asked me to compose music for his videos. I eagerly accepted his offer. I created original music for his videos between 2012 – 2014.
Jory's goal was to provide me with a platform to help my career grow. He introduced me to someone who worked for Jingle Punks, a production music library, and publisher. He wanted to help me join their roster because he was "impressed that I was able to release commercial-quality music at the age of 17." He sent me submission guidelines and coached me on how to increase my chances of joining their roster. In September of 2013, I joined Jingle Punks as a production music composer. Since joining, my music has been placed in several high-profile television shows and advertisements all over the world.
From 2014 to 2015, I was the chair holder and founder of my local IGDA (International Game Developers Association) chapter. I mentored students at Texas A&M University and hosted lectures related to the video game industry. Unfortunately, I had to step down and close my chapter due to the lack of interest from local game developers. In 2015, Sebastian Wolff invited the community to remix music from Final Fantasy VII. That moment marked the birth of Materia Collective, a video game publisher responsible for releasing soundtracks from UNDERTALE and others. I was an active member of the Materia Collective until 2016.
In 2017, I founded the Surviving Indie Organization, an online resource hub that creates and curates content specifically for independent game developers. In 2020, amid the pandemic, I decided to move away from Surviving Indie because I wasn't able to keep it afloat. However, I still host panels and discussions about topics related to indie game development and the entertainment industry as a whole. Some of the places I've spoken at include MAGFest, PAX East, and Classic Game Fest.
Nowadays, I am mainly focused on casting voiceover and working on building my fanbase. And that's where you guys come in! Thank you for joining me on this journey. It's gonna be a fun journey, I can promise you that. :)
When I reach this goal, I will create an archive of previous live streams/Indie United episodes so my Patrons can watch them any time they like!
1 of 1
Become a patron to
Connect via private message
Recent posts by John Montoya
How it works
Get started in 2 minutes