Ken Boe
is creating experimental poetry and painting.
Select a membership level
Art Appreciation Level 1.0
Limited (1 remaining)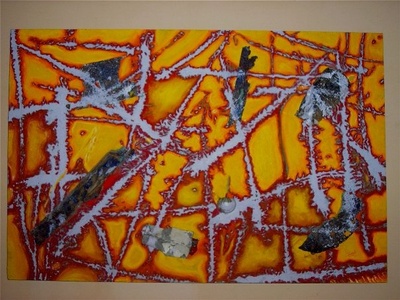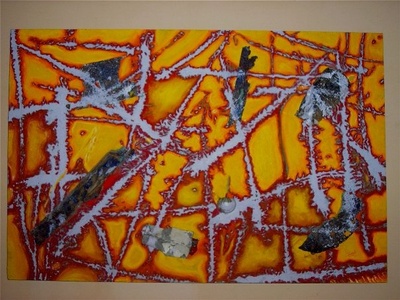 Check out all my tiers below. A minimum sponsorship of 5$ per month is currently being requested. Please scroll down to see all the tiers of giving and receiving. Lower amounts have sold out but remain unchanged.


Image: Missoula Broadway Boogie Woogie. Found object whip painting on panel (objects from the river where it was filled in with junked Model-T era cars to build Broadway and the old Missoula hospital decades ago.) 1999, Sold.




Join Tier at a minimum of 1 dollar:

Sponsor Ken Boe's Work!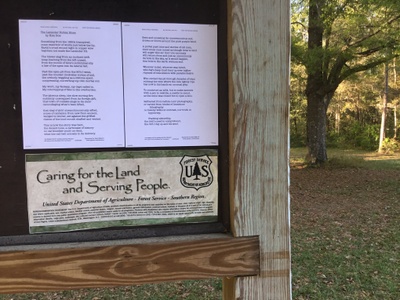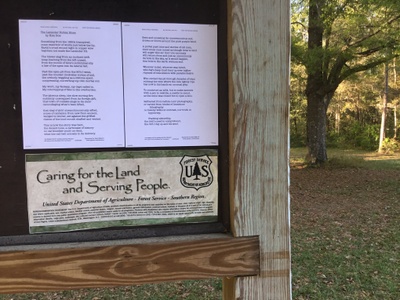 (KEEP SCROLLING DOWN FOR MORE OFFERS)

Image: A posting of one of my poems onto telephone poles and bulletin boards for the Bisbee Poetry Normalization Project. This one is in some national forest out east that a patron of mine posted for me. Let me know if you want me to pull down an old beat up one of these for you, and commission an artwork out of it.

Join Tier at a minimum of 5 dollars a month, just to help out, but down the road I'll definitely surprise you with something if you hang in there with me. ($10 a month to sponsor a poem with your ideas as prompts, and $15 a month to get bonus 5" x 5" Player Piano Paper Piece. We'll figure out one that you like): 

Sponsor A Ken Boe Poem 2.0
Limited (28 remaining)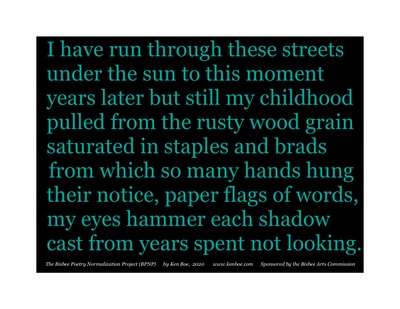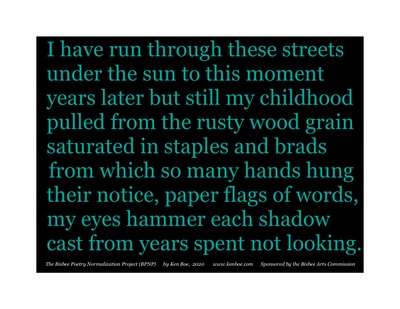 (KEEP SCROLLING DOWN FOR MORE OFFERS)


This is your chance to influence and collaborate on an original Ken Boe poem. This is the new minimum price due to the effort it requires of me, that I must put into writing these poems, and the development of my techniques. Once I get enough sponsored poems I will publish a chapbook of all the poems from this series, for you. 

Once a year I'll work on a new poem using 2 ideas from you. Ideas can be anything, such as conceptual fragments: A half-sentence snippet from your own writings, a dream, eves dropping, idioms; ideas which seem opposite to each other; one idea from each spouse, anything off the top of your head, etc. I will retain all rights to the poem, but will try to get you credit when published where possible. Includes the Ken Boe Arts and Poetry Manifest (basically whatever I publish in my posts.) Include address so I may send documentation from the poem I write, and any surprise gifts, or if you bump up your amount for bonus artworks.


Image: One of my poems for posting on utility poles and bulletin boards for the Bisbee Poetry Normalization Project (BPNP.)

Join Tier at a minimum of 10 dollars a month ($15 to get a bonus mini-artwork):

About Ken Boe
"The universe looms in the desert, removed from urban chatter, where Ken Boe, and his art, seek the intersection of humanity and something larger." — Paul Klein 
Art Studio Portrait In Panorama, by 
Dennis Galloway, Bisbee Arizona.
Subscribe by end of the month to read posts, such as The Fires Of Yellowstone. It's a dollar a month minimum, though for a little more I offer bonus artworks which one day will be worth their weight in silver and gold, and at this moment are designed to trigger your own imagination. What's that worth? See tier levels and reward levels to subscribe at.

I live and work in the bizarre struggling art town of Bisbee, Arizona. Previous to that, in Arizona, I lived at Thought Crime in Phoenix, The Grand Canyon, and Miami Art Works in Miami Arizona (SEE ABOVE VIDEO), where I was a founding member of the open source-like Miami Loco Arts Festival. I've also worked in Yellowstone National Park for over 20 seasons which is why I've lived in a number of places in-between seasons, even Kansas!, always trying to somehow get set back up and make art. Now I own my own place and am more often working year-round and exclusively on my art and writing. Originally from Evanston Illinois, with one of the best public school arts programs in the country, I then attended the School Of The Art Institute of Chicago on a small scholarship, later graduating from SIUC. I've also attended Columbia College, UIC, and audited coursework at Reed College. 

I've been anticipating my work's evolution for several decades, developing various ideas, methodologies, material-consciousness, and distinct series of works toward which I am readying myself to hybrid together into an ultimate meta-series of new large works on panel. The current stage consists of exhausting what I call the image-ontology of the various series I am offering to you at right. This also includes a series of large canvases not part of the fundraising effort.

"Through this creative crowdfunding effort, I look forward to being able to establish a more sustainable routine and practice as a full-time artist, poet, and playwright. And there's all that theory and research that I'm working on, so essential to my process. The process of interacting with my sponsors and collaborators will also be energizing as I weave the projects and my commitments through the series of works, ideas, and creative infrastructure I've set up at home, for my life's work, in Bisbee. I've tested myself to my satisfaction through an experimental fundraising effort asking people to sponsor poems, collaborative. A new version of that program you can now subscribe to in my second Patreon category of giving, top right below Chuck Alton's photo of me while recording the recent podcast "Getting Poetry" In Bisbee. (See link to that below) Contact me anytime, and please look forward to your inbox for my Ken Boe Poetry and Arts Manifest email.""Here at my art compound, over looking Mexico, I've over a ton of art supplies of various natures that I work from. I'm engaged in what I call "Counter-Realism" which is kind of a spin on the term counter-intelligence. I see that we are constantly barraged with a lie, often called realism, in all facets of the modern consumer and aesthetic life. I deconstruct the techniques of common art practice, and digest them in my own ways. For instance, what is content? On a can of soup, it's the ingredients. In the arts, it's often assumed to be story. But story is just one ingredient. All the media, such as oil paint versa acrylic paint, are sentient content as much as "subject", though only the most experienced art collectors, curators, or artists consciously notice this. Unconsciously we probably all notice this. And then there are all the other techniques of an artist, as small as a particular way of holding the brush, or how I paint with a whip on occasion; these things, too, are part of a work's content. So how one approaches our societal myths of realism really give you away at this level of being an artist.""I have several art studios and places for writing poetry around my property. Like seasons, they have their own weather. Their own moods, their own materials, their own content. While it's all a bit of a mess, maybe that's the ambiguity that glues it all together. For instance, here are a couple of inter-relating ideas:1. Hang tight, sharp, perfectionist artwork on a rough crooked wall, such as an old brick wall. Hang rough chaotic artwork on a smooth wall, such as a new wall neatly drywalled and painted in an organized home or office.2. Artwork should not be redundant with its environment. Do not have paintings of food at a restaurant, for instance. Artwork provides a kind of subconscious extension to the consciousness of an environment. It is an expansiveness, at least for bright people who will engage each other in that environment intellectually, emotionally, imaginatively. It is the synchronic vocabulary of our time together as the environment we share is the language we share."

  "Over the last 30 years or so I've developed various original techniques, or techniques morphed out of various traditions, ideas, uses of materials, and processes. Some of these are series of works, you could say, in the natural pattern to focus within certain perimeters. Each of these has to go through its own evolution. The long view of this is that only after many years of these explorations will the higher level of evolution take place which I am entering now. That is the level of hybridizing all my previous techniques and materials projects, languages, and experimentation.
In the Shadow-effigy and Manual Kind series I am building into permanent frames into a combination of plasters, sometimes experimental frescos, with found objects, shadow work, waxes and tree resins, and oil paints. I am not trying to tell the viewer what to see but create a portal for your own imagination. In this work it was interesting to witness much of the audience seeing a vagina, while others seeing a path or a portal."

"Concerning the large canvas, Surface Tension, I'm using my whip painting technique, which often gives a sense of "abstract-expressionism". Technically, I liken the whip painting as "action print making." Often done with oil paints, in this variation I actually whipped the canvas with a gluey "gesso-grosso" or plaster. Over this I applied a clear bees wax, and over that oil paint, which then is moved around with heat. The rest of the work is oil paint and graffiti marker. It is a hybridization of techniques on the way to where I am going as an artist, yet a significant work in its own right."


The "Getting Poetry" In Bisbee Roundtable Discussion with Ken Boe, and nationally known poets Dick Bakken, and Michael Gregory. Includes readings by all 3 of us, and a good amount of discussion to enlighten you on our processes as poets:
https://www.youtube.com/watch?<wbr>v=rutpTYuBFNo
(Includes my reading of a Meg Swaid poem.)
You can get, or get your library to get, my black box theatre play for the stage Enemy Towers, in the Greylight Anthology:
https://books.google.com/books/about/Greylight_The..
Edited by Don Elwell
Read and critique my screenplay Grey Propaganda on Amazon:
https://studios.amazon.com/projects/224
Find me on social media:
https://www.facebook.com/kenboe
https://www.twitter.com/kenboe


Adding images of my work regularly to Instagram. Click kenboe.art, upper right corner of the screen, if the page doesn't load:
http://www.instagram.com/kenboe.art
† In The Ken Boe Poetry and Arts Manifest, some white papers on the appreciation and philosophy of art may be augmented with, or presented in the form of videos, video discussions, podcasts, MP3 sound recordings, or other content I find useful.
*Paul Klein is a SupporTED Mentor for TED Fellows. He lives in Chicago, where I grew up, and was the Chicago Society of Artists Man of the Year in 2006. I met Paul when he featured at his gallery a large showing of works by William Burroughs, who was appalled at all the punk rock junkies who showed up to worship him. Burroughs wanted collectors!  From 2004 to 2015 Klein promoted Chicago art and artists by writing and distributing ArtLetter. He was the Managing Director of The Briddge Group, the premier Art Succession Planning Group in the country; was Art Consultant/Curator for the expansion of McCormick Place; and owned and operated Klein Art Works from 1981 to 2004. He founded Klein Artist Works in 2010, from which he continues to guide artists in their careers:  
http://www.kleinartistworks.com


My Goals:

To insure my capacity for a Productive Routine and Survival as a working artist and poet. 



1 of 1
By becoming a patron, you'll instantly unlock access to 44 exclusive posts
By becoming a patron, you'll instantly unlock access to 44 exclusive posts
How it works
Get started in 2 minutes