Knitty
is creating a Knitting Magazine
Select a membership level
mellow ($2 per issue)
Your dollars add up!
Thank you!

Mellow Patrons get:
Knitty's Patron-only emails
private access to our Patron news feed 
Patron-level labelling (your name in the color for your support level) at our brand-new Discord server!
Includes Discord benefits
tangy ($5 per issue)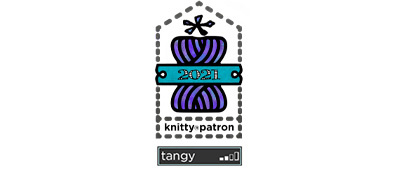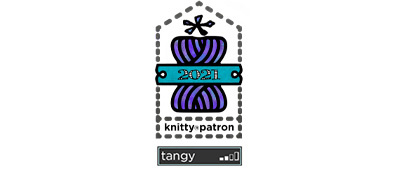 You are
fabulous
! Take a hug! I'm hugging you! Tangy Patrons get:
secret password to every Knitty issue 24 hours ahead of everyone else!
Plus
everything
from
the Mellow level!
Includes Discord benefits
piquant ($12 per issue)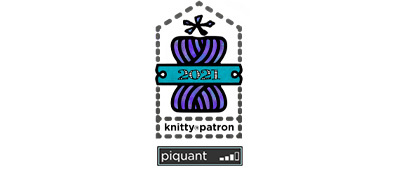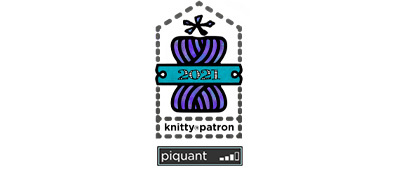 Your epic support is blowing our minds!
More hugs! Piquant Patrons get:
a 15% off coupon from an indie dyer and an indie designer each issue for the run of that issue (Note: dyers and designers are paid for their participation, and we are focusing on diversity as we select participants)
access to a fun Zoom Hangout with editor, Amy, and the dyer and designer from that issue's coupon program (depending on availability) around the time the Surprise goes live. The video will be available to view later, if you miss the live event.
Plus
everything
from
the Mellow–Tangy
levels!
Includes Discord benefits
About Knitty
In 2002, Knitty freaked people out. We published
the first issue
of our online knitting magazine when there was nothing else like it on the internet. It was completely free, and it didn't stink. In fact, it was pretty good and it surprised a lot of people. I created Knitty to collect knitting talent from all over the web and publish it in one professional-looking place where it would be properly edited, showcased and get the recognition it deserved from knitters worldwide.
And that's what we've continued to do, for the last 20 years: seek out and publish amazing knitting patterns, encourage and expose more inspiring work from budding knitwear designers, share great patterns from names you already know and love, and showcase great knitting yarns and products. We have helped launch the careers of some of the most talented people in the handknitting industry. As more and more people have become designers thanks to the ease with which they can self publish their work, we continue to bring the brightest and best to your attention, helping them stand out and get the notice they deserve.
Many of the most legendary internet-instigated knitting patterns and techniques found their audience through our pages: the iconic
Clapotis
, the mind-blowing
Skew
sock, the inspiring
Lizard Ridge
blanket, and the body parts we love to knit – the 
Womb
, the cute and cuddly reproductive organ; and
Tit-Bits
, a functional solution for those who have lost one or both breasts. And so many more...
We are proud of our role in the online knitting world and we want to continue to uphold that mission for the benefit of readers like you, and the designers, patterns and knitting products you've yet to see. In order to do that,
we need your support. 
This ongoing support allows us to count on a reasonably stable income so we can continue to pay our staff and contributors fairly as we produce the best possible magazine for you. It allows us to focus on creating, rather than fundraising. Patreon helps Knitty grow and thrive.
Do you have to pay? Absolutely not
. Knitty will still come out every 3 months absolutely free, for as long as we're able to produce it. But could you pay? Would you contribute a few dollars an Issue to thank the contributors for their work and to make sure it can continue? For all the enjoyment you've gotten from Knitty over the years? To make sure that you don't miss out on the next
Wolkig
cowl,
Wavedeck
shawl, or
inspired sock
designed by a ridiculously talented 15-year-old high school student?
What do you get in return? The different reward levels are at the top of this page. I hope there's one that feels right to you. 
Being able to connect with Knitty readers like I'm going to be able to through Patreon has me super-excited to meet you all, and hear what you're thinking, working on, dreaming about. I am spending time almost daily on our new 
Discord server
. 
Here's what Knitty Patrons have helped make happen since 2015:
- we raised the amount we pay our staff and contributors (writers and designers)
- we transformed new Knitty issues into a much more mobile-friendly format
- we reduced all our Ad prices and increased Ad sizes to help small businesses
- we created
$10 Bizcard ads
so no small business is left out
And most significantly, this funding has replaced almost all lost advertising revenue, and kept us funded at a functional level.
We would not be here without our Patrons' support.
Two dollars every Issue from a large number of our readers
would really add up. That's just $8 per year. A larger pledge will make an even bigger difference. But if every person who enjoys Knitty puts two dollars or more in our coffee can, that would quickly add up to a lot of dollars over the year. It means a secure future for Knitty and for our readers.
How it works: When we release a new Issue, I send out an official New Issue post that says we've made something and released it to our Patrons. You then have to the end of that month to decide if you still want your money to go to Knitty or not. You're not stuck supporting something you don't love. If you leave things be, we'll get your dollars at the beginning of the month following a new release. The surprises are part of the Issue (no extra charge). So you'll only be contributing 4 times per year, no more.
(If you have about 6 minutes, take a look at what the Knitterati has to say about us.)
More questions?
Read our Patreon FAQ page.
Thank you for your support for the past 19 years, and for your help in ensuring Knitty stays strong and vibrant into the future!
Amy
[editor, Knitty.com]
Update: November 2021

Thanks to the support of our Patrons, we are still here.

As as result of the first burst of Patron funding in late 2015, we were able to give our staff and contributors a long-overdue raise to a much fairer level of compensation, which we continue to be able to maintain. We were also able to launch (in our First Fall 2016 issue) a brand-new version of the Knitty site, designed to work with smartphones and tablets of all sizes. This Responsive redesign was a major overhaul of the site, and our Patrons' support made it possible. 

Soon after, we reduced our ad prices and increased ad sizes to help small fiber businesses, and our prices have stayed low ever since. And in 2020, when the world shut down due to the pandemic, we were able to reduce our Bizcard prices from $100 per issue to $10, so almost everyone can afford to share their wares and services with our readers. We couldn't have done this without our Patrons.

At 3000 Patrons, we're able to pay our contributors and staff, and cover our bills and expenses. At 4000 Patrons, we would be able to give our contributors (the designers who create the patterns we publish) a noticeably larger fee, and in 2022, that's our primary goal. 

However, if funding decreases, we will not be able to continue to publish Knitty.

If you're not yet a Patron, please consider joining us!

If you are a Patron, we need your support to continue and hope you will stay with us. You are the reason we're still here right now.

xo
Amy
[editor, Knitty]



1 of 1
Become a patron to
Unlock 252 exclusive posts
Connect via private message
How it works
Get started in 2 minutes