Knox Harter
is creating theatre, dance & burlesque works in a unique vintage aesthetic.
Select a membership level
Enter the House of Harter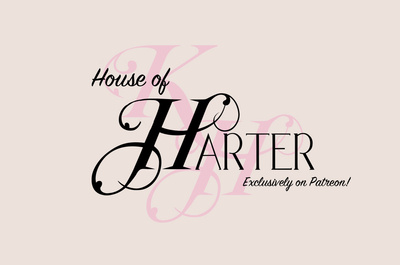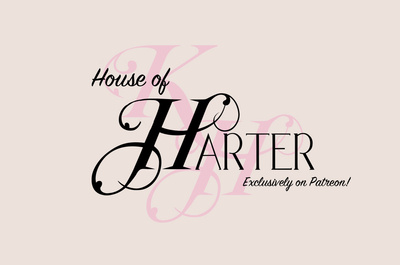 I POST DAILY, ALL IN ONE PLACE!

Works in progress, behind the scenes content, plus a personal video weekly update on me and my work every Monday!
TEIR INCLUDES:
Weekly *uncensored* video diary update every Monday!
Methods to my training, personal rehearsals and performance experiments
Works in progress in choreography, costuming, writing, and general creation
Full photos sets of social media content, including unseen photos
Finished video/photo projects exclusively for Patreon
BTS content from sets and backstage
Exciting progress while in school of Event and Venue Management
Costumed readings of literary classics (use title to search tag)
PAST READINGS AVAILABLE: The Great Gatsby, Through the Looking Glass and What Alice Found There, Alice's Adventures in Wonderland, A Christmas Carol
About Knox Harter
Welcome To The House of Harter ~ The Artistic Residence of the Cheesecake Darling
Enter the House of Harter: my online residence for all my creative endeavours. Take a peek into all the work I'm doing since the beginning of the pandemic, and have continued to create as I develop into the next phase of my career as a dancer, burlesque artist and theatre creator. See various steps of creation, plus a weekly vlog every Monday
exclusively
on Patreon! This is the ONLY place you can see exclusive behind the scenes processes and content. There is a wide variety to behold, whether you want to see entire photos sets meant for social media, how I train, my costumes and projects in progress, or even something a little more
scandalous,
I invite you into my house!
***UPDATE***
I have put all my content into one tier at only $7!!!
Get to see content, BTS, work I'm doing while in school and so many projects I'm working on!
******************************
WHO IS KNOX HARTER?
Known as the Cheesecake Darling,
Knox Harter has the ability to captivate, allure, embarrass, intrigue, swoon, delight, amuse and seduce audiences all over. Raised in the woods of Northern Ontario, she was brought up to be wild, independent, and joyfully defiant. Knox spent her lifetime training in numerous dance styles, especially ballet, modern, jazz, contemporary and physical theatre. She learned how to be a proper lady with etiquette training, but has been selective in its application. Although she excelled in her studies, she proved to be a fiery little imp when she wanted to be, often telling tall tales, flirting with gentlemen and dancing in the street. Knox has always kept her child-like playfulness as a young woman, coercing and teasing all that cross her path with ocean blue eyes. This cheesecake darling loves nothing more than for you to watch her dance and enjoy her company, and she in turn will make sure you leave feeling nothing short of butterflies. But be warned, this sweet little ginger cat has claws, and can eat you whole if she wants, or worse, break your heart. With a reputation for versatility, an infectious energy, and a powerful performance quality with technical skill, Knox has become a name to watch for in the burlesque scene.
Knox is known for her emotional performances with dynamic movement and impressive physical ability. Her presence on stage and in front of a camera is undeniable. Knox's  repertoire consists of full and lively characters ranging from sweet and humorous to severe and sinister. Her intensity radiates into an audience for an engaging and thrilling spectacle. Be warned, she has been known to step past the fourth wall, making friends with patrons and creating unforgettable, and one-of-a-kind performance moments.

To see Knox's extended performance resume, click HERE.
I try to post everyday! Currently I'm back in school; join me on this next new adventure through Patreon!
1 of 1
By becoming a patron, you'll instantly unlock access to 746 exclusive posts
By becoming a patron, you'll instantly unlock access to 746 exclusive posts
Recent posts by Knox Harter
How it works
Get started in 2 minutes