Kristen Goodman
Creating radical joy and connection through music and experiences
Select a membership level
Official KG Fan Club Member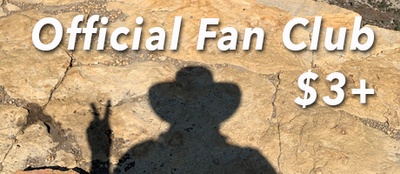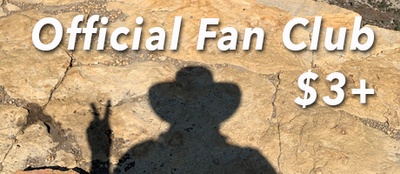 For the cost of a cup of coffee, you can directly invest in the future of arts and entertainment. In return, you'll get access to exclusive Fan Club posts, early notification about upcoming shows and events, and the satisfaction of supporting an independent artist.
Behind-the-scenes content
Lucky 11 Fan Club Member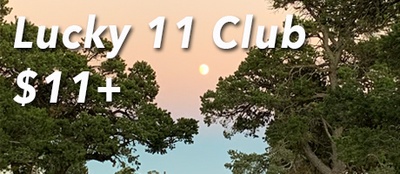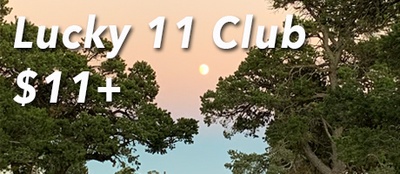 All of the benefits of the previous level,
PLUS invitations to all the Musical Travelogue premiere viewing parties (a $15 value per event),
and exclusive events for $11+ club members.
A big shout out to all my original Patreon members who signed up at this level when it was the only level I offered!
Behind-the-scenes content
Producers' Circle Fan Club Member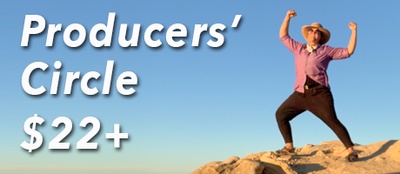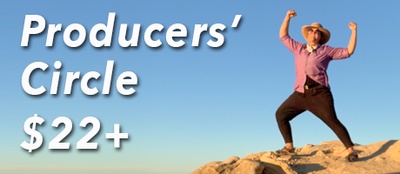 A potentially collaborative level for those who can contribute more and would enjoy having access to exclusive request concert events and special posts for only Producers' Circle members and above. As I write new material for episodes of my Musical Travelogue, I'll be sharing my journal writings and video blog entries with members at this level, asking for your feedback as I shape my new work.
Includes all the benefits of the previous levels.

Behind-the-scenes content
About Kristen Goodman
Welcome to my Fan Club!

This is where I share my creative process as I write new songs, create new stories, and manifest new dream shows. This isn't the perfectly polished version of myself that I try to present to the world. This is a more vulnerable version of me as I practice songs and experiment with new ideas. I hope you'll find some joy, beauty, humor, insight, and even a stronger sense of connection to me and this community. Thanks for being here.

Prior to the pandemic, I was living in St. Louis as a full-time professional singer, performing artist, and event producer. In 2017, I released my debut EP Album, I'm Ready. In 2019, I recorded a forthcoming live album with my Big Band. I was touring in the US and Canada, while my alter-ego, Captain K. GoodLove, was singing in shows and burlesque festivals across the country. I was proud to be an independent performing artist who was busy making a living in the gig economy.  

Then the pandemic hit, and practically overnight, I went from having a completely full schedule to absolutely nothing on my books for the foreseeable future. I was devastated, but not entirely defeated. I began to reevaluate my priorities.

I felt a calling to take an EPIC journey.

In spite of looming car troubles, lack of funds, raging wildfires, and a global pandemic, in the Fall of 2020, I packed up all my belongings and left St. Louis- my home of nearly twenty years- and I hit the road in my Little Rollerskate car for a six-week solo camping trip from St. Louis to California.

This was a life-changing adventure, and I've been sharing my experience with my patrons the entire way. I've been creating a Musical Travelogue series featuring photos, videos, stories, and songs from my travels. These episodes are currently only available for streaming to my fans here on Patreon.

In October 2020, I made it to my destination in the Eastern Sierras. This past winter in the mountains has been one of the most happy, healthy, and healing seasons of my life- thanks in large part to my awesome aunt and uncle with whom I've been living in Mammoth Lakes, CA, and also to you, my monthly supporters. I'm so grateful for this much needed time to retreat, regroup, and refresh.

And now, just as the Performing Arts industry is coming back to life and as the world at large is emerging from isolation, this winding journey is taking me to an exciting new chapter of my life… New York City!

This Fall, my sister, Sarah, and I will be attending grad school at BerkleeNYC - a brand new campus of Berklee College of Music in Manhattan! We will be pursuing our Masters of Arts in Creative Media & Technology. My specialization will be Writing & Design for Musical Theatre, and Sarah's specialization will be Live Experience Design. Together, we are going to collaborate with the brightest and most talented creatives of our generation at POWER STATION, an historic recording studio and state-of-the-art black box theatre facility just blocks away from Broadway!

A TOTAL DREAM COME TRUE!

I couldn't be more excited to take my creative work to the next level and to share my special brand of music and immersive art on a broader scale! This next chapter is going to be hugely EXPANSIVE… and expensive!  LOL

That's where YOU come in! *wink wink*

By joining my monthly Fan Club, you are quite literally investing in the future of Arts & Entertainment. You are directly contributing to the Performing Arts Renaissance that I believe we'll be experiencing in the coming years. And you're helping this Independent Artist breathe easier as I navigate full-time grad school and paying my bills in one of the most expensive cities on the planet. 

The monthly support I receive from my Patreon members is absolutely vital in my ability to survive and thrive as a full-time artist. I am humbled and deeply grateful for your continued support.

I'm looking forward to connecting with you here and sharing my videos, songs, and stories. I invite you to peruse the levels and benefits to see which membership tier is right for you. Thank you for contributing what you can. If you have any questions at all, please feel free to send me a message at [email protected]

THANK YOU FOR HELPING ME SHINE MY LIGHT!

Love and Gratitude Always,
Kristen
By becoming a patron, you'll instantly unlock access to 64 exclusive posts
By becoming a patron, you'll instantly unlock access to 64 exclusive posts
Recent posts by Kristen Goodman
How it works
Get started in 2 minutes