Kyrgyz Space Program
Creating the first Kyrgyz satellite, built by girls
Select a membership level
Valentina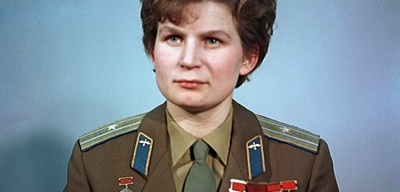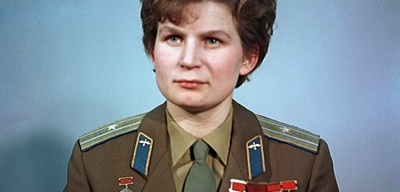 As Valentina Tereshkova's flight was important to inspire women to explore space, this smallest donation is fundamental for the Kyrgyz Space Program to become a reality.
Reward:
You'll be able to tell your grandchildren that you helped a truly historic event to happen!
Special tier against hate speech online
Limited (75 of 100 remaining)
This reward was created as a response to the growing hate speech online that our girls started facing since we announced the project.
Please use it if you read
Bektour Iskender's post on Facebook
. If you don't understand Russian, we will publish the English language version later.
Reward:
You'll be able to tell your grandchildren that you helped a truly historic event to happen!
Svetlana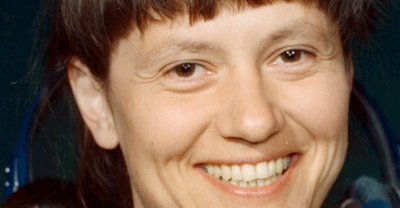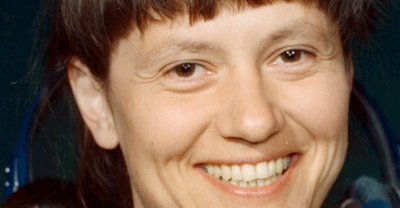 Svetlana Savitskaya was the second woman in space. After her flight in 1982, sending women to space has become much more regular than before! Be like Svetlana!
Reward:
You'll be subscribed to our exclusive patron-only posts that will notify you about the latest developments of the Kyrgyz Space Program.
About Kyrgyz Space Program
The main description is dedicated to the general information about the program. For updates and news check out the Posts section.
We are running a school of satellite-building for girls from Kyrgyzstan, a country in Central Asia.

Wait! What?


Yes. A group of girls from Kyrgyzstan has gathered to build a CubeSat, a miniature satellite that will then be sent to the orbit.
March 5, 2018, Day 1 of the school.
But why?


Because we are tired of 
discrimination against women in Kyrgyzstan
. This way we want to prove to the whole world that girls can create anything they want. This might sound obvious to you, but unfortunately there are still too many people who don't believe this.
Is it so easy to build and send a satellite to space?
It is not that easy, but it is also not as difficult as many people might imagine. In fact, CubeSat is 
the most popular class of satellites among amateur space explorers
. The cost of its production can be as low as $100,000 (this is really low for a satellite!), and at the same time it does really count as a satellite! (
VERY IMPORTANT UPDATE:
The reality shows that $100k is not enough for a CubeSat, especially when the team is doing it for the first time. Our current total budget is $300k, but this is still very low for a satellite!)
If we build this satellite, it is going to be the first satellite produced in Kyrgyzstan. Isn't it cool that it will be designed and built by girls?
What will the satellite actually do?


The first satellite will be extremely simple: it will send and receive signal. For the amateur team that works on it, it will be an important foundation to learn about how nanosatellites are designed and launched in general. They will also learn to send and receive signal when our CubeSat is floating above the opposite side of the Earth.
We thought about adding some more functionality, but all of our mentors (including NASA engineer Camille Alleyne) advised our team against it. The first satellite should be simple, otherwise there is a huge risk that the team will never launch anything. Also, we are quite limited in terms of budget to send anything more complicated.
But having an experience with designing and launching a very simple CubeSat will allow our wonderful team to build more complicated satellites in the future.
Who are 'we' you are always referring to?
We are Kloop Media Foundation, the organization based in Bishkek, Kyrgyzstan. We are most famous for the media outlet that we've been running since 2007: it is called Kloop, and most of its authors are young people aged 14 to 25. They cover politics, 
investigate corruption
, and report on human rights violations.
Despite the young age of its authors, Kloop has become one of the leading online media in Kyrgyzstan, and 
was even featured at TED
.
We decided to reach new heights, and in 2016 Kloop Media launched new courses on programming and robotics.
Unfortunately, robotics course was mostly attended by boys. This is when we decided that we should launch a STEM course aimed specifically at girls.
The same year Bektour Iskender, one of Kloop founders, met Alex MacDonald from NASA at TED Summit. Alex travels around the world inspiring people to launch local space programs. After hearing what Kloop Media does, he proposed the idea of setting up Kyrgyz Space Program, saying that launching satellites has become "as cheap as never before".
We at Kloop Media then decided to combine two ideas (STEM for girls + satellite), and that's how the satellite-building school for girls was born.
What is the team behind the project?


The school started on March 5, 2018. More than 100 young women attended various courses at the school, and by 2019 a dedicated core group of 10 people emerged from this group. Three of them were hired as staff at Kloop Media and working on a satellite has become their full time job. Five more girls are receiving stipends and are able to dedicate half of their time to the space program.
Two more people spend significant amount of time on a voluntary basis.
$829.67 of $1,000
per month
Reaching $1000 a month will allow us to assemble the first prototype, and test it on the ground.
2 of 5
By becoming a patron, you'll instantly unlock access to 11 exclusive posts
By becoming a patron, you'll instantly unlock access to 11 exclusive posts
Recent posts by Kyrgyz Space Program
How it works
Get started in 2 minutes