Latinitium.com
Creating a community with resources for learning Latin.
Select a membership level
SODALES PALLIATI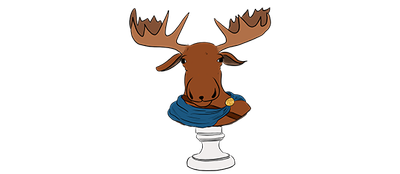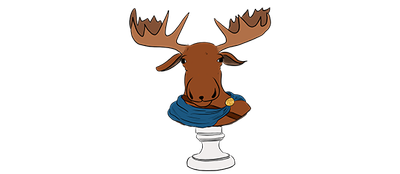 • Access to Latinitium's community and the patron-only-feed.
• Weekly video messages in Latin every Friday.
—
• Aditus ad societatem Latinitii nuntiaque patr(e)onis dicata.
• Pelliculae hebdomadales cum nuntiis singulis diebus Veneris 
SODALES TORQUATI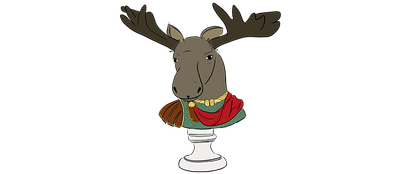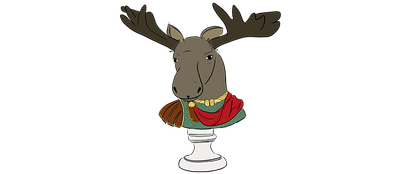 Videos in Latin! Most Fridays we will publish video lessons in Latin or Early access to future YouTube-videos about expressions, texts, tips, and more. The level is intermediate–advanced.
Access to the Video lesson archive, including the "Loci et Locutiones" series (expressions and texts explained in Latin).
Latin audio archive
Everything from the $1 tier.
—
Pelliculae! Plerumque diebus Veneris scholas camera exceptas edimus in quibus tractantur cum alia tum locutiones, loci, consilia.
Aditus ad seriem antiquam quae "Loci et Locutiones" inscribitur (loci et locutiones Latine explicantur.)
Varia Latina quae auscultetis
Huc accedunt omnia quae in gradu $1 praebentur.
SODALES LAUREATI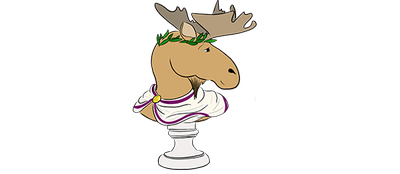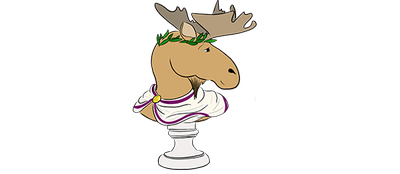 The opportunity to suggest topics for videos, audiobooks, articles or anything really. 
Everything from the $1 and $9 tiers.
—
Facultatem proponendi argumenta, pellicularum et spectacula!
Huc accedunt omnia quae in gradibus $1 et $9 praebentur.
About Latinitium.com
Salve!
I'm Daniel Pettersson and together with my girlfriend Amelie Rosengren, I run 
Latinitium.com
. At Latinitium we create audio and video material in Latin and gather all kinds of resources for everyone wanting to learn, already learning and/or teaching the Latin language. We love Latin! We believe it should be treated as a real language and that it's a language for everyone and the key to a rich literary heritage!
Why Patreon?
We aim to create a home for all things Latin, containing everything you can possibly need on your journey through the Latin language. We also want to provide access to interesting research by inviting scholars to write articles about their work. But most of all we create! We create video lessons, articles, audio, books and learning materials in and about Latin ourselves. This is where you come in.
We work tirelessly with this enormous project that takes a lot of time, effort, research and money. A dollar here and there as support would make a huge difference for Latinitium's future. It would help us pay for boring stuff like the domain name, software, cords and isolation panels, but also enable us to grow, to give us the means and the room to get better.
*

Salve!
Mihi nomen est Daniel Pettersson. Una cum Amelia Rosengren, amica mea, Latinitium procuro. Apud Latinitium.com subsidia audienda, spectanda, legenda praebemus eis qui Latine discere volunt, qui iam discunt, qui docent. Linguam Latinam amamus quam arbitramur esse pro vera lingua habendam et omnibus debere ad hanc linguam eiusque thesaurum litterarum aditum patere debere.
Cur Patreon?
Latinitium eo consilio condidimus ut esset sedes omnium rerum Latinarum, ubi reperires quidquid utile esset iter per linguam Latinam facientibus: voluimus omnia ita in unum locum congesta praebere ut facile invenirentur talia qualia sunt ligamina ad alias sedes utiles, indices scholarum serierum. Invitamus etiam homines doctissimos qui de investigationibus suis scribant quo plurus quid fiat in universitatibus cognoscant. Ante omnia autem ipsi res conficimus: pelliculas, podcast, symbolas idque Latine. Hic vestro subsidio opus est.
Huic tanto incepto operam assiduo damus, quod eget plurimo tempore, opera, investigatione, pecunia. Vel singulos igitur thaleros in hoc inceptum collatum multum conferet ad Latinitium non modo sustentandum sed augendum. Ita pro rebus quarum vel mentio taedium moveat, solvere possimus—dico pro nomine sedis, programmatis, filis electricis, tabulis imaginem vocis absorbentibus. Hoc subsidio vestro poterimus ad maiora tendere!
Thank you! / Gratias tibi ago!
/ Daniel 
Reaching 300 Patrons with all their support and love means that we can spend less time on our regular jobs, and more time on helping people learn Latin and spreading the joy by having more time for producing, video, audio, articles and books. The ultimate goal is to spend all of our time on Latin and Latinitium. This will set us on our way. We will celebrate our 300 Patrons with a livestream!

[LA] Trecentorum fautorum subsidio atque amore poterimus minus temporis in solitis nostris muneribus et plus in provehendis studiis litterarum Latinarum et adiuvandis eis qui hanc linguam discunt. Plus enim temporis habebimus ad pelliculas, auditiones, symbolas, libros faciendos. Illud certe nobis propositum habemus ut aliquando possimus totum tempus consecrare Latinitio.

5 of 5
By becoming a patron, you'll instantly unlock access to 600 exclusive posts
By becoming a patron, you'll instantly unlock access to 600 exclusive posts
Recent posts by Latinitium.com
How it works
Get started in 2 minutes