Braden
is creating LegendKeeper
Select a membership level
Beta Access + Sticker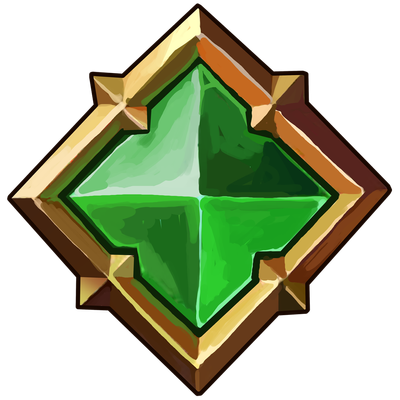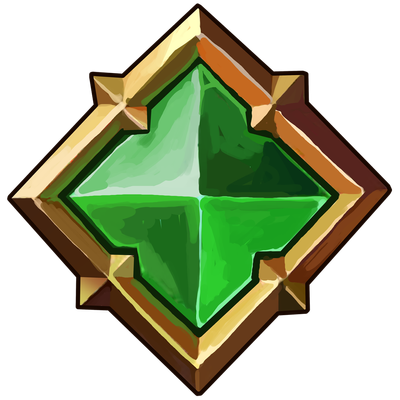 Instant invite to the LegendKeeper closed beta. (Invites are usually instant, but allow up to 24 hours just in case.)
Access to beautiful maps from top illustrators for use in LegendKeeper.
A LegendKeeper sticker that you can apply to your laptop, wall, or forehead. (Stickers will not ship until after the 1.0 release.)
A cool badge on your LegendKeeper account profile after release.
Supporting a small team with the daily development of LegendKeeper.
Lifetime price guarantee for early supporters:
https://www.legendkeeper.com/patron-price-guarante...
Includes Discord benefits
Believer
You believe the world needs more stories, and stand behind the LegendKeeper team's vision.

This tier includes:
* Everything from the lower tiers.
* Lifetime discount on LegendKeeper merch.
* Quarterly video call with the founding team.

Includes Discord benefits
About Braden
https://www.legendkeeper.com

The ultimate writing and organization app for game masters, writers, and worldbuilders.
LegendKeeper is a cloud-based application for building and organizing fictional worlds for authors and RPG enthusiasts. Write articles, upload maps, drop pins, create secrets, and invite your friends to explore it all with a powerful access control system.
Patrons receive an instant invite to the closed beta.

What's in now:

A powerful drag-and-drop wiki system and rich text editor that allow you to create/link articles on the fly
Huge map uploads
Nested maps and pins
Dark mode
Sharing and access control
Automatic link detection to help you connect your articles together in one swoop
In-line article secrets
Tag filtering for articles and map pins. (Want to see all the pins tagged "Dungeon" on the map?)
Full-text search with context highlighting
Full project export
Roadmap:
Content modules for community content like maps and RPG adventures
Join our community

LegendKeeper has a very active and welcoming community hosted on Discord. Join us there to talk to all types of worldbuilders and get started quickly with LegendKeeper.
Get in here!
https://discord.gg/SAqZKBD


Pricing and FAQ
LegendKeeper is currently in Beta. This means that we believe certain core features needed to fulfill our vision are still missing. 
It also means that our price-points and tiers are still being designed.
We are actively working on our pricing and tiers, and have plans to release a new set of prices and tiers sometime in the coming months. 
You can read our Pricing page
to get up to speed on current intentions.
To get answers to many other common questions, 
check out our FAQ
.
Old Stuff, for posterity:
Ever since I became a DM for my DnD group a few years back, I've always thought that managing the rich details of a world was a little overwhelming. I looked for software tools to help me in my quest to become a better DM and world-builder, but I couldn't find anything I was really happy with. As a personal project, I started developing LegendKeeper, a tool for world-builders and game masters to create and manage content for their worlds. I wanted a tool that offered both powerful creation features, that also made my information easy to access.
LK allows you to upload, annotate, and nest absolutely massive maps; create articles about the people, places, and things in your world with rich text editing; link map locations to those articles; and full-text search your world's encyclopedia from anywhere in the app.
LegendKeeper is a work in progress, and I would love your support!
LegendKeeper, copyright Algorific LLC 2021
Expand Team LegendKeeper with another full-time member.
6 of 6
Become a patron to
Unlock 85 exclusive posts
Connect via private message
How it works
Get started in 2 minutes