Liminal Earth Society
is creating a Crowd-Sourced Map of Paranormal Experiences
Select a membership level
Partial Dog Ghost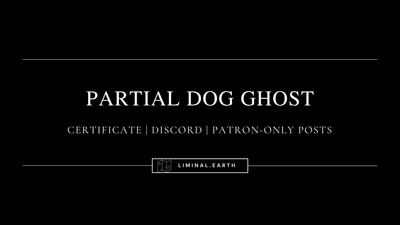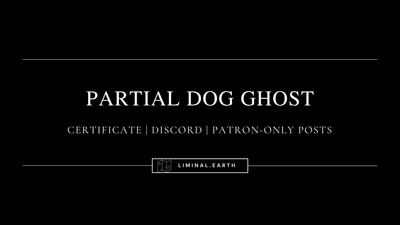 Partial Dog Ghost: That one time you were playing and witnessed phantom dog legs (without a body or head) walk through the playground

PERKS:
Super official membership certificate (after one full month of membership) - you're now a friend of the map!
Invitation to join our Discord server
Exclusive access to Patreon-only posts (including Lens, previous lives, and full length, unedited videos from experiments/expeditions) 
Includes Discord benefits
Desert Root Beer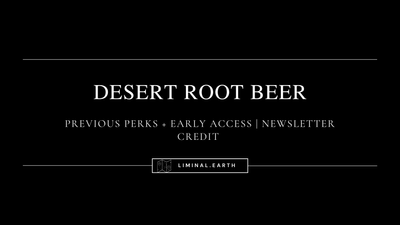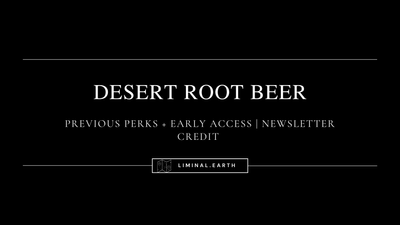 Desert Root Beer: When you're quenched in the desert and accidentally manifest a gas station & your favorite small-batch Root Beer

Previous Perks, AND:
We'll give you a shoutout in our email newsletter 
Early access to Youtube videos & Tiktoks (only this tier and above will see the sneak peeks!)
Once a month, we will give you a Stone Book reading (bibliomancy) - what will your magic sentence be?!
Includes Discord benefits
Gaten Puff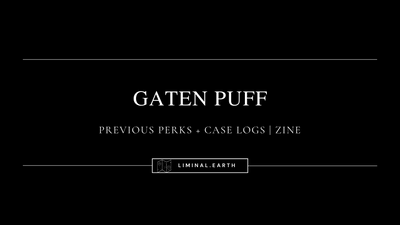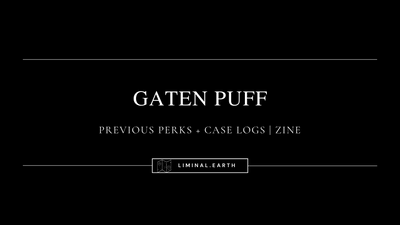 Gaten Puff: A strange snack - interdimensional pizza place staff often try to upsell you this item at the register

Previous Perks, AND:
Super exclusive access to the Liminal Earth Archive -  a weekly "case log" of write ups on submissions, research, and investigations
After 1 full month of membership, you'll receive a copy of our latest zine (zines are released quarterly).
Includes Discord benefits
About Liminal Earth Society
Liminal Earth Society
maintains the original crowd-sourced map of personal paranormal experiences at
Liminal.Earth
. Spooky things happen every day all around us! Instead of brushing these peculiar moments and bizarre encounters off as chance, or mere coincidence, what if we talked about them, mapped them, and tried to decode the message? Seen a spook? Visited by Tiny Colorful Men from Another Place? Watched a dog walk down the street wearing shoes?
If this is you, if you're interested in stories like this, Liminal.Earth needs your support!




Our work has been featured both locally and nationally in
Vice
, the
Seattle Times
,
KUOW
, and many more (see our
Press Page
).

While some paranormal enthusiasts take their work incredibly seriously, Kelly and Puma keep it light. The map contains some hilarious accounts that go beyond simple ghost and UFO sightings. One account from Denver tells the tale of a mystery cassette tape with the instructions"DO NOT LISTEN TO THIS TAPE" and the storyteller explains that it was clearly left by time traveller"from the past, or from the future when cassettes got retro-cool again. Puma said that he and Kelly are"interested in amassing data points from the full spectrum of'weird' experiences."
WHAT ARE OUR MEMBERS FUNDING?

By supporting the Liminal Earth Society, you are helping with:

Liminal Cartography--Liminal Earth is on-boarding regional ambassadors and creating maps in as many human settlements as possible.
Liminal Expeditions-- We are exploring selected sites from the Map and beyond, looking into their history, and recording what we find in Zines, Podcasts, and other media.
Liminal Tools — We are creating tools for remythologizing your landscape, both inside and out. From pendulums to plant formularies to oracular systems, we're developing and testing Liminal Tools and making them available to you.
Liminal Investigations - Best part of a new map submission? Planning the investigation! As of right now, we are exploring local map entries, but it is our goal to be able to travel (and film!). 
With the help of our patrons,
we are currently able to produce:

A Monthly Newsletter
Quarterly Liminal Zines
An oracle deck
Lively social media and discord communities
A Liminal Ambassador Program
Tabling and speaking engagements
YouTube & Tiktok Videos
In the future we hope to provide:
Printed Copies of The Map
Liminal Guidebooks to <Your Town Here>
Guided Tours of Liminal Places
Liminal Earth Mobile App
Paranormal Trivia Nights
Liminal Brick and Mortar Gift Shop / World Headquarters
AND MORE...!
To help us expand, we are offering some
EXCLUSIVE
perks for members that we're sure you'll find interesting.
ABOUT LIMINAL EARTH:

The motto of the L.E. is" The Map Is The Territory".
Principals of Liminal Cartography
"Respect the mystery"
"Be nice to entities"
Remythologize your landscape
Normalize the paranormal
$455.23 of $500
per month
When we reach $500/month, we'll be able to do more fieldwork, and can pay for some assistance with IT and podcast/video production. We'll also have the initial funds to begin publishing Liminal Guidebooks.
2 of 4
Become a patron to
Unlock 94 exclusive posts
Connect via private message
Recent posts by Liminal Earth Society
How it works
Get started in 2 minutes