Lineage Journey
is creating media that makes history come alive
Select a membership level
Ionan Missionary
Thank you for your support. We appreciate everything you are able to give
Wycliffe's Witnesses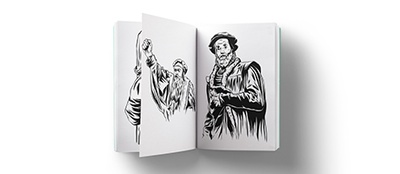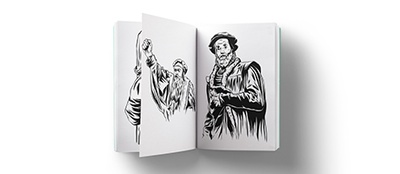 For pledging $10 or more we will give you early access to episodes, include you in our monthly Q&A video and give you a Lineage Colouring book as a one time gift

Waldensian Warriors
For pledging $25 or more you will get the rewards mentioned above and have the opportunity to join a monthly Google Hangouts call with 3 or more of the Lineage team and other Patrons from this level and up. We will also follow you on the social media platform of your choosing and send you copies of the Lineage DVD's as a one time gift

About Lineage Journey
What do we do?
People often ask themselves three big questions in life; Where do I come from? Why am I here and where am I going? We use these questions to formulate our identity and one of the easiest ways to answer them is by understanding our roots.
Lineage is a multi-faceted ministry dedicated to producing high quality resources designed to help you understand your spiritual heritage. Our resources explore the links between the past, present and future, helping you to find the answers to life's three big questions.
We believe that history shapes identity, identity defines mission and a clear mission determines the trajectory of your entire life.
What have we done?
Since 2017 we've been producing and publishing short videos that explore our spiritual heritage with a special focus on our christian roots. So far we have filmed 100 episodes, 8 Behind the Scenes shorts, and 51 360 degree videos.
In 2017 we released
48 videos as part of season 1
Several Behind the Scenes videos
40+ 360 degree videos from the locations that we filmed in.
In 2018-2019 we released
52 videos as part of season 2
Several Behind the Scenes videos 
Each of these videos have been filmed on location enabling viewers to visualise places that they would otherwise only read about.
In addition to our videos we have an active website dedicated to educating users about various aspects of history that tie in with our video presentations. The website is populated with articles and blogs covering a wide range of subjects.
Since launching we have had over 4.5 Million views across all our streaming platforms with an audience spanning over 40 countries and 45 languages. Our highest user demographic is within the 17-30 age bracket which is a particularly exciting statistic!
In addition to individual users there are countless churches and schools that use our videos as an educational, worship or outreach tool. This means that our audience base is actually larger than our online statistics reveal.
We have also subtitled our videos in over 20 languages and dubbed them in up to 3 languages which means audiences have access to our material in their native tongue as well.
We regularly receive testimonies from viewers and users who have been deeply impacted by Lineage. To listen to a few of these testimonies please click on the links below;
The Goal
We have been inundated with requests and ideas of new places to film and new topics to cover but we are limited. Our first two seasons cover christian history from the 3rd century A.D. onwards but do not cover Biblical times. We are currently producing another series covering sections of Biblical history with a special focus on God's people. We are filming the chronological story of God's people from the time of the early Biblical patriarchs like Noah, Abraham and Moses, through to the lives of prophets and kings covering David, Daniel, Esther and then the New Testament journeys of Jesus Christ and the missionary journeys of Paul.
There is a desperate need for people to visualise the great controversy between Christ and Satan throughout history and our goal is to bring this to life through short videos with accompanying study guides.
Who is Involved?
Lineage is made up of young volunteers who come from various professions and are scattered across the globe. We are united in our desire to provide high quality content that is easily accessible to people today. This ministry takes long hours of sacrifice and commitment and we would love for at least some of our team to be able to do this full time.
To read full details of our team and who is involved please click here
https://www.lineagejourney.com/meet-the-team/
How you can get involved?
We have been overwhelmed with the response we have had since we launched in early 2017 and we believe that there are great possibilities in the area of digital evangelism. We want to continue creating relevant, high quality content that will help people in their spiritual journeys. To do this we need partners who are willing to help us further our work through their generous financial contributions. We need your support to keep going.
If you are willing and able to partner with us, we would be incredible grateful. Whether your support is $1 or $1000 a month, it will make a difference. We have some exciting rewards that you might be interested in that will enable our partnership to be a mutually beneficial one.
Thanks for taking the time to read and thank you so much for your support and help
God Bless,
The Lineage Journey Team
Adam, Aiko, Clive, Charlene, Anton, Ashley, Nouri, Jasper, Eden, Suki, Darren, Ricky
When we reach 500 Patrons we would be able to have one person in our team go full time or two persons go part time. 
At the moment all of our team volunteer and work on Lineage in their spare time. Its a passion of ours and something we all love to do but if we were able to dedicate more time to it then there are several other projects that we could work on such as documentaries, filming schools, reformation trips and training courses
2 of 3
By becoming a patron, you'll instantly unlock access to 34 exclusive posts
By becoming a patron, you'll instantly unlock access to 34 exclusive posts
Recent posts by Lineage Journey
How it works
Get started in 2 minutes